HIGH FREQUENCIES: Fight the good fight
The Vista Room hosts a benefit for Tommy Talton
With Georgia's gubernatorial election yet to be decided — Democratic candidate Stacey Abrams demanding every vote be accounted for in her hotly contested race against Republican Brian Kemp — and the outcome of other elections across the U.S. being overturned and run-offs being forced, some Americans are certainly heading into the 2020s taking a stand, demonstrating that the hatred, fear-mongering and bigotry of the man in the White House will not be tolerated. While many hang on his every word, seemingly acting out by killing others as if being told to do so by his reckless and uncaring words and demeanor, others have taken to the polls to say "enough," voting to turn their states from red to blue. A fitting choice of colors. Red the color of blood bleeding out of a dying victim of a stabbing or gunshot wound; blue the perceived color of blood pumping through our veins, giving us life and a chance at survival. In the 2018 midterm elections, the turning of the House gives us hope, the Senate still a casualty of racism and greed.
Yes, it's time to take a stand. No more laughing at the absurdity and unbelievability of of our political landscape. And people are doing so, from the devastating fires of California to the voter suppression in Georgia, people are not admitting defeat, but fighting the good fight. Neil Young, who just turned 73 and lost yet another home to climate change enabling the wildfires of Southern California, has taken a stand, rebuffing illogical tweets. Abrams, demanding every vote in Georgia be counted, is taking a stand.
Everyone can take a stand, no matter how small. As Laozi (not Confucius) stated, "A journey of a thousand miles begins with a single step."
Singer Mike Veal has taken a stand, aiding a fellow musician overwhelmed with medical bills and the loss of income due to illness. Expect a number of old friends, familiar faces and and a few surprise guests onstage at the Vista Room Friday, Nov. 16, when the Oak Grove club hosts a benefit concert organized by Veal for musician Tommy Talton. An effort to help the longtime singer/songwriter with medical expenses incurred after doctors successfully removed three cancerous lesions in his lungs in October, the show features Wet Willie and the Mike Veal Band, with a number of other Georgia musicians rearranging their schedules to take part.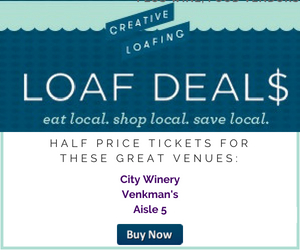 Talton has extended ties to the Georgia music scene, having been a member of Cowboy, the band he co-founded with the late Scott Boyer before releasing a series of albums on Phil Walden's Macon-based Capricorn Records. Cowboy, whose vocal harmonies and peaceful, easy feeling lyrics should've given the Eagles a run for their money, never fully established itself in the shadows of other artists on the label like the Allman Brothers Band, the Marshall Tucker Band, Wet Willie and the Dixie Dregs. Nevertheless, the band's first two albums, Reach for the Sky and 5'll Getcha Ten stand as certified classics, helping define the genre of Southern Rock, with Talton continuing to write inspired and exceptional songs throughout his career.
Talton knows he is lucky. Thanks to a preventive x-ray, the lesions were discovered early in their development and were removed during surgery Oct. 23. While the prognosis is positive, Talton says he is "moved and amazed by the outpouring of love , prayers and well-wishes from so many people all over the U.S. and the world." Recovering at home, the guitarist is ready to move forward. "I am getting stronger," he says,  "and working to get out to play more music!"
Veal, a longtime friend of Talton's, describes him as "a Southern singer-songwriter who's passion for music has carried across decades." Veal, whose own band will be performing Friday night, has worked hard to bring musicians together to aid Talton. Wet Willie, led by brothers Jimmy and Jack Hall, top the bill. Rev Jeff Mosier, who at the time of this posting was still putting a band together, says he "will be performing a short set that will include two songs of Tommy Talton's. I will have Neal Fountain on bass (from Project Z with Jimmy Herring) and Tyler Neal on slide guitar (from the Madrid Express, Col. Bruce Hampton's last band, and the Tyler Neal Band)." Caroline Aiken will also perform, as will Kelvin Holly and Eddie Stone.
Sean Keenan, owner/operator of the Vista Room, says, "because it's a benefit, and the nature of these shows tend to have more people get on board as it gets closer, it's still a work in progress." He expects others "from the jam/folk/Americana scene" to sign up in the days leading up to the show.
With all proceeds from ticket sales and table fees, and a percentage of food and beverage sales going to the Talton's medical fund, it's a good time to get to the Vista Room early and order some items for dinner off the menu of the club's adjacent restaurant, Napoleon's Grill. As Keenan urges, "Let's celebrate Tommy and help him get back on his feet and back on stage!"
The Athens-based of Montreal, playing Terminal West this Saturday, Nov. 17, has taken a stand. In September of this year, the Kevin Barnes-led group said no to apartheid and cancelled its performance at the Meteor Festival in Israel, joining Roger Waters, Brian Eno, Peter Gabriel, Lorde, Lana Del Ray, and others in supporting the Boycott, Divestment, Sanctions movement, which seeks to end international support for Israel's oppression of Palestinians and pressure Israel to comply with international law. Known as members of the Elephant 6 collective, of Montreal with over 20 years and seeminly as many releases behind them, has enjoyed a large international following, with more success overseas than stateside. Saturday night's gig should prove to be a welcomed  homecoming.
Congratulations to both Wuxtry Records and the Swimming Pool Q's for surviving forty years in the Atlanta music scene. They celebrated Friday, Nov. 9 with a tag-team party at the Vista Room. Surprise knock-out of the night was 3, the band opening the show, comprised of two-thirds of 86, Ken Schenck and Max Koshewa on guitar and bass, respectively, joined by Wuxtry manager Richard Kuykendall on drums. Their set rocked — and certainly gives 86, regrouping at the end of the month with original drummer Mac McNeilly, a lot to live up to. 86 plays Henry Owings' 50th birthday celebration Friday, Nov. 30, for an early bird special at the Earl, followed by a late set Saturday, Dec. 1, at 529.

Pylon Reenactment Society, the Athens band lead by former Pylon vocalist Vanessa Briscoe Hay, release a new single, "Messenger" b/w "Cliff Notes" via Chunklet Industries at the end of the month. The band is taking a stand, releasing the seven-inch vinyl in clear blue ("Let's turn GA blue y'all!," is the members's reasoning), clear and traditional black. At the band's recent 529 gig, a limited number of test pressings were sold — and a few lucky people also were able to get their hands on small, plastic pylons autographed by all the members of the band.
The two songs were recorded and mixed by Jason NeSmith at his home studio; he mastered them at Chase Park Transduction. Graphics are by Pylon bassist Michael Lachowski utilizing photography by John Boydston. The video was directed and edited by Tony Brazier, who is currently working on "Athens, GA…30 Year On" and is an amalgamation of live footage interspersed with home movies and clips shot by the band members on their cell phone cameras.
James Kelly once again takes a stand, hosting the 8th Semi-Annual RECORD/CD sale to raise funds for various people's medical expenses on Saturday Nov. 17, from 9AM - 3PM at 170 Pearl Street (30316) in Cabbagetown. Kelly says to "Look for the big blue "PABST" banner." As usual, Greg Germani will be one of the beneficiaries, with Kelly also sending a portion of the proceeds to the victims of the recent hurricane in Mexico Beach, and part to Atlanta musician Joe Foy.
---