Terminus Ensemble presents 'Sonorescence'
The Atlanta-based chamber ensemble performs 'small works' in an idyllic setting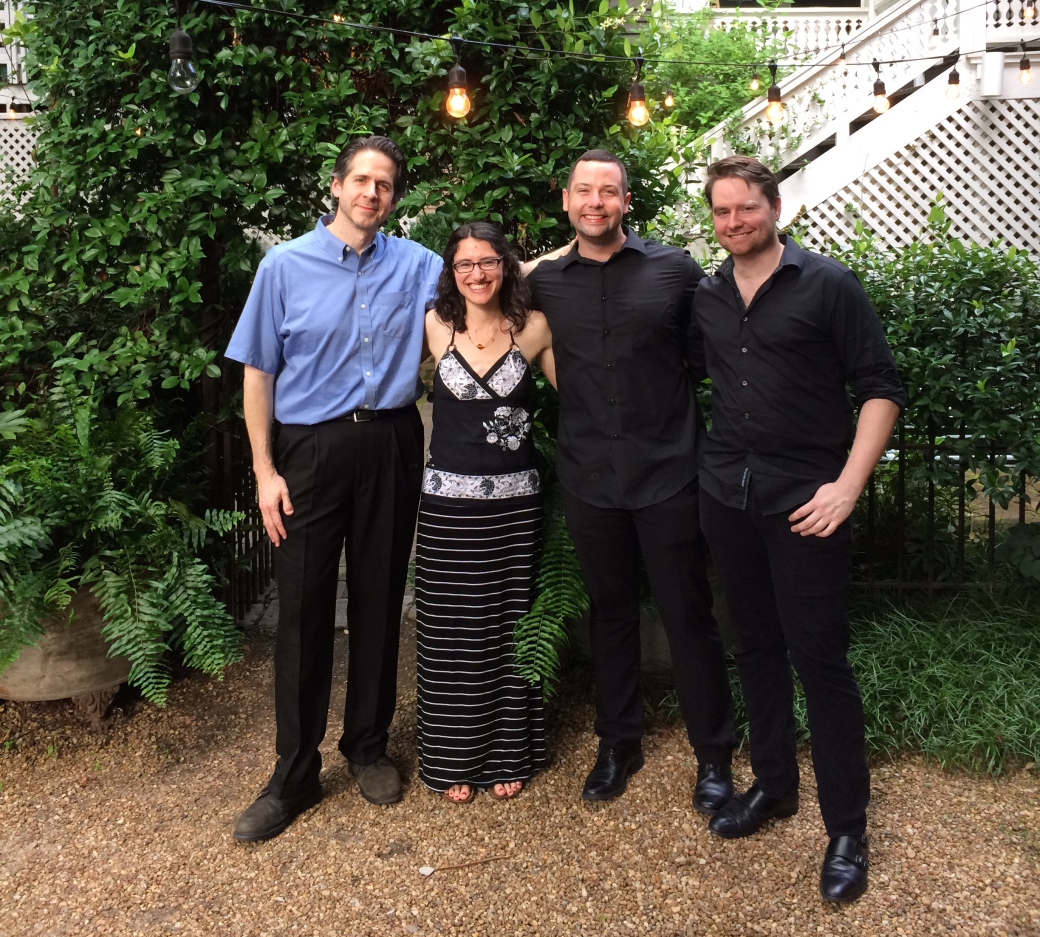 SONORESCENCE: Terminus Ensemble presents a series of short chamber works at Whitespace Gallery feat. Brent Milam (from left), Sarah Hersh, Brandyn Taylor, and Dominic Ryder.
Imagine an ideal urban setting to enjoy a program of acoustic chamber music played by solo musicians or a small ensemble. Picture a beautiful garden behind a charming old house in an inner-city neighborhood with the garage and guest house transformed into a concert stage adjacent to an art gallery through which the audience can wander during performances. That's the setting for "Sonorescence," a Nov. 18 concert by Terminus Ensemble, featuring small works by local and other composers, at Whitespace in Inman Park.

"Terminus Ensemble has been interested in connecting with the Atlanta art community for a while now," says composer Sarah Hersh, co-Founder and Artistic Director of Terminus Ensemble. "We are looking forward to deepening this relationship with Whitespace in the future."

Sunday's program was designed for the listener to engage and appreciate the timbre of each instrument and experience the structure of each work with minimal distraction. Featured composers include Atlantans Jason Freeman, Emily Koh, Hersh, and Nickitas Demos, as well as Adam Scott Neal, Andrew Siglar and Ryan J. Williams. Terminus' lineup includes Alexis Letourneau (flute), Marcus Moore (clarinet), Lauren Murphy (clarinet), Brandyn Taylor (alto saxophone), Katie Taylor (viola), Dominic Ryder (percussion), and Brent Milam (keyboard).
Free admission. Sunday, Nov. 18, 3-4 p.m. Whitespace, 814 Edgewood Avenue, Atlanta GA 30307, 404-688-1892.
---