QUICK BITES: Food news roundup 12/13
Jarrett Stieber gets brick and mortar restaurant, AIX opens, and more  
Aix, chef Nick Leahy's eagerly awaited French restaurant and adjoining wine bar Tin Tin, opens Monday, Dec. 17. Leahy's menu is chock-full of the Provençal food of his childhood, outstanding desserts, craft cocktails, and a thoughtful wine list curated by beverage manager Pat Peterson. We predict the incredible wall art in the private dining room will be highly Instagrammed.
There's a new place in town for kitfo and tibs. Desta Ethiopian Kitchen opened a second location at Emory Point (1520 Avenue Place NE). Chow down Monday-Saturday 11 a.m.-9 p.m.
Cheers to ten years! One Flew South, the first fine dining restaurant in the world's busiest airport, is celebrating a decade of good eats and drinks at Hartsfield–Jackson Atlanta International Airport.
From the team behind Argosy, Sceptre Brewing Arts is scheduled to open in early 2019 in the former Oak Brewpub space in Oakhurst (630 East Lake Drive).
A new location of Tin Drum Asian Kitchen will open in January at the new North Decatur Square shopping center next to Whole Foods 365. The menu includes Tin Drum favorites as well as items exclusive to this location such as sidewalk sliders, Vietnamese banh mi, and lettuce wraps.
Speaking of Whole Foods 365, both the Decatur (1555 Church St.) and Buckhead locations are now open.
New hotspot Root Baking Company in Ponce City Market has launched a new dinner menu. Chef Matt Palmerlee will serve dinner, beginning at 4 p.m., is served Mon.-Sat. The mussels and clams in green tomato and clam broth with sunchoke chips sounds pretty stellar.
Yet another spot has installed igloos for your dining/imbibing pleasure. Midtown's Publico (1104 Crescent Ave. NE) now has six heated geodesic domes in which to nosh on Flash Bang Shrimp and avocado toast. Four-legged friends are welcome too. Make a reservation via Publico's website.
The first certified gluten free, fast-casual restaurant is now open in Buckhead (54 Pharr Rd.). KarmaFarm, an organic and sustainable meat and three also donates a meal to a local child on need for every meal sold. That's pretty cool.
Xhibit, helmed by chef Christian Messier, opens next week in new hotel —Canopy by Hilton Atlanta Midtown. We don't have a copy of the all-day menu yet but it will have a commitment to local purveyors, local seafood, roasted vegetables on the hearth oven, coffee from Smyrna's Rev Coffee, and baked goods from H+F Bread Co.
Dealio: giving Ten Degrees South gift cards comes with a treat for you, or an extra gift. Now, through Dec. 31, purchase a card of $50 or more and receive a bonus card of half the value of the first. Available for purchase at the restaurant (4183 Roswell Rd.) or by phone (404-705-8870).
We have some Santa intel. The big guy parks his sleigh at Henri's Bakery & Café (Buckhead) this Saturday, Dec. 15. Get a photo from 11 a.m.-1 p.m. He's going to hustle over after brunch and photos at Murphy's (997 Virginia Ave.) from 8-10 a.m. Cost is $20 for adults and $9 per child.
New Dunwoody eatery Double Eagle Steakhouse has a pretty good deal going on for steak lovers. A $59 prix fixe menu is available every Sunday with choice of a salad, an entree choice of simply prepared fish, hand cut filet or Manhattan cut New York strip paired with jumbo lump crab cake, and a side dish like creamed spinach, mashed potatoes, sauteed mushrooms,or baked potato.
He's our pop-up king and we follow him wherever he cooks. Jarrett Stieber, whose pop-up Eat Me Speak Me currently works out of S.O.S. Tiki Bar, is opening Little Bear, a brick and mortar restaurant next summer in Summerhill's Georgia Avenue Project. The area near the Atlanta Braves' old ballpark will also be home to Halfway Crooks Brewing, Little Tart Bakeshop, and Wood's Chapel BBQ. We can't wait to finish a meal with blondie bars and whiskey milk in the new location.
More By This Writer
Wednesday October 16, 2019 04:50 pm EDT
Where to go when you want to drink the good stuff |
more...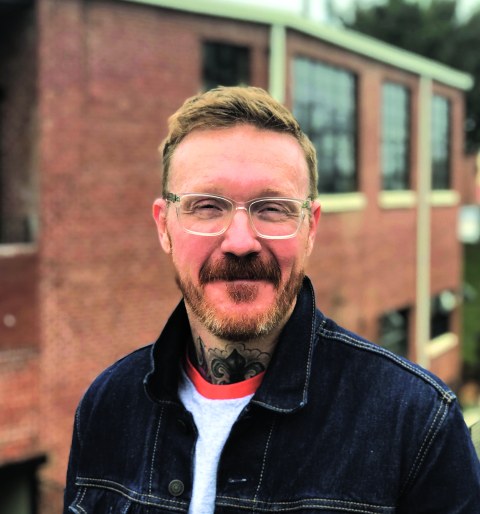 Friday January 11, 2019 09:36 am EST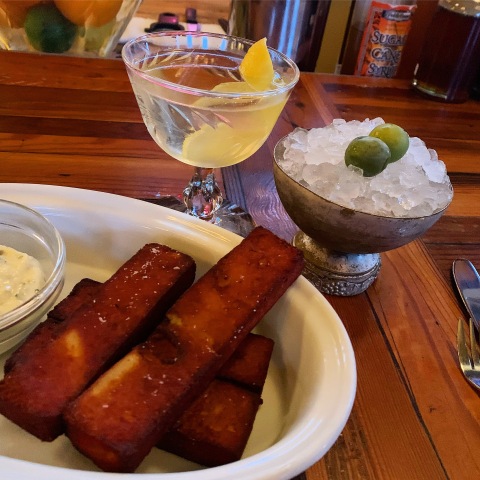 Thursday January 3, 2019 07:08 pm EST
Restaurant closures, Instagram news, and more |
more...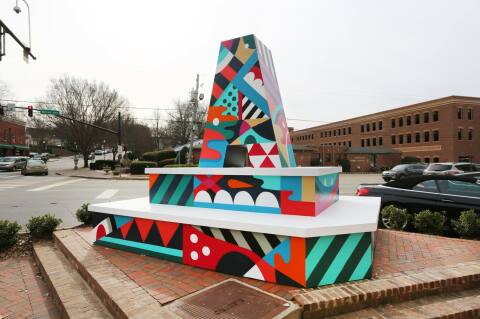 Thursday December 27, 2018 05:51 pm EST
Taco closures, 52.2 tons of grapes, and more |
more...
Thursday December 20, 2018 03:50 pm EST
Summerhill gets pizza, Trader Joe's stocks the shelves with cheese, and more |
more...
Search for more by Angela Hansberger
array(9) {
  [0]=>
  int(242)
  [1]=>
  int(245)
  [2]=>
  int(1426)
  [3]=>
  int(497)
  [4]=>
  int(1182)
  [5]=>
  int(743)
  [6]=>
  int(536)
  [7]=>
  int(749)
  [8]=>
  int(784)
}

---