PODCAST: The philosophy of photography
CL photographer Brandon English and Music Editor Chad Radford discuss their triumphs and failures when shooting live music
See our new CL radio site for all podcasts
---
Sponsored by

---
Long-standing CL photographer Brandon English joined Music Editor Chad Radford to kick off a series of semi-regular podcast episodes that are all about photographing live music.
For this conversation, English and Radford discuss shooting recent shows such as Homeboy Sandman and Edan at 529 and Negative Approach at the Masquerade, learning from their failures, and the democratization of photography. It's a fun conversation about the perils of shooting a moving target in a chaotic environment, with everything from an iPhone to old school film with a point and shoot camera. Press play!
Check out a gallery of images below, featuring pics of Homeboy Sandman and Edan, Negative Approach, Lightning Bolt and more.

And don't forget! John Brannon from Negative Approach returns to Atlanta on Monday, March 11, when Easy Action plays the Earl with Paralyzer and Kongokai.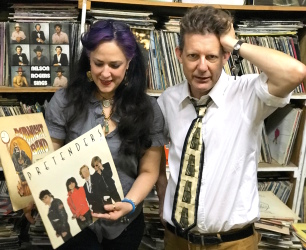 Monday July 15, 2019 04:18 pm EDT
Andy Browne and Lucy Theodora on Joe Strummer, primates, and writing their next album |
more...
Saturday July 13, 2019 09:59 am EDT
The rising country star on technology, the music industry, and his latest single 'Lonesome High' |
more...
Thursday July 11, 2019 09:19 am EDT
DIP at Smith's Olde Bar, Built to Spill at Terminal West, Attack of the Killer Tomatoes Festival, and more |
more...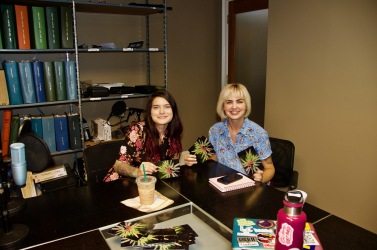 Monday July 8, 2019 02:12 pm EDT
Sophia Sabsowitz is the Curator at Pulp Books in West Midtown. She also spends a portion of each year trimming fresh cannabis crop in the infamous Humboldt County, Calif, familiar by most as the setting for the Netflix docu-series "Murder Mountain."
Sabsowitz's knowledge of cannabis flows directly into her creative life as a painter and current curator at Pulp Books, located in West Midtown,...
|
more...
Monday July 8, 2019 01:41 pm EDT
Some of you may know her for her hit song, "Cannabis Car," which helped expand her awareness of hemp across the nation. Aviva believes we should all be driving cars that run on cannabis and growing home hemp gardens for salads, paper, clothing. It may sound all a bit flower child, but did you know Henry Ford had cars running on hemp before it was outlawed in the US? If you're interested in... |
more...
Wednesday July 3, 2019 03:36 pm EDT
Special Fourth of JUly America bonus pack edition |
more...
Podcast: Visitors Podcasts, Music Podcasts, Homepage, Music
Tuesday July 2, 2019 02:38 pm EDT
'Nature Documentary' LP stamps in time a bygone era for South Broad Street |
more...
Monday July 1, 2019 05:31 pm EDT
A new slice for Summerhill |
more...
Friday June 28, 2019 10:42 am EDT
Drivin N Cryin, Dinner Time, Asteroid Day, and more |
more...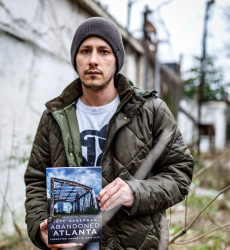 Thursday June 27, 2019 03:00 pm EDT
Photographer Jeff Hagerman talks about his adventures in photographing Atlanta's forgotten infrastructure |
more...