Podcast: The Mammal Gallery returns
After being ousted by developers, the Downtown arts and music institution stakes a claim on the Blue Tower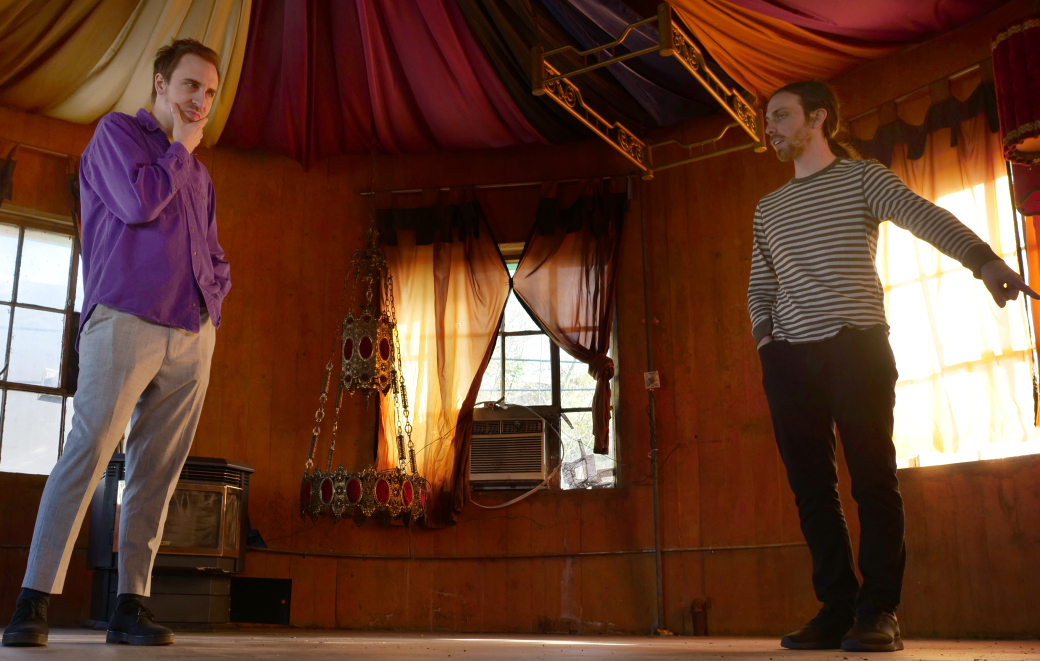 MAMMAL MANIA: Chris Yonker (left) and Brian Egan imagine the possibilities of Mammal Galleries new home inside the Blue Tower.
See our page for more podcasts
Mammal Gallery owners Chris Yonker and Brian Egan stopped by CL's Short Notice studio this week, to reflect on the legacy they created when they opened Mammal Gallery on Broad Street S.W. After being ousted by developers in 2018, and spending a year in limbo, Mammal is back … Or it will be soon. During the interview, Yonker and Egan announced that they've landed a 10-year lease agreement on the iconic Blue Tower in the Met, aka the Metropolitan Lofts at 675 Metropolitan Pkwy S.W., on the border of Adair Park and the West End.
For this podcast, Yonker and Egan talk about Mammal's four-year history in its original location, booking shows by everyone from Shellac and Macaulay Culkin's Pizza Underground to rappers 2 Chainz and Trinidad James. They also share what they've learned by working with developers, and the big plans they have in store for Mammal's new location. Press play to listen to the interview.
In the meantime, a Go Fund Me campaign has been launched to raise $75,000 to begin build-out on a new bar, recording studio, and performance space.