Motor vehicle self-service tag kiosks hit Kroger stores
MVD life hack
This is one life hack that anyone who has ever wasted time at the Georgia MVD will appreciate. And, if you started driving after the turn of the century, this should be news to you.

Back in the late 90s, folks could get their driver's license renewed at an employee-run booth inside select Kroger grocery stores, avoiding long lines at the MVD. While Millennials were busy playing Golden Eye in sponge painted rooms, our parents were one-stop shopping for Bagel Bites and IDs.

Those days are back, kind of. This go round, you may renew your license tag at new kiosks located in the grocery stores! It takes less than 60 seconds according to the online video tutorial. "Residents with registered vehicles in participating counties can take advantage of new Georgia MVD Self-Service Tag Kiosks for a fast and convenient alternative when completing vehicle registration renewal."
  
The locations vary with the kiosks available from 6 a.m. to midnight, seven days a week, allotting that hookie time off work to be spent anywhere but the MVD. The kiosks also use voice prompters, available in Spanish and English.

Thanks to technology, we can get just about anything from a kiosk these days. It's a few steps on an app to vend photos. Or swipe a card for a cupcake. In Japan, one might hit a button for a surgical face mask, a shot of rice wine or even a cheeseburger.  
Who doesn't love a handy life hack? As a single Millennial, I survive off of them. Attempting to write this, I spiraled into a deep interwebs hole of YouTube lifehacks. Here are a few of my favorite "Ohhhh shiiiiiiit," moments:  Wrap a damp paper towel around a bottle or can and throwing it in the freezer for 15min for a perfectly chilled beverage; use a clothespin to hold that nail while hammering; place a wooden spoon over a pot of boiling water, and it won't boil over! Welcome to the list of life hacks, MVD Self-Service Tag Kiosk. Cha Ching!
More By This Writer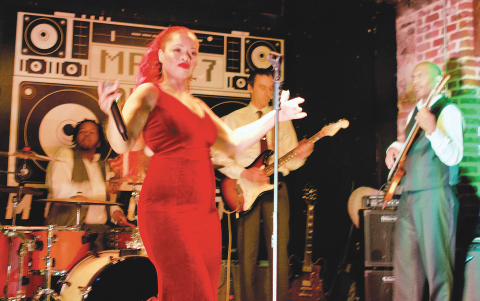 Tuesday February 4, 2020 04:45 pm EST
Hey, y'all! What's the move? |
more...
Tuesday February 4, 2020 01:06 pm EST
Don't let the "tephlon" shell fool you. Looking for an Aja Naomi King doppelganger to add bubbles to his morning baths.


1. 41.
2. Sagittarius.
3. Buckhead.
4. @dj_tephlon.
5. DJ (Berner and the Cookies brand, Georgia Tech football).
6. Straight, single.
7.  Boxers and a wife beater.
8.  Computer (for my music library), seeds, a woman.
10.  Skydive.
11.  My name...
|
more...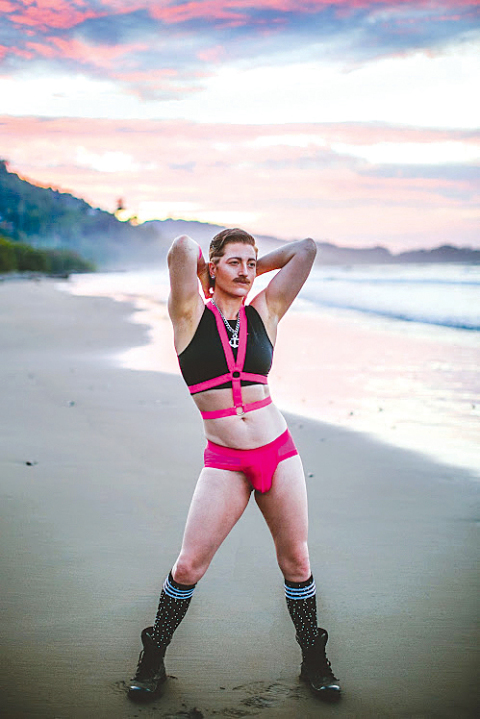 Tuesday February 4, 2020 01:03 pm EST
More like Davey Swoontown. Chiseled from cheekbone to ankle, Davey's a professional aerialist who makes rope graceful while swinging from new heights all over the globe. Bring a passport, because this well-endowed, single, polyamorous Drag King likes to travel and knows their way to Pleasuretown.


1. 40
2. Taurus.
4. @Daveyswintondrag (DaveySwinton.com)
5. Circus and drag...
|
more...
Tuesday February 4, 2020 01:00 pm EST
Fun, and fun-loving, energetic, single white female seeks companion for both sexy and non-sexy times. Must enjoy making fun of "new Atlanta" and not mind sharing space with her vintage wardrobe and accessories collection. The one who brings the LOLs likely holds the key to this free spirited heart.


1. 33.
2. Virgo.
3. Edgewood.
4. @simmeringbabe.
5. Hair expert, salon owner....
|
more...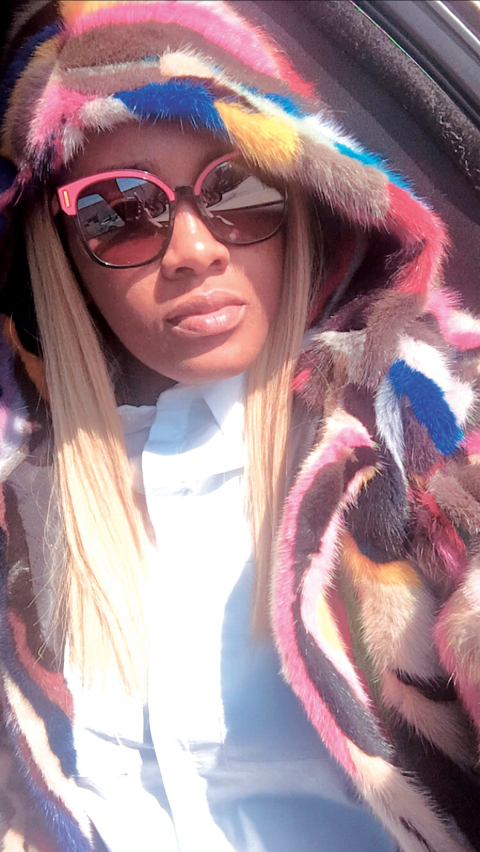 Tuesday February 4, 2020 12:58 pm EST
Running the game in hip-hop for nearly a decade, Chlon defines being a boss. Elegant, confident, intelligent, and unavailable.


1. 33.
2. Leo.
3. Riverside.
4. @bemycheckmate.
5. Chief operations officer at Think It's a Game Records.
6. Straight, taken.
7.  Panties, sometimes with a shirt.
8.  Rope, lighter, a knife.
9.  Theme park.
10.  Learn to ride a...
|
more...
Search for more by Ema Carr