Podcast: Amplify Decatur
Media Relations Manager and MC Jon Waterhouse talks about what's in store with the annual music festival and more
See our new CL radio site for all podcasts
Since 2016, the Amplify Decatur Music Festival has grown to become an institution for the Downtown Decatur Square. The festival is the flagship event for Amplify My Community, a non-profit organization and concert production company that works with Decatur Cooperative Ministries, and dedicates every dollar it raises to fighting poverty.
This year, Amplify Decatur returns Saturday, April 13, with a lineup featuring performances by Mavis Staples of the Staples Singers, Jeff Tweedy of Wilco, Kevn Kinney of Drivin N Cryin, Julien Baker, and the Bitterroots. For this installment of the Creative Loafing music podcast, Jon Waterhouse stopped by Short Notice Studio to talk about his work as Amplify Decatur's Media Relations Manager via Lenz Marketing, and his presence as the festival's Master of Ceremonies.
Waterhouse has a long and storied history in Atlanta's media circles. He managed rock 'n' roll gods Van Halen when they reunited with Diamond Dave for a spell. He also worked on professional wrestler Dusty Rhodes' production team, and served as a freelance arts and music journalist for everyone from the Atlanta Journal-Constitution to CL, all while managing various other endeavors over the years. He has a passion for pop culture staples from Star Wars to Sid and Marty Krofft, and for this interview, Waterhouse talks about everything that's in store with this year's Amplify Decatur Music Festival, while revealing a bit of his own story as well. Press play! 
The Amplify Decatur Music Festival returns to the Downtown Decatur Square on Saturday, April 13. $50-$249.50. Doors open at 3:30 p.m. Tickets are on slae now.
Podcast: Lobstedamus Podcasts, Music Podcasts, Homepage, Music
Monday July 22, 2019 03:22 pm EDT
Dillon and the clawed one tell all in a CL exclusive interview |
more...
Friday July 19, 2019 09:48 am EDT
Irrelevant Music Fest, Walken Tall, Peachfest, and more |
more...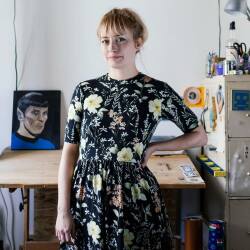 Podcast: Moon Bar Podcasts, Music Podcasts, Homepage, Music, Crib Notes
Thursday July 18, 2019 11:13 am EDT
Mother Kitchen+Bar honors the 50th anniversary of the Apollo 11 moon landing |
more...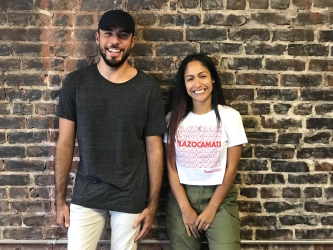 Podcast: Oye Fest Podcasts, Music Podcasts, Homepage, Music, Crib Notes
Tuesday July 16, 2019 03:51 pm EDT
Atlanta's premier Latinx music and arts festival brings a day-long block party and an evening of live performances to the Masquerade |
more...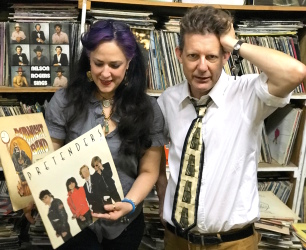 Monday July 15, 2019 04:18 pm EDT
Andy Browne and Lucy Theodora on Joe Strummer, primates, and writing their next album |
more...
Saturday July 13, 2019 09:59 am EDT
The rising country star on technology, the music industry, and his latest single 'Lonesome High' |
more...
Thursday July 11, 2019 09:19 am EDT
DIP at Smith's Olde Bar, Built to Spill at Terminal West, Attack of the Killer Tomatoes Festival, and more |
more...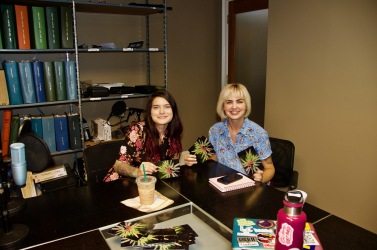 Monday July 8, 2019 02:12 pm EDT
Sophia Sabsowitz is the Curator at Pulp Books in West Midtown. She also spends a portion of each year trimming fresh cannabis crop in the infamous Humboldt County, Calif, familiar by most as the setting for the Netflix docu-series "Murder Mountain."
Sabsowitz's knowledge of cannabis flows directly into her creative life as a painter and current curator at Pulp Books, located in West Midtown,...
|
more...
Monday July 8, 2019 01:41 pm EDT
Some of you may know her for her hit song, "Cannabis Car," which helped expand her awareness of hemp across the nation. Aviva believes we should all be driving cars that run on cannabis and growing home hemp gardens for salads, paper, clothing. It may sound all a bit flower child, but did you know Henry Ford had cars running on hemp before it was outlawed in the US? If you're interested in... |
more...
Wednesday July 3, 2019 03:36 pm EDT
Special Fourth of JUly America bonus pack edition |
more...