Podcast: A Cappella Books turns 30
Frank Reiss delves into the 30 years of the bookstore's history, philosophy, and lore
See our new CL radio site for all podcasts
A Cappella Books turns 30 this year. For this installment of the Creative Loafing podcast, owner Frank Reiss stopped by Short Notice Studio to talk about the Inman Park store's history and its legacy as an Atlanta institution. Few brick and mortar bookstores have survived, and even fewer have thrived as online companies such as Amazon.com have dominated the retail book business for nearly two decades. But as Reiss says, "It's a good time to be an independent bookstore." The secret to A Cappella's success is its persistence and dedication to remaining deeply entrenched within the local arts communities, supporting artists, authors, and musicians while keeping a tight focus on running what's often called "the smartest bookstore in town." As part of A Cappella's ongoing 30th-year anniversary celebration, Reiss and the store's employees have culled together a compilation of their favorite books, "A Cappella's 30," which tells the store's history in more than 300 titles.
For this podcast interview, Reiss reveals his outlook as an independent bookseller and business owner, while telling stories about Atlanta author Paul Hemphill, A Cappella's first employee, singer-songwriter Richard Buckner, and more of the characters he's worked with along the way. Press play!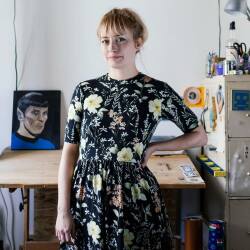 Podcast: Moon Bar Podcasts, Music Podcasts, Homepage, Music, Crib Notes
Thursday July 18, 2019 11:13 am EDT
Mother Kitchen+Bar honors the 50th anniversary of the Apollo 11 moon landing |
more...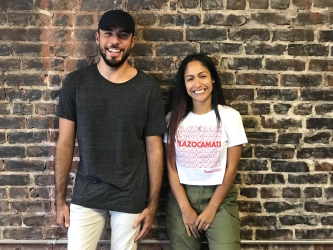 Podcast: Oye Fest Podcasts, Music Podcasts, Homepage, Music, Crib Notes
Tuesday July 16, 2019 03:51 pm EDT
Atlanta's premier Latinx music and arts festival brings a day-long block party and an evening of live performances to the Masquerade |
more...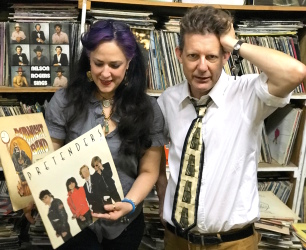 Monday July 15, 2019 04:18 pm EDT
Andy Browne and Lucy Theodora on Joe Strummer, primates, and writing their next album |
more...
Saturday July 13, 2019 09:59 am EDT
The rising country star on technology, the music industry, and his latest single 'Lonesome High' |
more...
Thursday July 11, 2019 09:19 am EDT
DIP at Smith's Olde Bar, Built to Spill at Terminal West, Attack of the Killer Tomatoes Festival, and more |
more...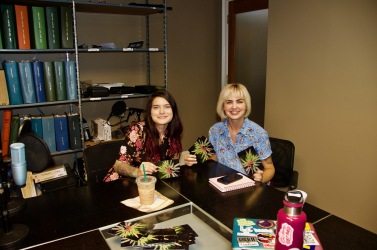 Monday July 8, 2019 02:12 pm EDT
Sophia Sabsowitz is the Curator at Pulp Books in West Midtown. She also spends a portion of each year trimming fresh cannabis crop in the infamous Humboldt County, Calif, familiar by most as the setting for the Netflix docu-series "Murder Mountain."
Sabsowitz's knowledge of cannabis flows directly into her creative life as a painter and current curator at Pulp Books, located in West Midtown,...
|
more...
Monday July 8, 2019 01:41 pm EDT
Some of you may know her for her hit song, "Cannabis Car," which helped expand her awareness of hemp across the nation. Aviva believes we should all be driving cars that run on cannabis and growing home hemp gardens for salads, paper, clothing. It may sound all a bit flower child, but did you know Henry Ford had cars running on hemp before it was outlawed in the US? If you're interested in... |
more...
Wednesday July 3, 2019 03:36 pm EDT
Special Fourth of JUly America bonus pack edition |
more...
Podcast: Visitors Podcasts, Music Podcasts, Homepage, Music
Tuesday July 2, 2019 02:38 pm EDT
'Nature Documentary' LP stamps in time a bygone era for South Broad Street |
more...
Monday July 1, 2019 05:31 pm EDT
A new slice for Summerhill |
more...