Podcast: Weekend roundup for June 21-23
Big Bugs, Moon Hooch, Sparrows and more weekend fun that's not to be missed
See our new CL radio site for all podcasts
Welcome to Creative Loafing's weekend roundup podcast for June21-23! Jacob Chisenhall, Narah Landress, and Sophia Rubin join Music Editor Chad Radford to talk about their top picks for weekend music and more. Turn on, tune in, go out!
Fri., June 21
— Peach Fest at the Drunken Unicorn
Is there a better way to get to know the city than through its burgeoning musical acts? This showcase at the Drunken Unicorn features a stacked line-up of Atlanta's up-and-coming indie groups worth keeping tabs on. Lowertown, a folksy, indie band with airy vocals and upbeat guitar riffs, headlines and is joined by CLOUDLAND, Cougar Sweat, Whereischo, and James Tyler Wallace. $12. 9 p.m
— Sparrows, the Drowned God, Hands In The Sky, and Yu Corean at the Masquerade (Purgatory)
Sparrows is a four-piece post-hardcore band from Ottawa, Ontario leading a lineup of loud and emotionally wrought post-hardcore. The group's latest album, Failed Gods is out August 23. $10. 7 p.m.
— Big Bugs at Fernbank Museum
We're going to need a bigger bug-net. "Big Bugs," the newest exhibit at Fernbank, features giant wooden sculptures made from recycled materials, to exemplify insect's crucial role in our ecosystem. This event features some of your favorite critters like ants, praying mantis, daddy long legs, dragonflies, and more. Take a relaxing stroll through the Wildwoods, and experience these wonders of the insect world. Price included with museum admission.
Sat., June 22
— Moon Hooch and Nathan-Paul & the Admirables at Terminal West
Moon Hooch has been around since 2010. Saxophonist Wenzl McGowen, saxophonist Mike Wilbur, and drummer James Muschler were students at the New School for Jazz and Contemporary Music. They honed their aggressive blend of saxophone and percussion-based pop jazz that's dubbed "cave music" while busking in Brooklyn subway stations. Their most recent single, titled "Rise," features rap verses via Tonio Sagan (Carl Sagan's grandson). Their live show is going to be a full-throttle skronk fest — a lot of in-the-moment music with familiar signposts from their entire catalog, touching on everything from 2017's Live At Cathedral, 2018's Cave Sessions, and the Light It Up EP. $15-$18. 8 p.m.
— Callous Daoboys, Gillian Carter, Shin Guard, 10th Row, For Your Health, and Apostle at the Bakery
Face of Knives and Scramcave present a rowdy night of throwdowns, southern hardcore, and emo music for all to enjoy. Marietta natives Apostle celebrate the release of their new LP, "Sufferer," and hometown hardcore heroes The Callous Daoboys will be performing cuts off their new album "Die on Mars." $8-$10 (suggested). 8 p.m.
— Practice What you Peach Bottle Release at Monday Night
Monday Night Brewing Co. adds to their growing collection of sours with the debut of their new summer sour: Practice What you Peach. As described by Monday Night, "Practice What you Peach is a French oak foeder fermented and aged American sour ale with fresh peaches and tangerines. It's tart, delectable and refreshing for the summer months." Free. 12 p.m
— Freaknik Festival 2019 at Lakewood Amphitheater
Freaknik: A name that lives in infamy! The infamous former spring-break gathering for Atlanta's black college circuit is now the stuff of legend. The annual blowout has been the subject of good clean fun vs. Sodom and Gomorrah-style debauchery ever since its mid-to-late '90s heyday and ultimate cancelation around the turn of the millennium. Two decades later, Freaknik returns in the form of a one-day only event at Lakewood Amphitheatre. Artists performing include Uncle Luke, Project Pat, Da Brat, Foxy Brown, Bun B, Lil Scrappy, Twista, Pastor Troy, Adina Howard, and more. Word originally spread that this summer's festivities would be a family-friendly affair, but it has been confirmed to be only welcomed to adults 18+. $35-$166. 1 p.m.
Sun., June 23
— A Benefit For Jeff Walls feat. the Woggles, Rod Hamdallah, Tiger! Tiger!, and more at the Earl
The Woggles, Rod Hamdallah, Tiger! Tiger!, Senator Peaches feat. Sen. Artie Mondello and Pietro DiGennaro and DJ Pietro play a benefit show. All proceeds will go to the Jeff Walls Fund. $20. 6 p.m.
— Sound Bath Meditation at the Bakery
Artist and Spiritual Coach Vinisha Rumph hosts a healing and immersive sound bath — a relaxing opportunity to meditate on the present and prepare for a busy week ahead, while being immersed in the dulcet tones of singing bowls, elemental chimes, flutes, drums and other native instruments. Don't forget to wash behind your ears! $10-$15 (suggested). 6 p.m.
— Stand Up for the Hooch at Morgan Falls Overlook Park
This weekend, right outside the perimeter, is High Country Outfitters' annual Stand Up for the Hooch Paddleboard Race, offering the chance to race down the Chattahoochee on discounted paddle board rentals in either the short race (2 miles) or long race (6 miles). Bring your sense of adventure and sunscreen for a day full of fun on the river and Sweetwater afterparty High Country Outfitters. All ages and experience levels are welcome (yes, there are pros at this) and kids and spectators are free! $45. 7 a.m.
Podcast: Lobstedamus Podcasts, Music Podcasts, Homepage, Music
Monday July 22, 2019 03:22 pm EDT
Dillon and the clawed one tell all in a CL exclusive interview |
more...
Friday July 19, 2019 09:48 am EDT
Irrelevant Music Fest, Walken Tall, Peachfest, and more |
more...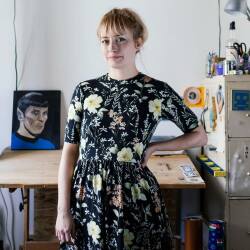 Podcast: Moon Bar Podcasts, Music Podcasts, Homepage, Music, Crib Notes
Thursday July 18, 2019 11:13 am EDT
Mother Kitchen+Bar honors the 50th anniversary of the Apollo 11 moon landing |
more...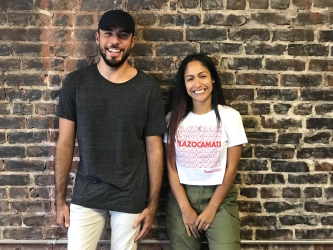 Podcast: Oye Fest Podcasts, Music Podcasts, Homepage, Music, Crib Notes
Tuesday July 16, 2019 03:51 pm EDT
Atlanta's premier Latinx music and arts festival brings a day-long block party and an evening of live performances to the Masquerade |
more...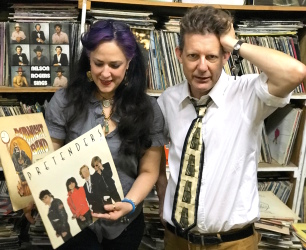 Monday July 15, 2019 04:18 pm EDT
Andy Browne and Lucy Theodora on Joe Strummer, primates, and writing their next album |
more...
Saturday July 13, 2019 09:59 am EDT
The rising country star on technology, the music industry, and his latest single 'Lonesome High' |
more...
Thursday July 11, 2019 09:19 am EDT
DIP at Smith's Olde Bar, Built to Spill at Terminal West, Attack of the Killer Tomatoes Festival, and more |
more...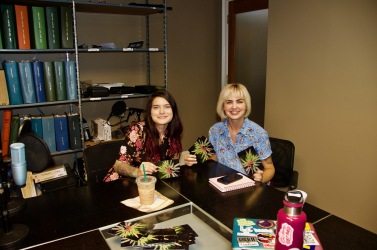 Monday July 8, 2019 02:12 pm EDT
Sophia Sabsowitz is the Curator at Pulp Books in West Midtown. She also spends a portion of each year trimming fresh cannabis crop in the infamous Humboldt County, Calif, familiar by most as the setting for the Netflix docu-series "Murder Mountain."
Sabsowitz's knowledge of cannabis flows directly into her creative life as a painter and current curator at Pulp Books, located in West Midtown,...
|
more...
Monday July 8, 2019 01:41 pm EDT
Some of you may know her for her hit song, "Cannabis Car," which helped expand her awareness of hemp across the nation. Aviva believes we should all be driving cars that run on cannabis and growing home hemp gardens for salads, paper, clothing. It may sound all a bit flower child, but did you know Henry Ford had cars running on hemp before it was outlawed in the US? If you're interested in... |
more...
Wednesday July 3, 2019 03:36 pm EDT
Special Fourth of JUly America bonus pack edition |
more...