Podcast: Buteco Coffee & Bar
Rafael Pereira on bringing Brazilian culture to Grant Park
See our new CL radio site for all podcasts
Rafael Pereira, better known to most as "Rafa" is a Brazilian-born Atlanta transplant who has spent the last 16 years allowing his South American percussion style to flourish. Whether picking up a wedding gig with OutKast cohorts Horns Inc., recording artists in his home studio for his self-run Tribo Records, or guiding the rhythms of Janelle Monáe's sci-fi, hip-hop, and futuristic funk at the White House, Pereira possesses an uncanny ability to adapt to and innovate whatever any situation calls for.
Recently, he's spent much of his time working as the CEO and face of Buteco Coffee & Bar in Grant Park's Beacon development, where he's found a new outlet for blending Brazilian flare with the neighborhood's growing community. Press play to hear more!
Podcast: Lobstedamus Podcasts, Music Podcasts, Homepage, Music
Monday July 22, 2019 03:22 pm EDT
Dillon and the clawed one tell all in a CL exclusive interview |
more...
Friday July 19, 2019 09:48 am EDT
Irrelevant Music Fest, Walken Tall, Peachfest, and more |
more...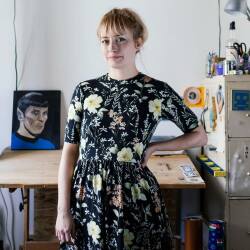 Podcast: Moon Bar Podcasts, Music Podcasts, Homepage, Music, Crib Notes
Thursday July 18, 2019 11:13 am EDT
Mother Kitchen+Bar honors the 50th anniversary of the Apollo 11 moon landing |
more...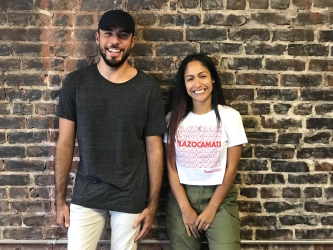 Podcast: Oye Fest Podcasts, Music Podcasts, Homepage, Music, Crib Notes
Tuesday July 16, 2019 03:51 pm EDT
Atlanta's premier Latinx music and arts festival brings a day-long block party and an evening of live performances to the Masquerade |
more...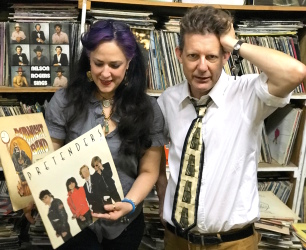 Monday July 15, 2019 04:18 pm EDT
Andy Browne and Lucy Theodora on Joe Strummer, primates, and writing their next album |
more...
Saturday July 13, 2019 09:59 am EDT
The rising country star on technology, the music industry, and his latest single 'Lonesome High' |
more...
Thursday July 11, 2019 09:19 am EDT
DIP at Smith's Olde Bar, Built to Spill at Terminal West, Attack of the Killer Tomatoes Festival, and more |
more...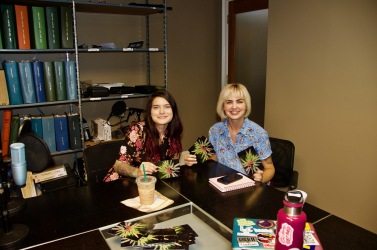 Monday July 8, 2019 02:12 pm EDT
Sophia Sabsowitz is the Curator at Pulp Books in West Midtown. She also spends a portion of each year trimming fresh cannabis crop in the infamous Humboldt County, Calif, familiar by most as the setting for the Netflix docu-series "Murder Mountain."
Sabsowitz's knowledge of cannabis flows directly into her creative life as a painter and current curator at Pulp Books, located in West Midtown,...
|
more...
Monday July 8, 2019 01:41 pm EDT
Some of you may know her for her hit song, "Cannabis Car," which helped expand her awareness of hemp across the nation. Aviva believes we should all be driving cars that run on cannabis and growing home hemp gardens for salads, paper, clothing. It may sound all a bit flower child, but did you know Henry Ford had cars running on hemp before it was outlawed in the US? If you're interested in... |
more...
Wednesday July 3, 2019 03:36 pm EDT
Special Fourth of JUly America bonus pack edition |
more...