LIVE REVIEW: Slenderbodies at Aisle 5
Thursday, October 17
Slenderbodies, the funky, indie group from Los Angeles, brings their west coast take on dream pop to Atlanta in a sold-out show at Aisle 5. The group, composed of frontman Max Venuhi, bassist Benji Cormack, and drummer Will Hettel, has exploded into the spotlight over the past year due to their jazzy twists to the genre, including falsetto vocals and hints of R&B.
Hazey Eyes, an emotional dance duo from Pennsylvania, kicks off the night. Hazey Eyes plays songs that blend punk and electronica, with their latest record Love Lost (2019) leaning more towards the electronica side of their catalog. The group focuses on offerings from the new record, including their new hit "Emotion," winning over the over the crowd with a passionate and authentic performance of this sentimental song.
Drummer Derek Boomhead is perhaps the standout performer, laying down rock-solid groove and energetic solos that even manage to win the admiration of his bandmate, Thomas Michael. "Isn't he incredible?" Michael says of his friend, before offering an impressive sampling of his own talents, which include emotionally honest crooning, keyboard, and guitar.
By the time Hazey Eyes' set concludes, the crowd's energy elevates to a frenzied state. The virtual doubling of the already dense crowd during the setbreak serves as a reminder that the main event is still to come, and that the crowd very much knows who Slenderbodies are. 
Slenderbodies are also no stranger to themselves, and despite being a young band, put on a show akin to that of a tenured act. With the start of their first swanky, falsetto-riddled song, their inhibitions are on the floor. They open up with stories based on their physical, and metaphysical, lives with so much honesty and fervor that their feet hardly stay planted on the ground and eyes are blind to anything but the music. The group then make it clear that the same level of openness and revelry is expected of the audience. "We expect this kind of dancing the whole night, alright?" vocalist and guitarist Max Venuhi says, challenging the restless crowd to match their energy.
Slenderbodies' set is rooted heavily in their new record komorebi and complemented by tracks plucked from their entire discography, but the real treat of the night is a personalized Panic at the Disco cover. "You all know the song 'I Write Sins Not Tragedies', right?" Venuhi asks the dazzled crowd, urging them to sing along to their revamped, and falsetto, version of the song.
When the band finally exits the stage, it's almost comical — no one expects them to leave the stage without returning for an encore. It's not even a minute before the adoring crowd, not ready for night to end, has coaxed the group back on stage for a few more songs. The group's final number is "Senses", a song about the inevitability of time's perpetuation, endings, and death. "As my chin sags, And my eyes go black, I want all my senses back," Venuhi sings wistfully, foreseeing the soon empty, darkened stage. Until next time, Slenderbodies.
All photos by Narah Landress.
More By This Writer
Wednesday November 13, 2019 12:20 pm EST
A selection of what to see in Atlanta this month |
more...
Wednesday October 30, 2019 05:21 pm EDT
Halloween celebrations at the Bakery, the Titos play at 529, Chomp and Stomp 2019: Chili Cook-Off and Bluegrass Festival, and more |
more...
Thursday October 24, 2019 10:58 am EDT
Brazen Youth at Masquerade, Night of 1,000 Covers at the Bakery, Shepherds' Insignificant Whip LP release show at 529, and more |
more...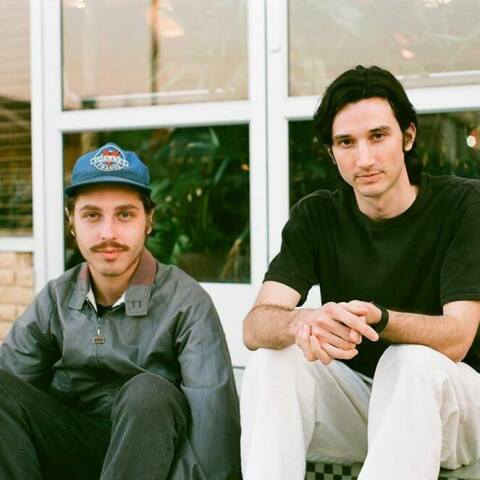 Friday October 4, 2019 01:58 pm EDT
Video Age at 529, Kero Kero Bonito at Terminal West, Candler Park Fall Festival, and more |
more...
Thursday September 5, 2019 03:00 pm EDT
ONE MusicFest at Cenntenial Olympic Park, Kælan Mikla at 529, And That's Why We Drink at Buckhead Theatre, and more |
more...
Search for more by Narah Landress