ABOUT TOWN: Jesus Christ, that's a lot of Picasso!
Blasphemy, gunslingers, and things left unsaid
Apr. 1-Jun. 19

Imagine Picasso, Pullman Yards — Works of the great Spanish master Pablo Picasso are now on view in Atlanta through a massive multimedia exhibit at Pullman Yards. Covering the entirety of a unique career that spanned multiple styles throughout the 20th century, "Imagine Picasso" lets visitors see more than 200 of his works assembled in one place, unlike anywhere else in the world.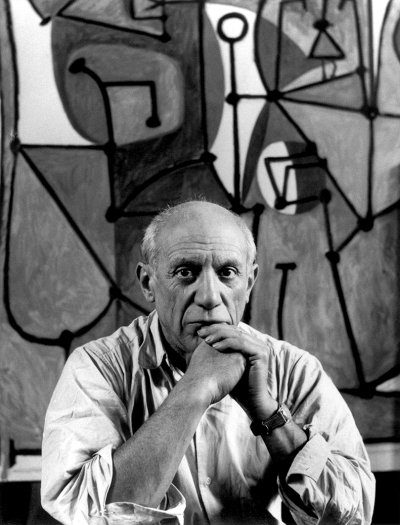 The show was curated by Annabelle Mauger with Julien Baron, French pioneers of multi-projection concepts, to present a modern perspective on Picasso's vast output. Known for producing Van Gogh: The Immersive Experience, Mauger gave a detailed tour of her new venture for the press before the Atlanta opening and said the artist's estate - notoriously finicky - gave her sole rights to carry out the project. "That was so important for me. It's been such a great responsibility, but a nice one."

The artist's grandson, Olivier Picasso, says the exhibition would have pleased his grandfather "because there are no limits to artistic creation. He himself was someone who explored all forms of creation: painting, sculpture, engraving, ceramics, poetry, theatre – he was a pioneer. I think that if he had lived, the digital world of today would have fascinated him." 

''$31.50 adults, $22.00 children. VIP tickets include limited edition lithograph, flexible entry, lanyard, front of the line pass and tote bag. Sun., Mon., Wed. 10 a.m. - 6 p.m. Closed Tue. Thu., Fri., Sat., 10 a.m. - 9 p.m.
Pratt Pullman District, 225 Rogers St. Atlanta, 30317
imaginepicassoexhibit.com
@imaginepicasso_us ''
Fri., April 1 - Sun., Apr. 17
The Pretty Pants Bandit, Georgia Ensemble Theatre - This new pop-rock musical is based on the real escapades of Marie Baker, a two-fisted gunslinger in the 1930s whose modus operandi required her male robbery victims to drop their pants in submission. The notorious housewife-turned-gangster was aided and abetted by a gang of women who roamed Florida, sticking up banks and making headlines. She was eventually apprehended while lingering to fix her makeup in a bank mirror and spent three years behind bars before vanishing into obscurity. Baker is played by Jessica De Maria, writer and composer of the piece alongside Chase Peacock. De Maria told Creative Loafing they both wanted a strong, female-driven narrative that would "empower" actors and audiences. "We've both been performing in Atlanta for close to a decade and it was really important that this homegrown musical premiered here in the city that cultivated it - with local talent onstage and behind the scenes." 
$39 - $56 Wed, 7:30 p.m., Thu, Fri, Sat, 8 p.m. Sun., 2:30 p.m. Plus 4 p.m. matinees second & third Sat. Roswell Cultural Arts Center, 950 Forrest St., Roswell 30075 770-641-1260 get.org @gaensemble
Sat., Apr. 30 - Sun., May 8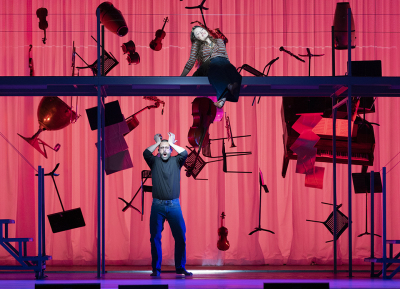 The (R)evolution of Steve Jobs, The Atlanta Opera — The life of the late Apple founder Steve Jobs gets the full operatic treatment in this 2017 one-act presentation composed by sometime DJ Mason Bates with a libretto by Mark Campbell. "How could someone with such elegant, sensitive visions be so unremittingly willful, tyrannical, unfeeling, ungiving?" That was the question posed by the New York Times in its review of the premiere at the Santa Fe Opera, which commissioned the piece. The writers chose to present a kinder approach to this complicated character: "A good guy loses his way and then finds it, redeemed by the love of a saintly woman," critic Zachary Woolfe surmised. A Wired reviewer wrote, "Jobs' story is just as torrid as anything in 'Carmen' or 'La Traviata' - unchecked ambition, fickle love, rivalry, betrayal, death, and redemption."
$45 - $150 Sat., Apr. 30, 8 p.m. Tue., May 3, 7:30 p.m. Fri., May 6, 8 p.m. Sun., May 8, 3 p.m. Cobb Energy Performing Arts Centre, 2800 Cobb Galleria Pkwy. Atlanta 30339 770-916-2800 atlantaopera.org @TheAtlantaOpera
Sat., Apr. 30-Sun., May 1
Duluth Spring Arts Festival, Duluth — This two-day outdoor festival is happening mostly on Duluth's main drag and brings together artists and craftspeople for its third annual event. "You can enjoy the pleasures of public art in various forms throughout Duluth such as the Gateway Art piece known as Ascension, the Community Mural Project, and the Main Street Wall Project," organizers said in a statement. The festivities will show off dozens of painters, photographers, sculptors, leather and metalwork crafters, glass artists and jewelers, and will include artist demonstrations, live music and dance performances, plus gourmet food and beverage trucks "with healthy alternatives." The occasion is promoted by the Atlanta Foundation for Public Spaces; they have a board of experts in various artistic disciplines and sponsor events across the Southeast.
Free. Sat, Apr., 30, 10 a.m. - 5 p.m. Sun., May 1, 11 a.m. - 5 p.m. 3167 Main St., Duluth 30096 Duluthartsfestival.com @AFFPSEvents
Through Sun., Apr. 17
The Light, Horizon Theatre Company — Chicago writer Loy Webb's first foray into playwriting opened in March at the Horizon and runs through Apr. 17. "The Light" premiered in 2018 at the New Colony in Chicago and received a Joseph Jefferson Award for Best New Play before running off Broadway the following year. Webb says she wants her work "to be a neon sign in the darkness: this way out; this way to hope."
The story concerns the intricacies of truth and raises issues of sexual violence and the treatment of women in places dominated by men. Enoch King plays Rashad, a firefighter and single father; Cynthia D. Barker portrays school principal Genesis. "It's a present-day love story complicated by the many things that go unsaid," says co-director Marguerite Hannah. "Is surviving our past enough? Is a Black woman's accomplishments and personal strengths a strong enough salve for emotional wounds? Is gender bias a tangible issue for a community historically defined by racial discrimination?"
$30 - $35 (Discounts for students & seniors) Wed. -Fri. 8 p.m., Sat. 3 p.m. & 8 p.m., Sun. 5 p.m. 1083 Austin Ave. Atlanta, 30307 404-584-7450 horizontheatre.com @HorizonTheatre
Thu., Apr. 14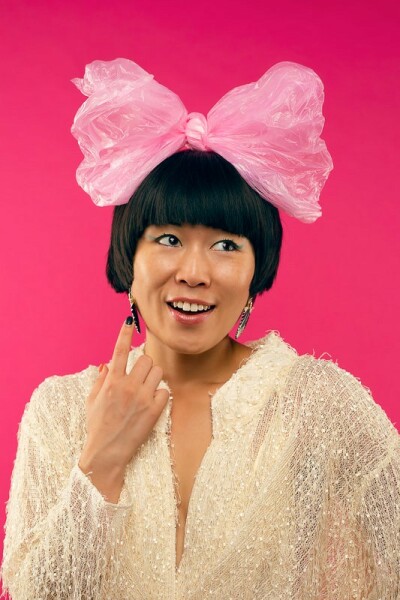 Atsuko Presents Hi, 529 Bar, East Atlanta - Comedian, writer, and actor Atsuko Okatsuka is venturing out for her first solo tour presenting what Vulture calls "physical silliness" blended with "matter-of-fact fatuities." She hosted the TV game show "Let's Go, Atsuko!" and worked on Adult Swim's "Soft Focus" with Jena Friedman. Okatsuka also appears in Hulu's "Mom & Pop" and Roku's "The Show Nextdoor" and has released a debut album titled But I Control Me. Her website describes Okatsuka as "a late bloomer and a self-claimed adult baby," and adds, "her grandmother and husband are very worried for her and will keep an eye out for her along the way."
$20 - $22 Thu., Apr. 14, 8 p.m. 529 Flat Shoals Ave. East Atlanta Village, 30316 1upcomedy.com/atsuko @atsukocomedy
Tue., Apr. 19-Sun., Apr. 24
Jesus Christ Superstar, The Fox Theatre —The half-century anniversary of this landmark musical is being celebrated with a revamped version and an extensive world tour. At the helm is director Timothy Sheader ("Crazy for You," "Into the Woods") and choreographer Drew McOnie ("King Kong," "Strictly Ballroom").
With music by Andrew Lloyd Webber and lyrics by Tim Rice, the rock opera originally failed to get funded as a stage production and was instead released as a concept album; the record became a huge hit and spurred something of a cultural phenomenon, garnering a slew of awards. With actor Aaron LaVigne in the lead, the plot covers the dealings of JC with the likes of Judas Iscariot, Pontius Pilate, Caiaphas, King Herod and other questionable characters. Mary Magdalene, played by Jenna Rubaii, features prominently as the young woman who dallied with the saintly savior. Since its inception, the show has been repeatedly condemned as blasphemous by religious fanatics, which has only served to bolster its success.
''$40+ Tue., Wed., Thu., 7:30 p.m. Fri., 8 p.m. Sat., 2 p.m. & 8 p.m. Sun., 1 p.m. & 6:30 p.m. 660 Peachtree St. Atlanta 30308 855-285-8499 foxtheatre.org @TheFoxTheatre
Fri., Apr. 1-Sat., Apr. 16
Circle Mirror Transformation, Stage Door Theatre - Based around a six-week acting class at a community center in Vermont, "Circle Mirror Transformation" is the work of playwright Annie Baker and was developed at the Sundance Institute and the New York Theatre Workshop. Baker says she intended the audience to get acquainted with the characters through formal theatrical exercises; "I wanted there to be excruciating silences (and) a doomed class romance that left one character embarrassed and the other heartbroken."
The mirror of the title looms over the stage throughout as a metaphor for how people see themselves and those around them. A reviewer for the New York Times called the play "absorbing, unblinking and sharply funny" and added: "The artificiality of the acting games just emphasizes the naturalness of the characters' real lives and feelings."
$35 (Students $20, Youths $15) Fri. & Sat. 7 p.m. Sun., 2:30 p.m. 5339 Chamblee-Dunwoody Rd. Dunwoody 30338 770-396-1726 stagedoortheatrega.org @stagedoortheatrega