BLUES & BEYOND: Blind Willie McTell (Mosaic) Reborn, R.I.P. Lil' Joe
The Georgia 12-string guitar legend's tiled tribute finds a new home, Lil' Joe passes
The legacy of Blind Willie McTell (born William Samuel McTier) goes far deeper than his being the composer of "Statesboro Blues," famously covered by Taj Mahal and subsequently by the The Allman Brothers Band (They lead off Live at the Fillmore East with a rabble-rousing version of it). McTell's smoother voice and 12 string guitar work was a game-changer for Piedmont-styled blues musicians. Even today, many contemporary blues musicians, such as Mudcat and Bill Sheffield, continue to be heavily influenced by his style and catalog of deep country blues originals.
McTell spent the bulk of his time in his home state of Georgia where he was born in 1898 in Thomson, and died 1959 in Milledgeville. Rightly so, state is proud of his name; so much that there is an annual Blind Willie McTell Music Festival in Thomson, Blind Willie's is a now historic blues club in Virginia Highland, and, additionally there is a beautiful, detailed mosaic tribute to the McTell located in Little Five Points' Findley Plaza, commissioned by the City of Atlanta in 2005.
That artwork was removed when the area was refurbished in 2018. The large mosaic has been sitting, broken into about 10 large chunks, each weighing several hundred pounds (the full piece, shaped like a guitar pick, measures approximately 12 feet in height and 9 feet wide) since then under a tarp in the Little Five Points Center for Arts and Community.
There have been a few fundraisers over the years to pay for its restoration, which finally took place in 2021 with a dedication ceremony on July 2 at its new official home — not surprisingly —at the Center where it has been stored.
Rich Pettit, long time DJ at WRFG, was on the committee to raise the money. He also handled publicity for the re-dedication and spoke at the event, along with the mosaic's creator, Jason Evers Johnson, who flew in from his current home in Italy (he was an Atlanta resident from 1989-2007). Johnson used an ancient Japanese technique called Kintsugi to reconstruct his original work which had deteriorated over the years. The price tag was around $25k, ten thousand of which was covered by blues supporters Don and Judy Bender. The Atlanta Blues Society also helped, along with others.
Bill Sheffield handled the music at the 2021 mosaic dedication festivities which also included a cookout. Sheffield will do the same Saturday, July 2. Hopefully, Mr. McTell now has a permanent residence where Atlanta visitors and locals can pay their respects to Georgia's most legendary bluesman.
Say the word trombone in the same sentence as blues, soul or funk to anyone familiar with the Atlanta roots music scene and only one name is mentioned; Lil' Joe Burton. Sadly, Burton (also known as Little Joe from Chicago), an animated player for decades on the local map, passed on June 9. Born in Chicago1952, he was a veteran of Junior Wells' band (his first employer in 1964), and those of Bobby Womack, Joe Tex, Trudy Lynn, Sammy Blue, Beverly "Guitar" Watkins, and especially BB King, the latter of whom he played with for a decade. Burton also worked extensively with Mudcat whose outfit he joined in 2004. Mudcat says Burton initially wanted to play saxophone, but one wasn't available. He learned how to play trombone in a high school program aimed at keeping kids out of trouble. Joe fronted his own group, The Atlanta Horns, where his vibrant stage presence was as frisky and colorful as his outfits and effervescent playing. As diminutive as his nickname implies, Burton remains a giant as one of the old school veterans of an earlier, simpler time in music.
R.I.P. Joe.
These Blues & Beyond shows should provide all the fireworks you'll need for July's events.
Sat., July 2
Bill Sheffield, Little 5 Points Community Center— Veteran Atlanta bluesman Sheffield pays tribute to Georgia blues legend Blind Willie McTell with an acoustic set. See story above— Hal Horowitz
Free. 2:00 p.m. Little 5 Points Community Center, 1083 Austin Ave. NE., Atlanta, 30307. 404-522-2926. https://www.l5pcc.org
 
Lil' Joe From Chicago — Celebration of Life, Blind Willie's — Join other local blues lovers in remembering the life of the late trombonist Joe Burton, also known as "the human sparkler." At press time, the lineup wasn't finalized, but this is an event every blues fan will want to attend. — Hal Horowitz
$TBA. 2:00 p.m. Blind Willie's, 828 N. Highland Ave., Atlanta, 30306. 404-873-2583.www.blindwilliesblues.com
The Blue Stones w/Des Rocs, The Loft— It's impossible to not reference the Black Keys when hearing the rugged blues rocking of this similarly styled (guitar and drums) Canadian duo. Tough, garagy and full of pounding energy, these guys have been cranking out raw rawk for over a decade. Opener Danny Rocco, aka Des Rocs, mixes his blues with indie rock. — Hal Horowitz
$25-30. 7:30 p.m. The Loft, 1374 West Peachtree St.30309. 404-885-1365. www.centerstage-atlanta.com
Sun., July 3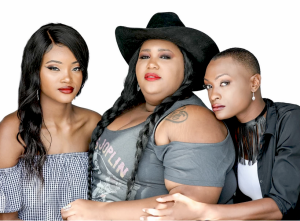 Chapel Hart, Smith's Olde Bar— Two sisters and their cousin infuse their female sass and amazing harmonies into country and folk with enough pop to make it go down easy. The Mississippi based trio has hit big internationally with "You Can Have Him Jolene" and when they go a cappella, the effect is spine tingling. — Hal Horowitz
$20-25. 8:00 p.m. Smith's Olde Bar, 1578 Piedmont Ave. NE, 30324. 404-875-1522.www.sob.com
Wed., July 13
Amanda Anne Platt & the Honeycutters, Eddie's Attic— This North Carolina five piece is fronted by singer Platt whose ringing rootsy songs mix Indigo Girls' introspection with Tom Petty's acoustic hooks. Add some country and jazzy blues with easy rolling melodies along with Platt's alternately sweet and tough vocals for a sumptuous organic treat. They will feature songs from the recently released The Devil and the Deep Blue Sea. — Hal Horowitz
$TBA. 7:30 p.m. Eddie's Attic, 515-B N. McDonough St., Decatur, 30030. 404-377-4976. eddiesattic.com
Fri./Sat., July 15-16
Tedeschi Trucks Band, Los Lobos, Gabe Dixon, Fox Theatre— This sprawling 12-piece blues and soul juggernaut missed their usual Fox Theater residency the past few years due to the pandemic. They return in a big way with not one, but four new albums of fresh original material. Tedeschi's gutsy voice gets better with age and ex-Allman Brother Trucks' slithering guitar work is just as distinctive. The horns and backing vocals tighten it all down and the openers, who will likely all return for a closing jam, bring it home. — Hal Horowitz
$29-150. 7:30 p.m. Fox Theatre, 660 Peachtree St.NE., 30308. 404-321-5000. www.foxtheater.org
Fri., July 15
The Quebe Sisters, Eddie's Attic— If one fiddle is cool then three is even cooler as the sisterly trio harmonizes and sways their way through what they call "progressive Western Swing." Standup bass and acoustic guitar complete the sound. Think Bob Wills meets Dan Hicks and you're on your way to some authentic, frisky, proudly retro country. — Hal Horowitz
$30. 7:00 p.m. Eddie's Attic, 515-B N. McDonough St., Decatur, 30030. 404-377-4976. eddiesattic.com
Sat., July 16
The Deslondes, Caleb Caudle, Eddie's Attic — There is just enough grit, blues and soul to New Orleans based The Deslondes' rugged indie country to remind you of their iconic hometown. The quintet's songs are typically laconic but never bland. With a new album in the racks, their first in five years, they oughta be primed and enthused. Opener Caudle, often compared to Jason Isbell, is a headliner on his own, which makes this an exceptional double bill. — Hal Horowitz
$20. 7:00 p.m. Eddie's Attic, 515-B N. McDonough St., Decatur, 30030. 404-377-4976. eddiesattic.com
Sun., July 17
The Doobie Brothers with Michael McDonald, Ameris Bank Amphitheatre —It's a rare chance to see both versions of the West Coast's most classic, radio friendly rockers when The Doobie Brothers showcase the early Tom Johnston boogie period and later Michael McDonald's soul pop years. Which means you get to hear ALL the songs you know from two distinct periods of their popular '70s chart run and maybe a few from 2021's impressive, if ignored, comeback. At their best, on deeper album tracks, the Doobie's explored expert finger picking folk, credible blues rocking and subtle soul. Hopefully they have time for those between the hits. — Hal Horowitz
$55-798. 7:30 p.m. Ameris Bank Amphitheatre, 2200 Encore Parkway, Alpharetta, GA. 30009. 404-733-5010. www.encoreparkamphitheatre.com
Atlanta Blues Society Gathering, Moonshadow Tavern — The Drew Ashworth Band hosts this month's ABS Sunday soiree. Catch up on local blues happenings, mingle with old friends and make new ones at one of the most sociable music societies in the area. — Hal Horowitz
$free. 3:00 p.m. Moonshadow Tavern, 3976 Lawrenceville Highway., Tucker, 30084. 770-674-2133. www.msttucker.com
Tues., July 19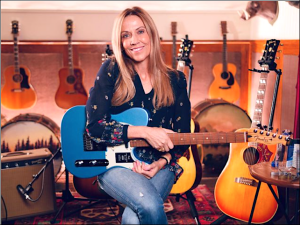 Sheryl Crow, Keb' Mo', Southern Avenue, Cadence Bank Amphitheater at Chastain Park — This terrific triple bill is headlined by veteran Crow, whose life is the subject of a new, full length documentary. Mo's smooth blues always goes down well outdoors and Memphis' Southern Avenue gets the party started with high energy soul. — Hal Horowitz
''$29-117. 8:00 p.m. Cadence Bank Amphitheater at Chastain Park, 4469 Stella Dr. NW., Atlanta, 30342. 404-733-5012. https://concerts.livenation.com/sheryl-crow-wkeb-mo-atlanta-georgia-07-19 2022/event/0E005C629619215B?_ga=2.214053727.931456654.1654027349-1484624688.1641218488
Wed., July 20
Local Honeys, Eddie's Attic — This Kentucky duo combines bluegrass, swampy pop and well, honeyed, folk with exquisite singing for moving, emotional stories, many about the Appalachian residents' struggles in their home state. The music is richly detailed and often explores the darker side of a life they know well from first hand experience. — Hal Horowitz
$10. 7:00 p.m. Eddie's Attic, 515-B N. McDonough St., Decatur, 30030. 404-377-4976. eddiesattic.com
Thurs., July 21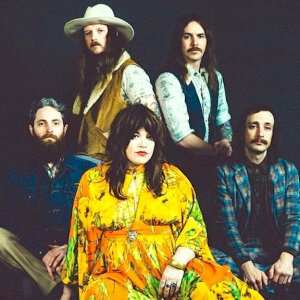 Banditos, The EARL — The retro Southern pop rockers recent rejiggered lineup — putting gutsy soul singer Mary Beth Richardson up front — has resulted in the band's best album yet. They still rock out but the new songs, which will likely dominate tonight's set, are tight and more retro oriented. It's a cool, dusky and melodic sound. — Hal Horowitz
12. 8:00 p.m. The EARL, 488 Flat Shoals Ave.NE, Atlanta, 30316. 404-522-3950.www.badearl.com
Fri., July 22
Andrew Bird, Iron & Wine, Me'schell Ndegeocello, Pullman Yards — Get ready for an edgy indie singer/songwriter evening headlined by ex-Squirrel Nut Zipper, multi-instrumentalist Bird whose offbeat, occasionally experimental, folk has somewhat surprisingly generated a large audience of fans eager to follow his often oblique musical direction. Iron & Wine's Sam Beam has forged a similar path for his folk musings. Folk/funker Ndegeocello is an intriguing wild card to complete this compelling threesome. Highly recommended. — Hal Horowitz
$49-79. 6:30 p.m. Pullman Yards, 225 Rogers St. N., 30317. www.pullmanyards.com
Wed.-Fri., July 27-29
The Arcadian Wild, Oh Jeremiah, Eddie's Attic — A rare three night stand at the Decatur venue speaks to the popularity of this acoustic duo, augmented by two more musicians on bass and fiddle to fill out the live sound. Their music combines the traditional with a more progressive approach creating songs that are unique and enticing. Be sure to request their killer cover of Tears for Fears' hit "Everybody Wants to Change the World."— Hal Horowitz
$16. 7:00 p.m. Eddie's Attic, 515-B N. McDonough St., Decatur, 30030. 404-377-4976. eddiesattic.com
Fri., July 29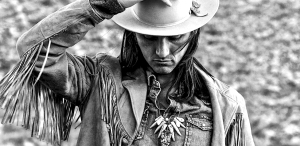 Duane Betts, City Winery — The name says it. The son of founding Allman Brothers Band member Dickie Betts continues a solo career after some years sharing frontman status with Devon Allman in their joint project. That group is on hiatus so you'll get Betts, whose voice is eerily similar to his father's, singing his originals and of course a batch of dad's classics. — Hal Horowitz
$25-35. 8:00 p.m. City Winery, 650 North Ave. NE., 30308.404-496-3791.Citywinery.com/Atlanta
Sat., July 30
Boz Scaggs, The Fred — Although he's best known for his slick, mid-70s, radio friendly pop that still puts butts in the expensive seats, Texas-raised Scaggs has returned to his first love, the blues, on a spate of impressive recent albums. Sure you'll get crowd favorites "Lowdown" and "Lido Shuffle," but the closing slow blues classic "Loan Me a Dime" is where things really heat up. — Hal Horowitz
$49.50-585. 7:30 p.m. Frederick Brown Jr., Amphitheatre, 201 McIntosh Trail., Peachtree City, 30269. 770-631-0630. www.amphitheater.org
Tues, August 2

Andrew Duhon, Eddie's Attic — One listen to singer/songwriter Duhon's smoky voice, sometimes compared to that of Jim Croce, and you'll be sold. His introspective often touching songs are enhanced by soulful vocals and music that sinks in on the first listen. He's touring behind a new album, Emerald Blue, a collection of songs he composed while in quarantine. — Hal Horowitz
$18. 7:00 p.m. Eddie's Attic, 515-B N. McDonough St., Decatur, 30030. 404-377-4976. eddiesattic.com
Please send upcoming blues events to consider for CL's Blues & Beyond concert calendar to hal.horowitz at creativeloafing.com.