CREATIVE ARTS: Lessons on life and love on canvas
Jewelry expos, fine art fests, and walks for a good cause in November
With the month of November being Lung Cancer Awareness Month, it brought me back to an art exhibition I attended in 2016 in Atlanta's Hapeville neighborhood. Titled Home Is Where The Heart Is…, it was a provocative art exhibit showcasing some of the pieces constructed by the talented Caren Stansell; an artist that works, lives and creates in upstate South Carolina. This particular body of work focused on almost every facet of home life; whether it be positive or negative. Smoking was a destructive habit that seems to be prevalent in her childhood, because the majority of the pieces featured in Home Is Where The Heart Is… were created with tobacco and cigarette butts, as opposed to paint and brush.
Many of the distorted photographs of destructive memories and strained relationships truly resonated with me, as well as with so many other people in attendance. In experiencing the devastation of Hurricane Katrina, I understand the toll that stress can take on one both physically and mentally. In my discussion with Ms. Stansell, it was very intriguing to learn what her process was in the creation of this exhibit. Everything that was used, from the portraits to the actual medium had something to do with home life; her home life to be specific. Each piece exuded a certain amount of pain and struggle, which to me, made it that much more beautiful.
Artists such as Stansell, who draw from tumultuous personal experiences in order to create bodies of work, will forever be inspirational for a variety of reasons. It gives people the hope that you can find the silver lining in any situation, and it serves as a testament that art is a truly universal language. In November, there are plenty of events around town to immerse yourself in the arts, along with being able to show support for Lung Cancer Awareness Month.
Fri., Nov. 4 - Sat., Nov. 6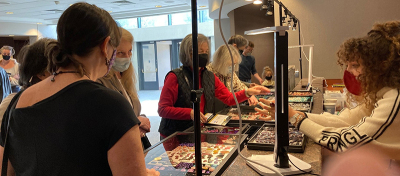 Atlanta Contemporary Jewelry Show, Carter Center — Organized by Debra Lynn Gold and Leigh Griffin, this annual show will celebrate its fifteenth anniversary beginning Nov. 4. The event features the work of over 30 of the country's most notable jewelry artists. Here, attendees will gain an understanding and appreciation of artist-made and designed contemporary fine craft jewelry in Atlanta through the highly popular ACJS. Last year, some of its artists were highlighted at the first ever two-day pop-up for American Craft Council's CraftWeek at Signature Gallery. A portion of proceeds from the show benefits CERF+, the Craft Emergency Relief Fund.
$10 Fri., Nov. 4 - Sun., Nov. 6. 453 John Lewis Freedom Pkwy, Atlanta, 30307. 404-420-5100. atlantacontemporaryjewelryshow.com @atlcontjewelry
Through Nov. 5
Virgo: Group Exhibition, Wolfgang Gallery — This multi disciplinary group exhibition will explore the origin and mythology of the astrological history of Virgo, as well as how it has evolved throughout the years. It will feature the works of Alison Blickle, Lewinale Havette, Adéla Janská, Andrea Mary Marshall, Jay Miriam, Hayley Quentin, and Corri-Lynn Tetz. Each artist will create their own perception of what Virgo means to them, and how it has been personified in contemporary culture.
Free. Now - Sat., Nov. 15. 1240 Old Chattahoochee Ave NW Suite H, Atlanta, 30318. 404-549-3297 www.wolfganggallery.com Anna S. King
Sat., Nov. 5 - Sun., Nov. 6
Chastain Park Arts Festival, Chastain Parks — Organized by the Atlanta Foundation for Public Spaces has grown to become one of the city's most heavily attended events, visitors can enjoy fine art and crafts, local food and beverage concessions including the gourmet food trucks, and a play area for the kids in attendance. Local acoustic musicians will energize the crowd with exciting live performances. During the first weekend of November, the Chastain Park Arts Festival hosts its 13th annual event, featuring approximately 175 artists and artisans. It has also been named one of the Nations Top 100 Arts Festival Nationwide by Sunshine Artist Magazine.
Free. Sat., Nov. 5 - Sun., Nov. 6. 4469 Stella Dr. NW, Atlanta, 30342. 404-614-0006. chastainparkartsfestival.com/ @chastainartfest
Sat. Nov. 5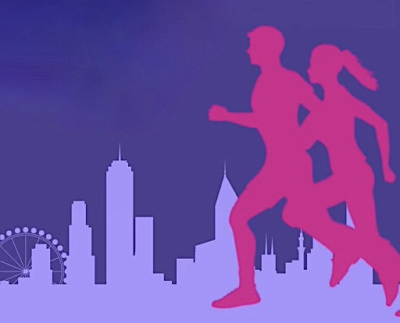 Laps 4 Lungs, Grant Park — The Lung Cancer Awareness Foundation begins its month-long string of events with its annual Laps 4 Lungs walk/run. The fundraiser will consist of a fireside chat featuring expert-led panelists. Check in will begin at 9am, and the non-timed race will begin an hour later. With each donation, you will receive a LCAF bag of goodies, a water bottle, and a snack. All proceeds go to lung cancer awareness education and research.
$10 - $100. Sat., Nov. 5. 9:00 am. Grant Park Atlanta. Berne St & Park Ave Entrance, 30315 404-693-5283 @lungcancerawarenessfoundation
Through Nov. 12
Idea + Place – The History of Black Mountain College, Eyedrum — Attendees of Eyedrum can now view exhibits from Black Mountain college Museum. For the first time ever in Atlanta, this exhibition gives an insider's view into the daily life and activities of this heralded art college known for pushing the envelope in mediums such as art, design, music, and more. Notable faculty and students included Josef and Anni Albers, Walter Gropius, Robert Motherwell, Cy Twombly, Robert Rauschenberg, Willem and Elaine de Kooning, Merce Cunningham, John Cage, and Buckminster Fuller. Idea + Place will contain many works of art documenting Asheville, North Carolina's Black Mountain College people, along with its ideas, principles, practices that encompassed the area.
Free. Now - Sat., Nov. 12. 515 Ralph David Abernathy Blvd., Atlanta. 30312. www.eyedrum.org @eyedrum
Friday, Nov. 11 - Sat., Jan. 7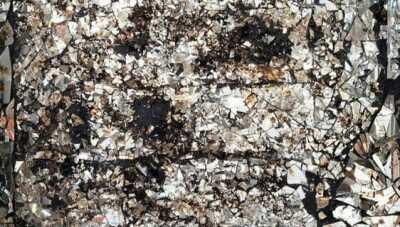 Michael David: The Mirrored Stage Fresh, Bill Lowe Gallery — Fresh off successful exhibitions such as Jimmy O'Neal's About Now and the late Todd Murphy's Wink, Bill Lowe Gallery in Buckhead's Miami Circle will house Michael David's new art series titled The Mirrored Stage. In his latest exhibition, David returns to the themes and essence of his breakthrough Symbol Paintings shown at the legendary Sidney Janis Gallery over 30 years ago. David redefines the use of surface and action painting with personal narratives that also speak to the complexity of our lives in the modern age.
Free. Fri., Nov. 11 - Sat., Jan. 7. 764 Miami Circle, Ste. 210, Atlanta, 30324. 404-352-8214. lowegallery.com Bill Lowe Gallery