Dining
Atlanta's first South African restaurant and bar is located in a cozy bungalow in Buckhead. South Africa today is a multiracial society and a melting pot of immigrants. The menu at 10 Degrees South reflects this. It is a fusion of Portuguese, Dutch, French, African, East Indiant and even Malaysian f... 4183 Roswell Road |
more...
103 West Intown Neighborhoods, Buckhead
Private dining destination for meetings, events, and special occasions.
Upon opening in 1982, 103 West is often known as the third founding restaurant of Buckhead Life Restaurant Group. 30 years and 12 internationally renowned restaurants later, the name Pano Karatassos rings synonymous with upscale...
103 West Paces Ferry Road |
more...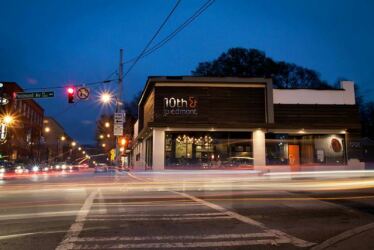 Restaurant and late-night lounge. Menu features small bites. DJs on Fridays and Saturdays. Brunch on Sundays. No address found |
more...
1KEPT is a collaboration of industry professionals who seek to provide a comfortable and sophisticated dining experience. We want to help foster enjoyment and happiness among family and friends. 1KEPT is the culmination of this philosophy and our passion and love have helped create something uniqu... 2292 Peachtree Road N.E. |
more...
Contemporary spins on classic Thai dishes and cocktails are served in this upscale, modern restaurant beside Lindbergh Station. 541 Main St. N.E. f170 |
more...
This Rock N Roll venue follows a simple philosophy: "Music is food to the soul". We offer an all-star lineup of live music & great food: EAT. DRINK. ROCK. 212 Spring St. |
more...
When Cafe owners Keith and Jeanette Shewbert found out Hawaii is the only US state where coffee beans are grown, they seriously considered opening a coffee shop there (they care that much about having fresh coffee!!) But after comparing Hawaii to Norcross, they realized they'd already found the best... 45 South Peachtree Road NW |
more...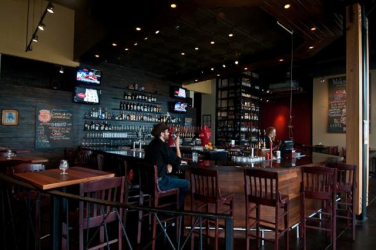 With a beer selection wide enough to please anyone from a keg-standing frat boy to a true connoisseur, 5 Seasons Brewing Company serves up passionately crafted, in-house brews that give you plenty of bang for only a few bucks. 1000 Marietta St. N.W. |
more...
This is a chef-driven restaurant that presents southern food and barbecue. Everything from sauces to sides are made in-house. Expect things like boiled peanuts, fried chicken, and smoked meats. 4365 Roswell Rd |
more...