Dining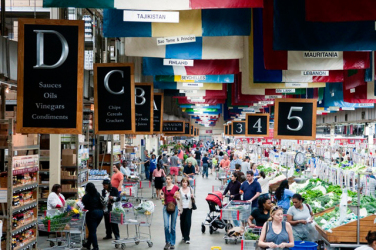 The 140,000-square-foot market is heaven on Earth for foodies, filled with an amazing variety of fresh produce from around the globe, a fish counter bigger than your apartment, meats and cheeses galore, a bakery and juice bar, and prepared foods that you can take home or eat in-house, all at prices ... 3000 E Ponce de Leon Ave |
more...
Atlanta's food truck Yum Yum Dessert Cupcake & More's brick and mortar expanded its usual cupcake program with its addition of a full-service espresso bar along with house made sundaes, ice cream sandwiches, macaroons, pastries, and more. 3792 Roswell Road |
more...
A dull strip-mall exterior masks a charming restaurant that offers up perfectly seasoned Thai cuisine. 3977 Lawrenceville Highway |
more...
Sometimes it's refreshing to visit a divey spot with faded white-and-red-checked plastic tablecloths whose menu still refers to sun-dried tomatoes and artichokes as "gourmet." The "Italian Special" pizza with sausage, mushrooms, onions, green peppers and pepperoni is a fundamental, garden-variety co... No address found |
more...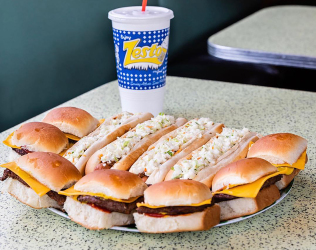 From Zesto's:
Hungry for some good old-fashioned comfort food? If you grew up here, you know Zesto is the place to go when the mood hits! Juicy Chubby Deckers piled high with flavor, creamy and delicious Nut Brown Crowns for that one of a kind treat that can only be found at your local Zesto! We've ...
2469 Piedmont Road N.E. |
more...
A good alternative to greasy fast foods, Zesto offers healthier meals, such as a perfectly cooked tuna steak. Fresh salads also distance the restaurant from other fast food joints. The popular Greek salad comes with mouth-watering feta, pepperoncini, and Kalamata olives. If you want more fat in your... 1181 United Ave. |
more...