Dining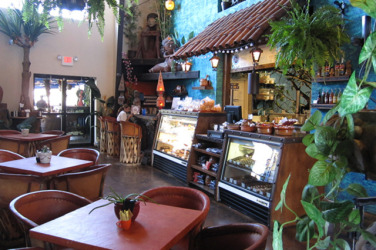 ADios Cafe Intown Neighborhoods, Castleberry Hill
The cafe's name does not mean goodbye, but "of the gods" — a tribute to the Mayans, who discovered chocolate in 600 A.D. and believed it was a gift from the gods. They offer such goodies as handmade chocolate trufas (truffles), immensely fruity little strawberry pound cake loaves that are flavored w... 180 Walker St. S.W. |
more...
Agatha's presents a murder mystery wrapped in comedy with a heavy pour of audience participation. In these shows presented between the courses of a five-course meal, your dinner companions are also your co-stars, which makes for a fun and interesting evening. No address found |
more...
Agave Restaurant Intown Neighborhoods, Cabbagetown/Reynoldstown
Founded in 2000 at the former site of the historic Cotton Mill general store, Agave has built a strong reputation around its Southwestern inspired dishes with a fine-dining flair. 242 Blvd. S.E. |
more...
This family-owned Midtown Taiwanese joint offers up traditional flavors from the homeland. Dishes like steamed pork belly and clear broth beef noodle soup with tendon highlight the menu. 931 Monroe Drive N.E. |
more...
Aisle 5 Little Five Points
Aisle 5 maintains the communal philosophy of its predecessor, the Five Spot, but its guts are brand new. The 2014 renovation brought the space a new stage with an updated sound system, the better to enjoy Aisle 5's roster of indie rock, hip hop, and other music acts. 1123 Euclid Ave. N.E. |
more...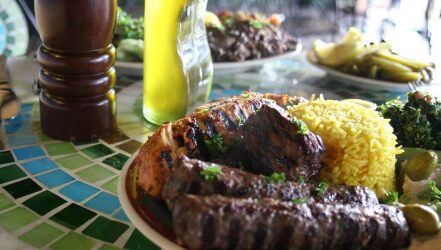 From Alladin's Mediterranean Grill:
We only use fresh ingredients, including vegetables, meats and chicken. It's guaranteed that you will have a delightful meal. We serve the finest Mediterranean food; you will enjoy our side dishes such as: Hummus, Baba Ghanouj and Falafel.
1568 Avenue Pl. D1-150 |
more...