Dining
Bistro New York Chamblee/Doraville, OTP Atlanta
This Korean-owned bistro aims to provide pragmatic eats in large portions for breakfast and lunch. Think cheese-and-egg croissants and fried chicken with collard greens and squash casserole. For dinner, the menu is more upscale with Korean fare such as the seafood pancake — a large round of fluffy e... 4126 Pleasantdale Road |
more...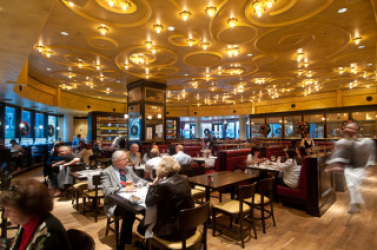 Bistro Niko Intown Neighborhoods, Buckhead
Buckhead Life restaurant group is known for a certain kind of glamour — big, trashy, flashy — and Bistro Niko certainly delivers on that front. At Niko, the best food is the stuff that's simple to execute or can be done ahead of time. Niko hits all the right notes when it comes to Paris-meets-Atlant... 3344 Peachtree Road |
more...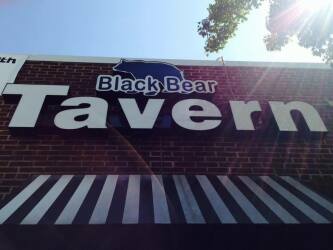 Watering hole with full menu in Brookwood neighborhood of Buckhead. Located across from Piedmont Hospital. 1931 Peachtree Road N.E. |
more...
The first Georgia outpost of this Texas-based chain aims to be a "home away from home." Expect classic America fare, such as eggs Benedict, French toast, and sandwiches, along with Southern items like pimento cheese deviled eggs and burgers, shrimp and grit cakes, and chicken and waffle sandwiches. 5805 Windward Parkway |
more...
Popular spot just east of historic downtown Norcross. No address found |
more...
Blossom Tree Downtown, Intown Neighborhoods
This Korean restaurant switches things up offering a varied selection of Korean tacos and side dishes. Menu items include crispy fish tacos, chicken tacos, kimchi, dumplings and bibimbap. 64 Peachtree St. N.W. |
more...
BLT Steak Downtown, Intown Neighborhoods
Judged without price in mind, the experience, revolving around big, bloody prime steaks and assuredly seasoned sides, is rife with pleasure. The restaurant's signature popovers, huge muffin-shaped poufs of bread laced with Asiago cheese, tempt you into ruining your appetite before the meal's even be... 45 Ivan Allen Jr. Blvd. |
more...