Dining
Biltong Bar Intown Neighborhoods, Inman Park
South African-inspired cuisine featuring savory pies and traditional meat jerkies. 675 Ponce De Leon Ave. N.E. |
more...
Bishop Avondale Estates, OTP Atlanta
Opening spring 2014, The Bishop is a contemporary neighborhood restaurant and bar located in the historic town of Avondale Estates. The menu features American classics and traditional comfort foods with a twist using all-natural, locally sourced products. With more than 20 years of hospitality exper... 124 N. Avondale Road |
more...
Buford Highway hole in the wall Bismillah Cafe serves up a halal menu of assorted Mediterranean and Indian cuisine from gyros and samosas to biriyani and curry. 4022 Buford Highway |
more...
Bistro New York Chamblee/Doraville, OTP Atlanta
This Korean-owned bistro aims to provide pragmatic eats in large portions for breakfast and lunch. Think cheese-and-egg croissants and fried chicken with collard greens and squash casserole. For dinner, the menu is more upscale with Korean fare such as the seafood pancake — a large round of fluffy e... 4126 Pleasantdale Road |
more...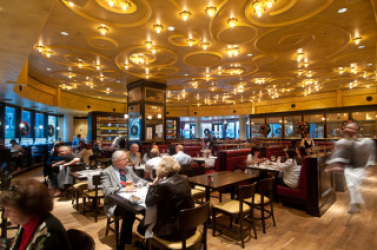 Bistro Niko Intown Neighborhoods, Buckhead
Buckhead Life restaurant group is known for a certain kind of glamour — big, trashy, flashy — and Bistro Niko certainly delivers on that front. At Niko, the best food is the stuff that's simple to execute or can be done ahead of time. Niko hits all the right notes when it comes to Paris-meets-Atlant... 3344 Peachtree Road |
more...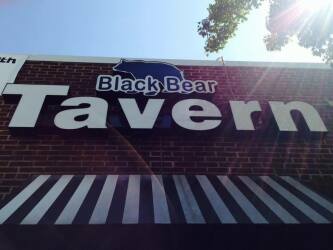 Watering hole with full menu in Brookwood neighborhood of Buckhead. Located across from Piedmont Hospital. 1931 Peachtree Road N.E. |
more...
The first Georgia outpost of this Texas-based chain aims to be a "home away from home." Expect classic America fare, such as eggs Benedict, French toast, and sandwiches, along with Southern items like pimento cheese deviled eggs and burgers, shrimp and grit cakes, and chicken and waffle sandwiches. 5805 Windward Parkway |
more...