2017 Kwanzaa Celebration: Fusion from Africa to Hip-Hop featuring "Girl Why You Dance Like That?"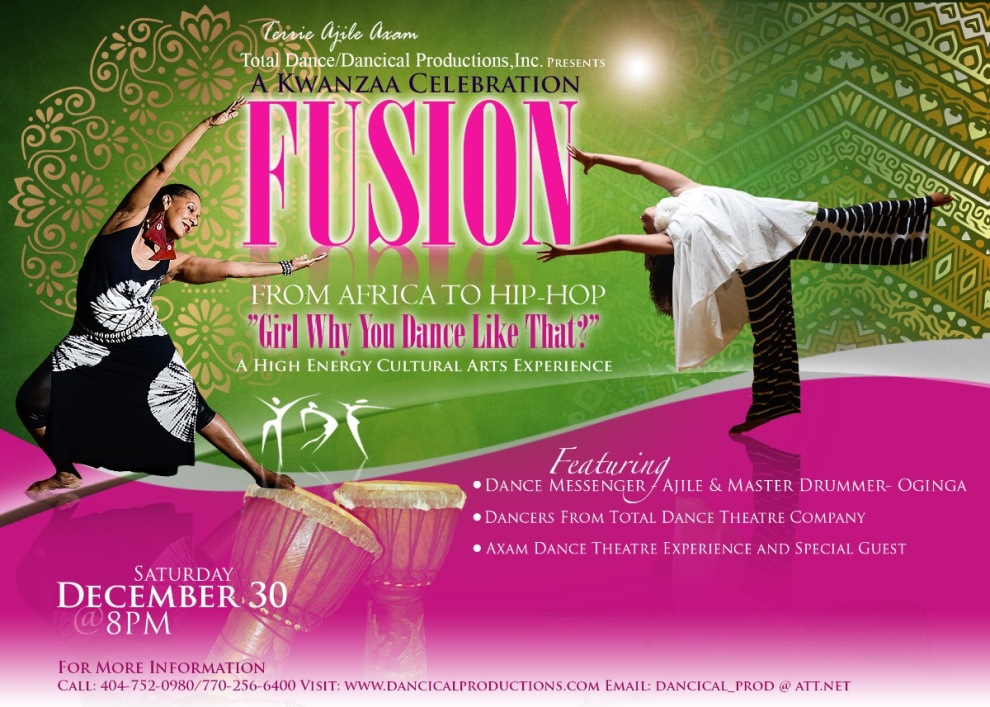 Saturday December 30, 2017 08:00 PM EST
Cost: $10-$25,
USER SUBMITTED
From the venue:
Total Dance/Dancical Productions, Inc. proudly announces its 21st Annual Kwanzaa Celebration featuring Fusion - From Africa to Hip Hop- "Girl Why You Dance Like That?" on Saturday, December 30, 2017 at the Fulton County Southwest Arts Center, located at 915 New Hope Rd., Atlanta, GA 30331 at 8:00pm. The Kwanzaa Village, a marketplace of unique gifts begins at 2:00pm and the youth production featuring "The Third Gift at 3:00pm. The Kwanzaa Ceremony begins at 6:00pm. Both the Village and Ceremony are free and open to the public until 9:00 pm.

FOR TICKETS: www.DANCICALPRODUCTIONS.COM
www.EVENTBRITE.COM
OR YOU MAY CALL (770) 256-6400
TOTAL DANCE/DANCICAL PRODUCTIONS:
3201 MARTIN LUTHER KING, JR. DR.
ATLANTA
More information