USER SUBMITTED
The Laymen Play Dave Matthews Band
Tuesday February 20, 2018 08:00 pm EST
Cost: $10
Atlanta band The Laymen faithfully recreates classic Dave Matthews Band hits from the albums Under The Table And Dreaming and Crash. The Laymen band includes members of Yacht Rock Revue, Kingsize, and Yacht Rock Schooner. Velvet Caviar opens with eclectic original music.
More information
The Other 4 Things To Do Today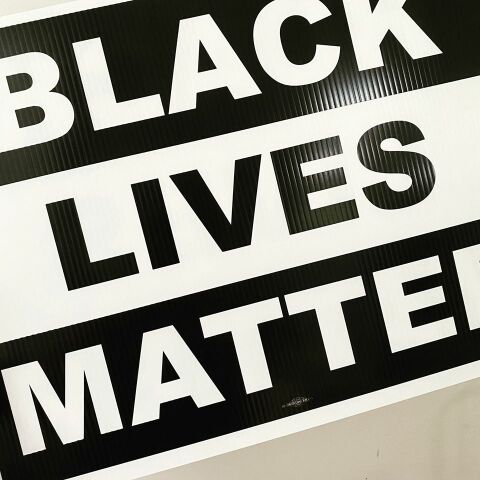 Friday July 3, 2020 02:00 pm EDT
Continue to stand with us in solidarity with our black neighbors, friends, and family! ✊ ✊ ✊ Join us this weekend by picking up your BLM yard sign. $15 CASH ONLY. Proceeds benefit NAACP-Legal Aid, Black Lives Matter, Movement 4 Black Lives, Color of Change, and Fair Fight. [
click here for more
]
Friday July 3, 2020 09:30 pm EDT
Bring a blanket, beach chair, or just your butt and watch live comedy on the lawn. You BYOB, and we'll bring 10 of ATL's best comedians!
Seating begins at 9pm, show at 9:30pm*
[
click here for more
]

Friday July 3, 2020 04:00 pm EDT
Celebrating the 4th might be a tad bit different this year, but none the less must be celebrated!
We will be serving dinner at Steady Hand Beer Co. all night. Throw on your favorite 'MERICA shirt and come grab a drink or two to celebrate with us!
For those sporting their best RED, WHITE and BLUE... [
click here for more
]
Friday July 3, 2020 07:00 pm EDT
Join me every FRIDAY at 7pm EST/4pm PST for Cafe Quarantine on Instagram LIVE. [
click here for more
]
Friday July 3, 2020 08:00 pm EDT
All Queer! All Hilarious! All Welcome! This Friday night, meet Lesbians Love Atlanta in Midtown for a Quarantined Queer AF Comedy Show @8pm, followed by the Lesbian Singles Traffic Light Dance Party, with a Drag Show at 10pm! Miss LaLa Ri makes her much anticipated return to the stage with CoCo Im... [
click here for more
]