USER SUBMITTED
Food-O-Rama O4W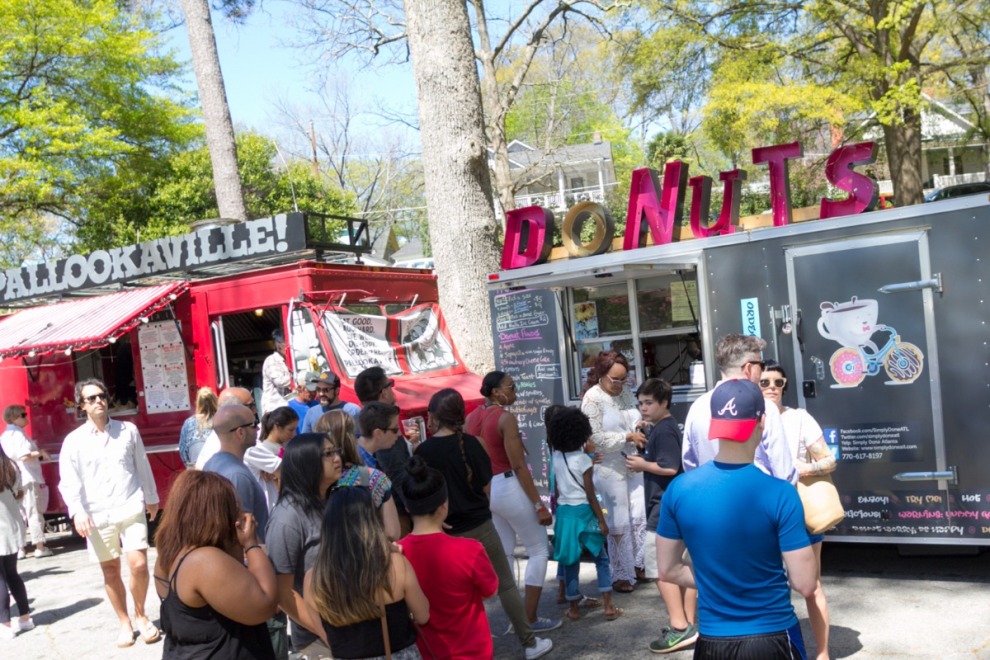 Sunday April 29, 2018 11:00 am EDT
Cost: Free
Atlanta's favorite food truck event is rolling into Old Fourth Ward Park with almost 50 of the best food trucks and vendors from across the Southeast. Food-O-Rama O4W will also feature a live music stage, craft beers and cocktails, a makers' market with artist goods, a kids' zone and more- all for no entry fee.
All ages welcome.
Parking: Street parking is available along North Angier Avenue, Morgan Street, Garden Park Drive, Dallas Street and Rankin Street. Old Fourth Ward Park is located on the Beltline, so you can park near any of the trail's entry points and walk in as well.
More information
No venue found
The Other 4 Things To Do Today
Thursday August 6, 2020 10:00 pm EDT
Follow up to the first Dope A$$ Party I threw at OurBar ATL. If you missed the first one, you need to make sure you're at this next one!
MY PARTIES HAVE BEEN GOING UP! IF YOU MISSED MY PAST PARTIES, MAKE SURE YOU'RE AT THE NEXT DOPE A$$ PARTY! THIS TIME, EVERYBODY GET'S IN FREE ALL NIGHT!
PLEASE M... [
click here for more
]
Thursday August 6, 2020 08:30 pm EDT
Amplify's Summer Streaming Series is a twice-monthly live stream music event featuring performances by a collection of the very best local and regional singers, songwriters, and bands. We'll be broadcasting live on our Facebook page from Waller's Coffee Shop in Decatur every other Thursday this summ... [
click here for more
]
Thursday August 6, 2020 10:00 am EDT
Park Tavern Blood Drive In The Piedmont Room
Now Testing ALL Donations For the COVID-19 Antibodies Give Blood, Save Lives, and Find Out If You Have COVID-19 Antibodies.
Appointments are strongly encouraged to prevent crowding. Please visit redcross.org
Masks and photo ID are required
Social Dist... [
click here for more
]
Thursday August 6, 2020 07:00 pm EDT
This free virtual event is for anyone in the media interested in learning how to recognize tokenization within the media framework, leverage your access and power to act in solidarity with marginalized communities, and take personal responsibility to do better. This conversation will focus on how to... [
click here for more
]
Thursday August 6, 2020 04:00 pm EDT
The 1st Thursday in August always brings about a celebration we at SweetWater look forward to every year - #IPAday
this year we've got a slew of tasty IPA options on tap as well as some features to wet the whistle and keep your taste buds coming back for more
Jalapeno IPA Cask
G13 Hazy IPA with Te... [
click here for more
]