USER SUBMITTED
Par-TEE on the Green at The Optimist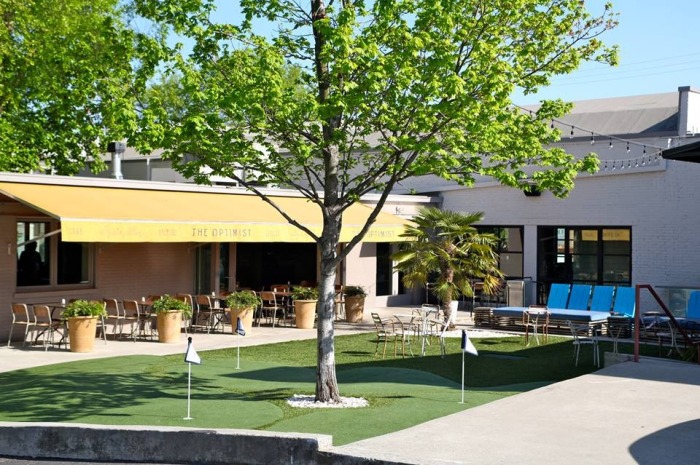 Sunday April 8, 2018 01:00 pm EDT
Cost: $38
Join us at the Optimist on Sunday, April 8, from 1-4 p.m. for a part-TEE on the green. Golf aficionados and seafood lovers alike can come together on the patio (just outside the oyster bar) to enjoy delicious eats, refreshing, specialty drinks (2 per ticket) and the Masters tournament projected on a big screen. Tickets are $38 per person, including tax and gratuity.
Looking to unleash your inner Bubba Watson or Phil Mickelson? You will also have the chance to participate in your own golf competition – taking on our 1-hole putt-putt course for an additional $5 per player (on-site). The top three guests to hit their ball closest to the hole (*rules apply) will win a variety of great prizes, with the top golfer walking away with a dinner for two at the Optimist.
More information
Hours
Monday: 11:30 AM – 2:30 PM, 5:00 – 10:00 PM
Tuesday: 11:30 AM – 2:30 PM, 5:00 – 10:00 PM
Wednesday: 11:30 AM – 2:30 PM, 5:00 – 10:00 PM
Thursday: 11:30 AM – 2:30 PM, 5:00 – 10:00 PM
Friday: 11:30 AM – 2:30 PM, 5:00 – 11:00 PM
Saturday: 5:00 – 11:00 PM
Sunday: 5:00 – 10:00 PM

The Other 4 Things To Do Today
Friday April 19, 2019 09:00 pm EDT
If Michael Benjamin Lerner has given us nothing more than an opportunity to nudge the word
"effluxion" into the common vernacular, it is still a crowning cultural achievement. To truly appreciate this minor linguistic marvel, you need to say the word out loud—do this right now,
wherever you are; it'... [
click here for more
]
Friday April 19, 2019 07:00 pm EDT
Album 88's Annual Concert: WRAS Fest!
Yukons, Twins, Grip, BKGD, Pinkest, Jamee Cornelia, and Flwr Chyld 7:30PM | $7 Students | $10 GA Cash at the door or ahead of time online On Sale Now!
[
click here for more
]
Friday April 19, 2019 03:00 pm EDT
Categories: Nature Hike Join National Park Service Naturalist Jerry Hightower for a wonderful spring loop hike through oak, hickory, and beech forests and Rhododendron/Mountain Laurel thickets along the ridges above Bull Sluice Lake. This is an excellent area for viewing wildlife. We will meander th... [
click here for more
]
USER SUBMITTED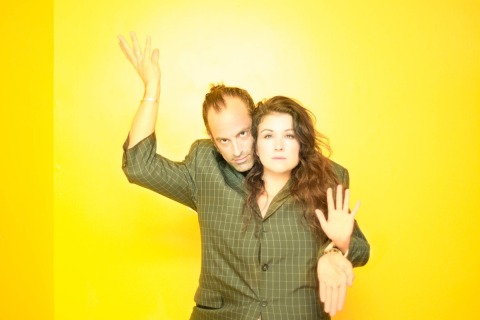 Friday April 19, 2019 08:30 pm EDT
Join local husband-and-wife duo Heart Hunters - voted Best Folk Band of 2018 by Creative Loafing! - and their friends The Moonshine and The Ain't Sisters for a night of great music and friendship. [
click here for more
]
USER SUBMITTED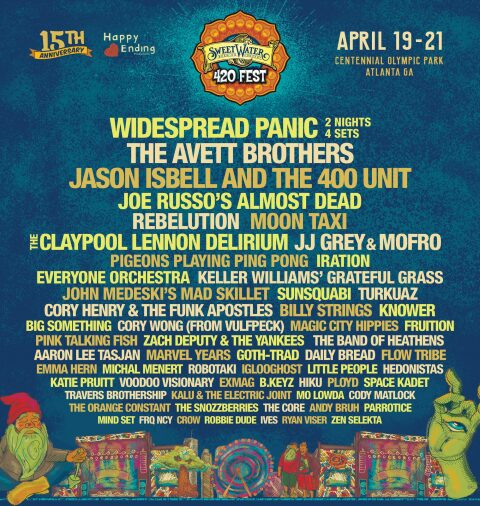 Friday April 19, 2019 12:00 pm EDT
Featuring:
Orange Constant
Fifteen years strong and one of Atlanta's most eclectic Earth Day celebrations, SweetWater 420 Fest features live music, earth-friendly activities, stand-up comedy, food trucks, SweetWater brews, an artist market, and more. After nearly a decade of playing host to thousands of boozy merry-goers and ... [
click here for more
]