USER SUBMITTED
Southern Art's Mother's Day Brunch
Sunday May 13, 2018 10:30 am EDT
Cost: $95 per adult, $45 per child
Categories: Mother's Day<br><br>Indulge mom with Southern hospitality at Southern Art's annual Mother's Day Brunch on Sunday, May 13. From 10:30 a.m. to 3:30 p.m., relish in a delicious lineup of brunch offerings, including stations ranging from Belgian waffle and omelets, to carved meats, Southern Art classics and kid-focused cuisines. The afternoon will also offer a live petting zoo and an interactive card and flower bouquet-making station for children to shower mom with their own special gift. The brunch is $95 for adults, $45 for children over six years of age and children under six are complimentary. For reservations, call 404.946.9070.
More information
The Other 4 Things To Do Today
Wednesday May 22, 2019 07:00 pm EDT
Join Dream Warriors Foundation at Hotel Clermont from 7 to 9 p.m. on Tuesday, May 22, for bubbles and bingo on the rooftop! This unique networking experience will include DWF-specific and regular games of bingo for the chance to win exciting prizes - including a grand prize two-night staycation at H... [
click here for more
]
USER SUBMITTED
Wednesday May 22, 2019 07:00 pm EDT
Atlanta Room
Haunted cabaret Atlanta rock and roll. Melodies for the morally insolvent. Jay Gatsby died, we played his funeral.
[
click here for more
]
Wednesday May 22, 2019 09:00 pm EDT
Olden Yolk is the project led by songwriters Shane Butler and Caity Shaffer. Their 2018 self-titled LP enveloped listeners in a sound uniquely of-the-moment yet simultaneously time-tested, oscillating between art rock tendencies and delicate, yet angular ballads. The project was initially conceived ... [
click here for more
]
Wednesday May 22, 2019 09:00 pm EDT
Tacocat is an American indie punk rock quartet from Seattle, Washington, founded in 2007 and consisting of Emily Nokes, Bree McKenna, Lelah Maupin, and Eric Randall. They gained popularity in 2014 following the release of their second album NVM, engineered by Conrad Uno. [
click here for more
]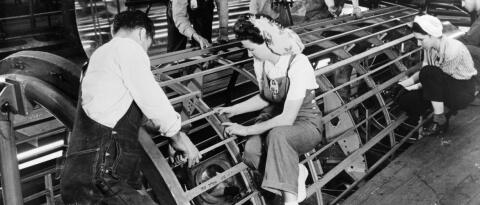 Wednesday May 22, 2019 07:00 pm EDT
The Atlanta History Center and World War II Foundation host a special evening to honor the courage displayed on June 6, 1944 to liberate German-occupied France (and later Europe) from Nazi control. Author Rick Atkinson, a Pulitzer Prize winner in history and journalism, will be interviewed about D... [
click here for more
]