USER SUBMITTED
The Sixth Annual Old Fourth Ward Arts Festival
Saturday May 26, 2018 10:00 am EDT
Cost: Free
Join the Atlanta Foundation for Public Spaces as they celebrate the sixth  annual Old Fourth Ward Arts Festival on Saturday, May 26 and Sunday, May 27, 2018. The two-day festival will once again be held  in Atlanta's picturesque Historic Fourth Ward Park that is  conveniently located along the bustling Atlanta BeltLine Eastside Trail. Festival goers are invited to explore painting, photography, ceramics, glass, jewelry,  woodwork and  handcrafted items. The festival also features live music in the amphitheater, local food vendors, drinks, a children's area, art demonstrations, games, and much more. The event is free to  attend, open to all ages and dogs are welcome. For more information, visit 
www.oldfourthwardparkartsfestival.com
or
www.affps.com.
More information
The Other 4 Things To Do Today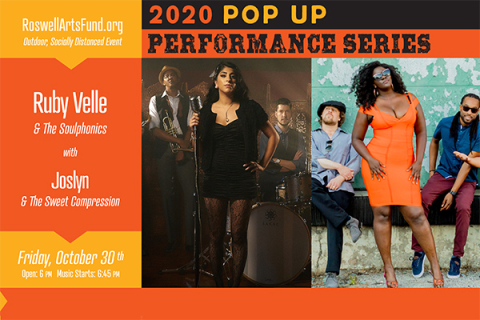 Friday October 30, 2020 06:45 pm EDT
Featuring:
Ruby Velle & The Soulphonics
Deep, raw funk. Stax-style Southern soul. Uplifting Motown-channeling anthems. Atlanta's Ruby Velle and the Soulphonics are the heirs to the thrones of the old-school masters. But they're much more than just a group of revivalists trying to create a period piece. Powerhouse singer Velle and her ba... [
click here for more
]
Friday October 30, 2020 06:00 pm EDT
October 30, 6pm: Facebook Live from Little 5 Venmo Raffle 
Go to: VENMO.com/LittleFivePoints-Halloween, 
Type RAFFLE in the "what's it for" section. 
$5 a TICKET.  Over $1500 worth of prizes and gift certificates.
Go to l5phalloween.com or our Facebook page at https://www.facebook.com/L5PHal... [
click here for more
]
Friday October 30, 2020 07:00 pm EDT
Out On Film hosts a program of Halloween Horror Shorts Oct 30 and 31. Included in the program are seven scary short films - "Tonight It's You" - . CJ ventures out for a late night hook up when things take a dark turn, leading him into something much more sinister than he could ever imagine."Cleanse"... [
click here for more
]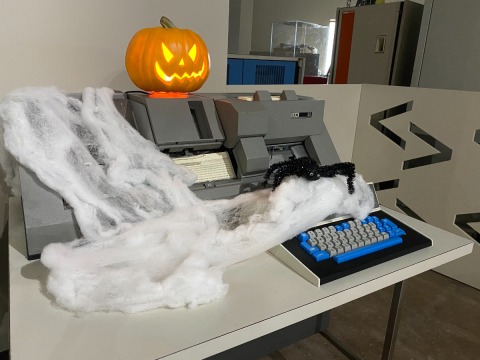 Friday October 30, 2020 12:00 pm EDT
Categories: Things to Do
Halloween at CMoA October 30 - 31
It's Always a Treat to Visit CMoA
Halloween is going to be different this year and we invite visitors to CMoA to come explore the museum dressed as your favorite techie, device, game character or any other fun costume. Families can partici... [
click here for more
]
Friday October 30, 2020 08:00 pm EDT
Categories: 5 Things to Do, Music Menu, Community Events "Peaceful Performances for the Pandemic" is a two-part virtual performance series featuring R&B Soul singer and songwriter Somalia, performing live from The Movement Lab. The first show is dedicated to frontline workers and will be str... [
click here for more
]