USER SUBMITTED
Atlanta Jazz Festival - May 26, 2018
Saturday May 26, 2018 12:30 pm EDT
Cost: Free
The Atlanta Jazz Festival, one of the largest free jazz festivals in the country, will be held in Piedmont Park Memorial Day weekend, Saturday, May 26 - Sunday, May 27. The 41st annual Atlanta Jazz Festival will showcase a variety of jazz acts, from Dianne Reeves to Jon Batiste with The Dap-Kings, and will include, for the first time in the event's history, a special lineup of all-female jazz headliners on Saturday.

Along with the Festival on Memorial Day Weekend, the City of Atlanta's Mayor's Office of Cultural Affairs will host 31 Days of Jazz events throughout Metro Atlanta beginning on May 1. Most of the events are free and will occur all over Metro Atlanta, including at various MARTA stations and Hartsfield-Jackson Atlanta International Airport. 
More information
The Other 4 Things To Do Today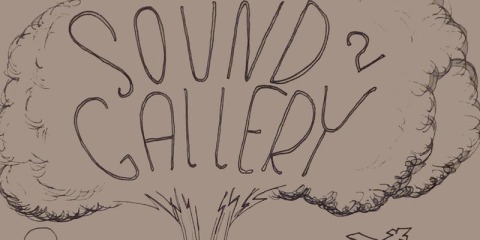 Wednesday June 19, 2019 06:00 pm EDT
Different listening stations with unreleased music from BAST, Challenger Deep, Satyr, Spurge, Gas Hound and more.  [
click here for more
]
Wednesday June 19, 2019 08:00 pm EDT
Two exquisite masterpieces from Brian Friel, based on works by Anton Chekhov. 
The Bear: a comedy about how opposites attract, and how attractive your opposite can be!  The Yalta Game: a tale of passion and forbidden romance that will leave you meditating on the nature of love.
[
click here for more
]
Wednesday June 19, 2019 07:00 pm EDT
Come to a welcoming reception and panel discussion exploring Dr. King's legacy and relationship with the media. [
click here for more
]
Wednesday June 19, 2019 12:00 pm EDT
At just 22 years old, Atlanta vocalist, multi-instrumentalist and producer Sequoyah Murray has already established himself as a singular voice in the Atlanta music scene. Murray began writing and recording music when he was just 15. After a handful of self-released tapes, he attracted the attention ... [
click here for more
]
USER SUBMITTED

Jimmie Vaughan
Wednesday June 19, 2019 06:00 pm EDT
Jimmie Vaughan is far more than just one of the greatest and most respected guitarists in the world of popular music. As Guitar Player magazine notes, "He is a virtual deity--a living legend." After all, Vaughan provides a vital link between contemporary music and its proud heritage, as well as bein... [
click here for more
]
CL RECOMMENDS