CL RECOMMENDS
Max Richter with the ACME Ensemble
Friday September 28, 2018 08:00 pm EDT
Cost: Price varies
From Emory Arts: "Inspired equally by the Beatles and Bach, punk rock and ambient electronica, composer and musician Max Richter defies definition. His work encompasses concert music, opera, ballet, and multiple film and theatre scores. He is joined by the American Contemporary Music Ensemble (ACME), a group dedicated to performing new music across genres. Together they will perform music from Richter's album Infra and his score for HBO's 'The Leftovers.'" Season subscriptions on sale now. Single tickets available August 1, 2018.
More information
The Other 4 Things To Do Today
Wednesday October 23, 2019 08:00 pm EDT
Sabrina Claudio has been garnering much attention from fans and critics alike since she independently unveiled her debut EP Confidently Lost in 2016 on Soundcloud. In under six months, she quietly amassed over 3 million cumulative plays. The EP was eventually released commercially and shot to No. 3 ... [
click here for more
]
Wednesday October 23, 2019 06:00 pm EDT
Come out and listen as authors Ron Smith and Mary O. Boyle discuss their book Prohibition in Atlanta: Temperence, Tiger Kings & White Lightning.
Explore the history of Atlanta during Prohibition and why it was deemed the wettest city in the South during the 1920s. 
[
click here for more
]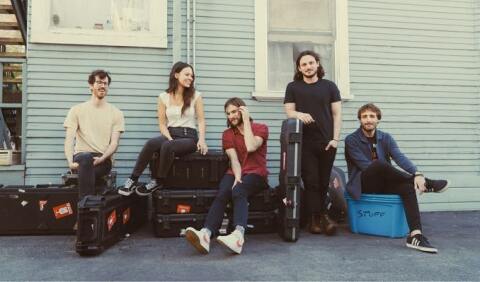 Wednesday October 23, 2019 07:00 pm EDT
These dreams are more than paper things," sings Matt Quinn on Mt. Joy's infectious folk-rocker "Astrovan," a warm, yearning bit of road-trip philosophy that posits the existence of a Deadhead Jesus cruising the dusty highways of the countryside, nursing a roach on his way to only He knows where. It'... [
click here for more
]
Wednesday October 23, 2019 07:00 pm EDT
Sleater-Kinney's The Center Won't Hold is the first new album from the celebrated band since their 2015 album, No Cities To Love, available August 16 on Mom + Pop. After years of legendary collaboration, rock'n'roll giants Carrie Brownstein (guitar/vocals) and Corin Tucker (guitar/vocals) sound bigg... [
click here for more
]
Wednesday October 23, 2019 07:00 pm EDT
Marcia Wood Gallery is delighted to present "Dreams River" by Marcus Kenney. This is Kenney's seventh solo exhibition with the gallery since 2004. Kenney's exciting new assemblage sculptures continue to incorporate his signature weathered found objects evoking storied histories. The recent inclusion... [
click here for more
]