USER SUBMITTED
Color ATL + Meet the Artists - May 31, 2018
Thursday May 31, 2018 06:00 pm EDT
Cost: Free

ColorATL, Atlanta's adult coloring book, combines the power of creative activity with the thriving art culture of Atlanta to benefit those in difficult circumstances. Not only does ColorATL offer a deeper, more interactive look into Atlanta's artists, but they believe creative activity has the ability to decrease stress, anxiety, and despair - and cultivate peace, joy, and hope. ColorATL strives to unify our city through creativity by workshops, events, and through our 1:1 model - for every book sold, one is given to a person facing hardship at local partnering organizations. William Massey, Amber Guinn, and Connor Dwyer began organizing this project in Spring of 2016 and released ColorATL Volume 1 in October.
More information
Hours
Monday: Closed
Tuesday: 11:00 AM – 5:00 PM
Wednesday: 11:00 AM – 5:00 PM
Thursday: 11:00 AM – 8:00 PM
Friday: 11:00 AM – 5:00 PM
Saturday: 11:00 AM – 5:00 PM
Sunday: 12:00 – 4:00 PM

The Other 4 Things To Do Today
Thursday November 21, 2019 08:00 pm EST
The Avett Brothers return to the Fox for 2 nights on Thurs., Nov. 21 and Fri., Nov. 22!  [
click here for more
]
Thursday November 21, 2019 07:00 pm EST
Metal trio mixing grunge, blues, doom, and sludge. Atlanta based and oftentimes shitfaced. [
click here for more
]
Thursday November 21, 2019 06:00 pm EST
For HOMESAFE, progression begins with a nod to the past. On One, their debut LP for Pure Noise Records, the band dug deep into their '90s rock influences, marrying high-octane guitar riffs with buoyant choruses and threadbare attitude that demands listeners' attention.
The result is an album t... [
click here for more
]
Thursday November 21, 2019 06:00 pm EST
Frohe Feiertage! The city's first and largest Christmas festival is making its return to Centennial Olympic Park, so bring your friends and family for some holiday cheer. Eat and drink authentic German food and beverages to ring in the festive season. This event, presented by the German American Cul... [
click here for more
]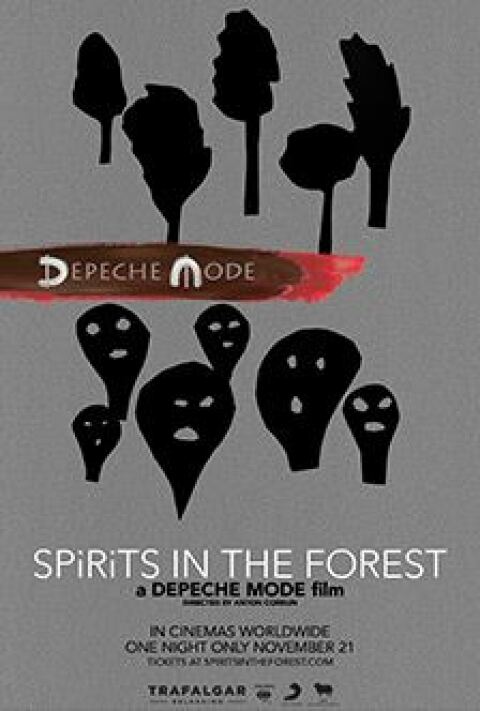 Thursday November 21, 2019 07:00 pm EST
an't get enough of Depeche Mode? Don't miss this new and visually-striking film that takes a dive into the lives of six Depeche Mode fans and depicts how the band influences countless people, creates bonds, and builds communities. Directed by award-winning filmmaker and longtime artistic collaborato... [
click here for more
]