CL RECOMMENDS
USER SUBMITTED
Dunwoody's Annual Butterfly Festival
Saturday August 11, 2018 10:00 am EDT
Cost: Free-$10
From the venue:
The annual Butterfly Festival in late summer is a family favorite in Dunwoody, GA. During the Butterfly Festival, three tents are set up at the Dunwoody Nature Center and filled with gorgeous free-roaming butterflies for families to venture inside and explore, first receiving instructions to ensure the safety of the friendly insects. The festival also includes a Birds of Prey show, a showcase of reptiles and other live animal encounters. Educational booths, arts and craft activities, and live music complete the festival for adults and children to enjoy. Participate in a nature scavenger hunt and find hidden treasures within Dunwoody Park, enjoy getting your face painted like a butterfly, and other entertainment all day long. On-site concessions will ensure you stay well-fed and the festival's signature "larval lemonade," along with other ice-cold treats, will keep everyone happy and cool during the day. More information
The Other 4 Things To Do Today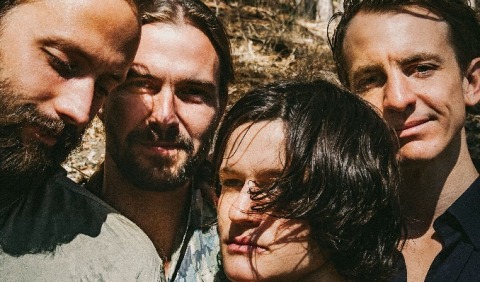 Tuesday September 21, 2021 08:00 pm EDT
30 miles west of El Paso, surrounded by 3,000 acres of pecan orchards and only a stone's throw from the Mexican border, the band Big Thief (a.k.a. Adrianne Lenker, Buck Meek, Max Oleartchik, and James Krivchenia) set up their instruments as close together as possible to capture their most important ... [
click here for more
]
Tuesday September 21, 2021 06:30 pm EDT
Tuesday September 21, 2021 08:00 pm EDT
Tuesday September 21, 2021 08:00 pm EDT
A FilmSlam is what happens when a diverse group of artists comes together to have a blast sharing their most impressive comedic videos. Be there to laugh, meet some cool people, and see who will take home prizes. Our panel of judges will select winners in a variety of categories in effort to recogni... [
click here for more
]
USER SUBMITTED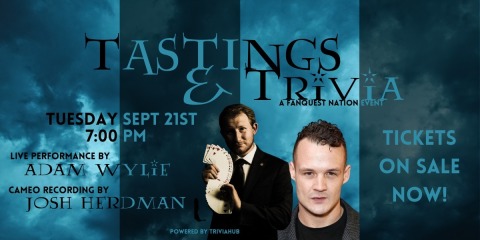 Tuesday September 21, 2021 07:00 am EDT
Categories: BAR TRIVIA
Trivia lovers unite this is not your average trivia game night!
The Hogwarts Express has arrived! Head over to Platform 9 ¾ and join us for Harry Potter themed virtual trivia, grab your Butterbeer & join us for a LIVE MAGIC SHOW from professional Actor/Magician ADAM WYLIE and ... [
click here for more
]
USER SUBMITTED