CL RECOMMENDS
Dream Big Atlanta
Tuesday July 17, 2018 07:00 pm EDT
Cost: $45
Hey now, you're an all star, get your game on, go change? That's right, Smash Mouth of "All Star" fame joins The Arby's Foundation, an independent charitable arm of Arby?s, to support youth-focused initiatives such as combating childhood hunger, youth development, and accessibility to education and career opportunities. With support from Atlanta singer-songwriter Alex Guthrie, Smash Mouth will be cranking out the hits to inspire local action and advocacy for the city's most vulnerable populations.
More information
The Other 4 Things To Do Today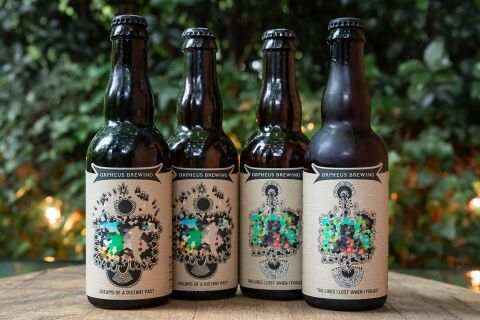 Sunday May 24, 2020 01:00 pm EDT
We're kicking off our Year Six celebration a little differently this year - but we still plan to release plenty of brand new beer we think you're going to love. This year, instead of releasing all of our anniversary beer over Memorial Day Weekend, we will instead be releasing two new beers weekly ... [
click here for more
]
Sunday May 24, 2020 09:00 pm EDT
It's the Live Stream Concert that Everyone is Talking About! Catch The Buckhead Boyz Memorial Day Weekend performing LIVE.
It's the Live Stream Concert that Everyone is Talking About! Catch The Buckhead Boyz Memorial Day Weekend performing LIVE on all their Virtual Platforms
It's the Rooftop Con... [
click here for more
]
Sunday May 24, 2020 09:00 pm EDT
A multi-faceted recording artist and songwriter, Kathleen Bertrand is a native Atlantan, whose soulful performances have graced two Olympic Games, two presidents, and countless appearances at jazz festivals worldwide. Bertrand's fan base spans the United States as well as Europe, Japan, Brazil, Au... [
click here for more
]
Sunday May 24, 2020 12:00 pm EDT
While 2020 has been a year of significant change, one thing we did not want to change was bringing you awesome panels and events and much more fun on Memorial Day Weekend! MomoCon goes virtual with MomoConline, May 21st – 24th! During the 4 days we will be featuring livestreamed panels and events on... [
click here for more
]
Sunday May 24, 2020 07:00 pm EDT