CL RECOMMENDS
Best of Atlanta - July 20, 2018
Friday July 20, 2018 08:00 pm EDT
Cost: $22-$30
The 'Best of Atlanta Comedy Showcase' features 10 comedians each doing their best 10 minutes of material! The comedians are a mix of touring professionals, and ATL's brightest up and comers. Celebrity drop-ins are also frequent; Ron White, Chris Tucker, Iliza Shlesinger, Clayton English, Jarrod Harris and more have all made an appearance! New comics every week. Still not convinced? Fine. According to the Humor Research Lab at the University of Colorado Atlanta's comedy scene is ranked 3rd Best in the Country, beating out both LA and New York! That's just science. 7 of the final 30 comedians who appeared on NBC's Last Comic Standing Season 9 (2015) are from Atlanta! The prestigious Montreal Just For Laughs Comedy Festival featured four Atlanta Comedians in 2015, and the 2015 Laughing Skull Festival winner and runner up both hail from Atlanta! Creative Loafing calls the Laughing Skull, "Atlanta's best full-time option for seeing stand up..." CBS Atlanta refers to the Skull as being, "Notoriously known as Atlanta's best comedy club," AND INsite Magazine continues to rank the Laughing Skull Lounge Atlanta's Best Comedy Club in the city! Come see one of Atlanta's most popular stand up comedy shows at THE BEST venue for comedy in Atlanta (not even our words)! ... And if you don't like comic on stage, don't worry, they're almost done!
More information
Hours
Monday: Closed
Tuesday: 7:30 – 11:00 PM
Wednesday: 7:30 – 11:00 PM
Thursday: 7:30 PM – 12:00 AM
Friday: 7:30 PM – 12:00 AM
Saturday: 7:30 PM – 12:00 AM
Sunday: 6:30 – 10:00 PM

The Other 4 Things To Do Today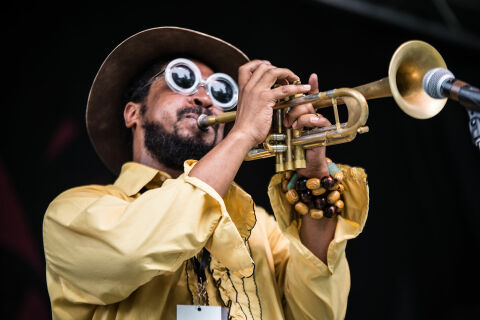 Atlanta Jazz Festival 2019 – Sunday May 26th
Sunday May 26, 2019 12:00 pm EDT
Featuring:
Rhonda Thomas
The Royal Krunk Jazz Orkestra
Milkshake Mayfield
Gary Motley
Alex Lattimore
The Atlanta Jazz Festival celebrates its 42nd anniversary with 31 Days of Jazz, featuring established and up-and-coming acts, culminating on Memorial Day weekend with two full days of performances in Piedmont Park. This year's lineup brings an adventurous mix of artists to the stage including compos... [
click here for more
]
CL RECOMMENDS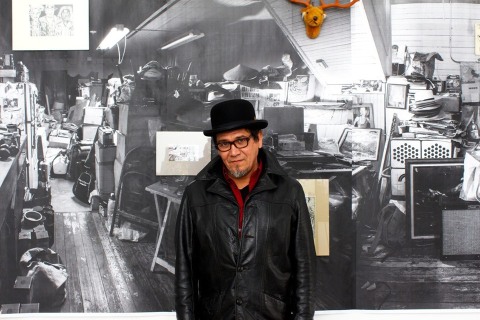 Joe Baiza & Jason Kahn, Sataras Quartet, Alec Livaditis
Sunday May 26, 2019 08:30 pm EDT
Bakery
Cost: $7-$10 (suggested donation)
Joe Baiza (Saccharine Trust, Universal Congress Of, Firehose, Minutemen, October Faction, Mecolodiacs) and Jason Kahn join forces for a night of improvisation. Sataraš Quartet and Alec Livaditis also perform.
[
click here for more
]
CL RECOMMENDS
Sunday May 26, 2019 08:30 am EDT
Immerse yourself in all things anime! Momocon is one of the fastest growing conventions in the country, and features an impressive showcase of animation, comics, video games, and tabletop games for fans of all ages. Come to the four-day event dressed as your favorite character, or kick back and enjo... [
click here for more
]
Sunday May 26, 2019 11:00 am EDT
Celebrating the life and art of Georgia-raised folk artist and Baptist minister Howard Finster, Finster Fest returns to the artist's own sculpture haven, Paradise Garden, in rural Summerville, Georgia. Finster, a visionary in the realms of folk, outsider, and naïve art, is perhaps best known for cre... [
click here for more
]
Sunday May 26, 2019 08:00 pm EDT
Styx is an American rock band from Chicago that formed in 1972 and became famous for its albums released in the late 1970s and early 1980s. [
click here for more
]