CL RECOMMENDS
USER SUBMITTED
The Early Show ATL
Friday July 6, 2018 09:00 pm EDT
Cost: $5-$10
The Early Show ATL is a diverse artist showcase for the true art lover, creative professional and all those who enjoy a good Friday vibe. We take pride in developing a strong platform that has provided a stage for over 600 independent artists since its inception. The Early Show has built a community and networking pool of creative minds. Curated by Vici Royal of Vici Royal LLC, each show brings a certain charismatic energy that can only be described as "The Early Show experience." Join our host Bri Feel, DJ D and house band, Automajic, for the perfect Friday night pre-game.
Follow us on IG @thearlyshow for everything Early Show.
tesatl
More information
The Other 4 Things To Do Today
Thursday November 21, 2019 08:00 pm EST
The Avett Brothers return to the Fox for 2 nights on Thurs., Nov. 21 and Fri., Nov. 22!  [
click here for more
]
Thursday November 21, 2019 06:00 pm EST
Frohe Feiertage! The city's first and largest Christmas festival is making its return to Centennial Olympic Park, so bring your friends and family for some holiday cheer. Eat and drink authentic German food and beverages to ring in the festive season. This event, presented by the German American Cul... [
click here for more
]
Thursday November 21, 2019 07:00 pm EST
Metal trio mixing grunge, blues, doom, and sludge. Atlanta based and oftentimes shitfaced. [
click here for more
]
Thursday November 21, 2019 06:00 pm EST
For HOMESAFE, progression begins with a nod to the past. On One, their debut LP for Pure Noise Records, the band dug deep into their '90s rock influences, marrying high-octane guitar riffs with buoyant choruses and threadbare attitude that demands listeners' attention.
The result is an album t... [
click here for more
]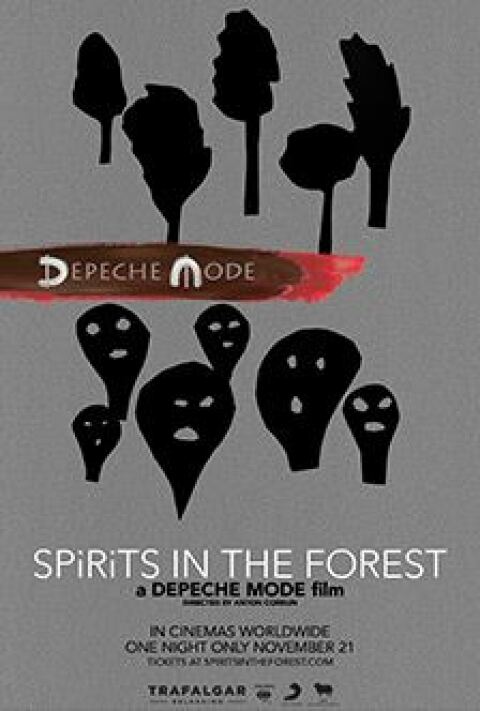 Thursday November 21, 2019 07:00 pm EST
an't get enough of Depeche Mode? Don't miss this new and visually-striking film that takes a dive into the lives of six Depeche Mode fans and depicts how the band influences countless people, creates bonds, and builds communities. Directed by award-winning filmmaker and longtime artistic collaborato... [
click here for more
]