CL RECOMMENDS
Anders Walker | The Burning House: Jim Crow and the Making of Modern America
Monday July 30, 2018 07:00 pm EDT
Cost: Free
A startling and gripping reexamination of the Jim Crow era, as seen through the eyes of some of the most important American writers. In this dramatic reexamination of the Jim Crow South, Anders Walker demonstrates that racial segregation fostered not simply terror and violence, but also diversity, one of our most celebrated ideals. He investigates how prominent intellectuals like Robert Penn Warren, James Baldwin, Eudora Welty, Ralph Ellison, Flannery O'Connor, and Zora Neale Hurston found pluralism in Jim Crow, a legal system that created two worlds, each with its own institutions, traditions, even cultures. The intellectuals discussed in this book all agreed that black culture was resilient, creative, and profound, brutally honest in its assessment of American history. By contrast, James Baldwin likened white culture to a "burning house," a frightening place that endorsed racism and violence to maintain dominance. Why should black Americans exchange their experience for that? Southern whites, meanwhile, saw themselves preserving a rich cultural landscape against the onslaught of mass culture and federal power, a project carried to the highest levels of American law by Supreme Court justice and Virginia native Lewis F. Powell, Jr. Anders Walker shows how a generation of scholars and judges has misinterpreted Powell's definition of diversity in the landmark case Regents v. Bakke, forgetting its Southern origins and weakening it in the process. By resituating the decision in the context of Southern intellectual history, Walker places diversity on a new footing, independent of affirmative action but also free from the constraints currently placed on it by the Supreme Court. With great clarity and insight, he offers a new lens through which to understand the history of civil rights in the United States.
More information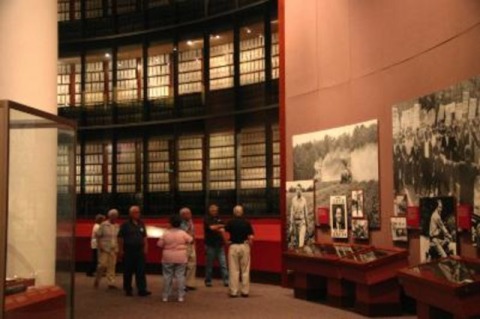 Hours
Monday: 9:00 AM – 4:45 PM
Tuesday: 9:00 AM – 4:45 PM
Wednesday: 9:00 AM – 4:45 PM
Thursday: 9:00 AM – 4:45 PM
Friday: 9:00 AM – 4:45 PM
Saturday: 9:00 AM – 4:45 PM
Sunday: 12:00 – 4:45 PM

The Other 4 Things To Do Today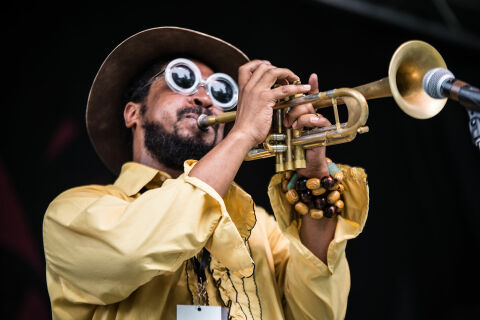 Atlanta Jazz Festival 2019 – Sunday May 26th
Sunday May 26, 2019 12:00 pm EDT
Featuring:
Rhonda Thomas
The Royal Krunk Jazz Orkestra
Milkshake Mayfield
Gary Motley
Alex Lattimore
The Atlanta Jazz Festival celebrates its 42nd anniversary with 31 Days of Jazz, featuring established and up-and-coming acts, culminating on Memorial Day weekend with two full days of performances in Piedmont Park. This year's lineup brings an adventurous mix of artists to the stage including compos... [
click here for more
]
CL RECOMMENDS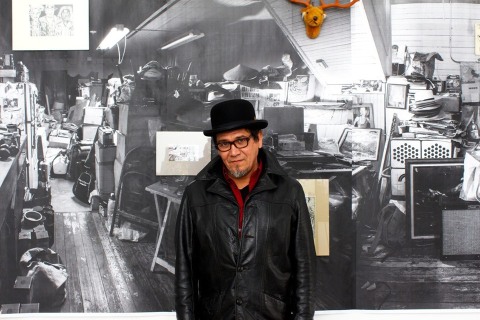 Joe Baiza & Jason Kahn, Sataras Quartet, Alec Livaditis
Sunday May 26, 2019 08:30 pm EDT
Bakery
Cost: $7-$10 (suggested donation)
Joe Baiza (Saccharine Trust, Universal Congress Of, Firehose, Minutemen, October Faction, Mecolodiacs) and Jason Kahn join forces for a night of improvisation. Sataraš Quartet and Alec Livaditis also perform.
[
click here for more
]
CL RECOMMENDS
Sunday May 26, 2019 08:30 am EDT
Immerse yourself in all things anime! Momocon is one of the fastest growing conventions in the country, and features an impressive showcase of animation, comics, video games, and tabletop games for fans of all ages. Come to the four-day event dressed as your favorite character, or kick back and enjo... [
click here for more
]
Sunday May 26, 2019 11:00 am EDT
Celebrating the life and art of Georgia-raised folk artist and Baptist minister Howard Finster, Finster Fest returns to the artist's own sculpture haven, Paradise Garden, in rural Summerville, Georgia. Finster, a visionary in the realms of folk, outsider, and naïve art, is perhaps best known for cre... [
click here for more
]
Sunday May 26, 2019 08:00 pm EDT
Styx is an American rock band from Chicago that formed in 1972 and became famous for its albums released in the late 1970s and early 1980s. [
click here for more
]