CL RECOMMENDS
Vanessa Siddle Walker | Lost Education of Horace Tate
Tuesday July 31, 2018 07:00 pm EDT
Cost: Free
In the epic tradition of Eyes on the Prize and with the cultural significance of John Lewis's Marchtrilogy, an ambitious and harrowing account of the devoted black educators who battled southern school segregation and inequality. For two years an aging Dr. Horace Tate—a former teacher, principal, and state senator—told Emory University professor Vanessa Siddle Walker about his clandestine travels on unpaved roads under the cover of night, meeting with other educators and with Dr. King, Georgia politicians, and even U.S. presidents. Sometimes he and Walker spoke by phone, sometimes in his office, sometimes in his home; always Tate shared fascinating stories of the times leading up to and following Brown v. Board of Education. Dramatically, on his deathbed, he asked Walker to return to his office in Atlanta, in a building that was once the headquarters of another kind of southern strategy, one driven by integrity and equality. Just days after Dr. Tate's passing in 2002, Walker honored his wish. Up a dusty, rickety staircase, locked in a concealed attic, she found the collection: a massive archive documenting the underground actors and covert strategies behind the most significant era of the fight for educational justice. Thus began Walker's sixteen-year project to uncover the network of educators behind countless battles—in courtrooms, schools, and communities—for the education of black children. Until now, the courageous story of how black Americans in the South won so much and subsequently fell so far has been incomplete. The Lost Education of Horace Tate is a monumental work that offers fresh insight into the southern struggle for human rights, revealing little-known accounts of leaders such as W.E.B. Du Bois and James Weldon Johnson, as well as hidden provocateurs like Horace Tate. 
More information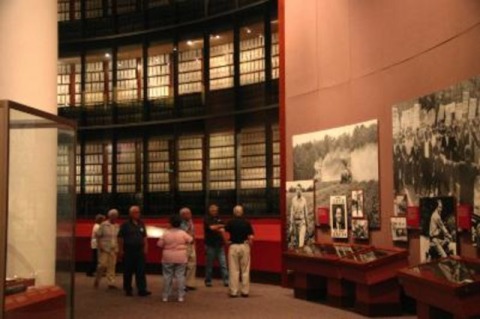 Hours
Monday: 9:00 AM – 4:45 PM
Tuesday: 9:00 AM – 4:45 PM
Wednesday: 9:00 AM – 4:45 PM
Thursday: 9:00 AM – 4:45 PM
Friday: 9:00 AM – 4:45 PM
Saturday: 9:00 AM – 4:45 PM
Sunday: 12:00 – 4:45 PM

The Other 4 Things To Do Today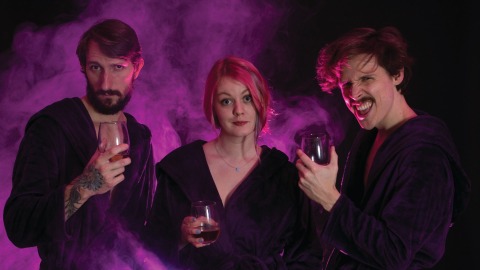 Irrelevant Music Festival: Night 3
Friday July 19, 2019 07:00 pm EDT
The bottom line for the Irrelevant Music Festival has always been about showcasing Atlanta's indie rock talent. Since the fest first arrived in 2016, founder and Irrelevant Music promoter Kyle Swick has modeled the festival after likeminded musical gatherings such as Cropped Out in Louisville, and N... [
click here for more
]
CL RECOMMENDS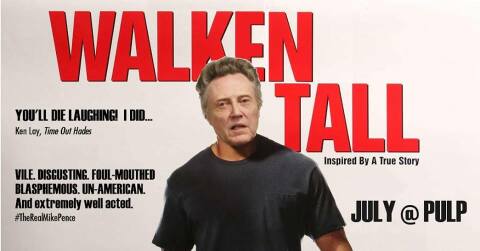 Friday July 19, 2019 08:00 pm EDT
PULP is putting a twist on this tribute. Christopher Walken's career has spanned over 60 years with classics such as Pulp Fiction, The Deerhunter, and True Romance. But you're not going to see any of these films. This is a live show featuring The Doppleganger Theatre Company doing their best Walken ... [
click here for more
]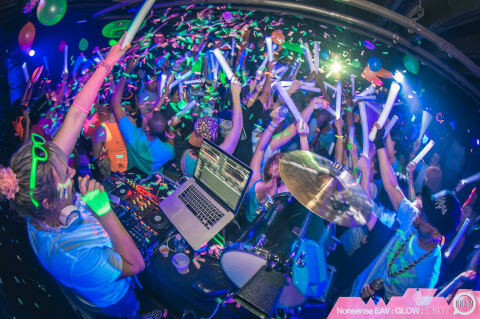 Friday July 19, 2019 11:00 pm EDT
Nonsense parties make The Move for many reasons. Here are a few. When a flyer says, "Kimber is the DJ," know they're talking about the winner of CL's Best of Atlanta 2018's BEST DJ. But she doesn't just bring the tunes, she provides all the flare you need — in case you forget to dress up or bring yo... [
click here for more
]
Friday July 19, 2019 06:30 pm EDT
Join us at the V for an acoustic tribute to Wilco, performed by The Coonhounds.
TICKETING & RESERVATION INFO:
Tickets are not available for FREE shows. For seating at a FREE show, please make reservations for the appropriate time at www.venkmans.com (RESERVE)
[
click here for more
]
USER SUBMITTED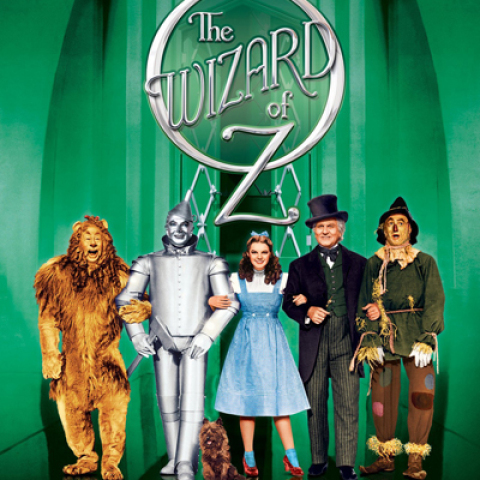 Friday July 19, 2019 07:00 pm EDT
When a tornado rips through Kansas, Dorothy (Judy Garland) and her dog, Toto, are whisked away in their house to the magical land of Oz. They follow the Yellow Brick Road toward the Emerald City to meet the Wizard, and en route they meet a Scarecrow (Ray Bolger) that needs a brain, a Tin Man (Jack H... [
click here for more
]