CL RECOMMENDS
Vanessa Siddle Walker | Lost Education of Horace Tate
Tuesday July 31, 2018 07:00 pm EDT
Cost: Free
In the epic tradition of Eyes on the Prize and with the cultural significance of John Lewis's Marchtrilogy, an ambitious and harrowing account of the devoted black educators who battled southern school segregation and inequality. For two years an aging Dr. Horace Tate—a former teacher, principal, and state senator—told Emory University professor Vanessa Siddle Walker about his clandestine travels on unpaved roads under the cover of night, meeting with other educators and with Dr. King, Georgia politicians, and even U.S. presidents. Sometimes he and Walker spoke by phone, sometimes in his office, sometimes in his home; always Tate shared fascinating stories of the times leading up to and following Brown v. Board of Education. Dramatically, on his deathbed, he asked Walker to return to his office in Atlanta, in a building that was once the headquarters of another kind of southern strategy, one driven by integrity and equality. Just days after Dr. Tate's passing in 2002, Walker honored his wish. Up a dusty, rickety staircase, locked in a concealed attic, she found the collection: a massive archive documenting the underground actors and covert strategies behind the most significant era of the fight for educational justice. Thus began Walker's sixteen-year project to uncover the network of educators behind countless battles—in courtrooms, schools, and communities—for the education of black children. Until now, the courageous story of how black Americans in the South won so much and subsequently fell so far has been incomplete. The Lost Education of Horace Tate is a monumental work that offers fresh insight into the southern struggle for human rights, revealing little-known accounts of leaders such as W.E.B. Du Bois and James Weldon Johnson, as well as hidden provocateurs like Horace Tate. 
More information
The Other 4 Things To Do Today
Tuesday June 2, 2020 08:00 pm EDT
watch.vpnet.xyz/live.php?artist=Geographer&venue=The%20Earl,%20East%20Atlanta [
click here for more
]
Tuesday June 2, 2020 12:00 pm EDT
This webinar is at capacity. The event will be recorded  and available for later viewing on our website. Everyone loves hummingbirds! These tiny birds with extraordinary abilities lead a fascinating life. Join Atlanta Audubon Director of Education Melanie Furr to learn about a year in the life of th... [
click here for more
]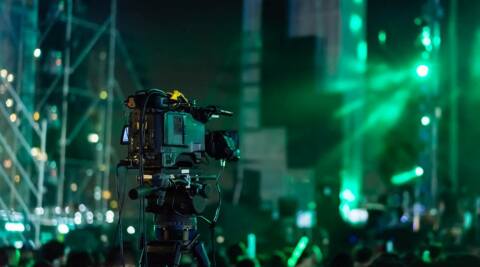 Tuesday June 2, 2020 07:00 pm EDT
my.livemusichd.online/live.php?artist=Nick%20Leng&venue=Tabernacle%20presented%20by%20Cricket%20Wireless,%20Atlanta,%20GA,%20US [
click here for more
]
Tuesday June 2, 2020 08:00 pm EDT
4k.vpnet.xyz/live.php?artist=LP%20-%20Laura%20Pergolizzi&venue=The%20Tabernacle,%20Atlanta [
click here for more
]
Tuesday June 2, 2020 11:00 am EDT
Stop by the Cultured South taproom anytime during open hours June, July and August to grab a cold kombucha and admire the artwork of Alberolingarn and NMT Artistry!
NMT Artistry (Natalka Tyniec)
Natalka Tyniec is a Poland born but Georgia raised artist who graduated from Kennesaw State Universi... [
click here for more
]