CL RECOMMENDS
Vanessa Siddle Walker | Lost Education of Horace Tate
Tuesday July 31, 2018 07:00 pm EDT
Cost: Free
In the epic tradition of Eyes on the Prize and with the cultural significance of John Lewis's Marchtrilogy, an ambitious and harrowing account of the devoted black educators who battled southern school segregation and inequality. For two years an aging Dr. Horace Tate—a former teacher, principal, and state senator—told Emory University professor Vanessa Siddle Walker about his clandestine travels on unpaved roads under the cover of night, meeting with other educators and with Dr. King, Georgia politicians, and even U.S. presidents. Sometimes he and Walker spoke by phone, sometimes in his office, sometimes in his home; always Tate shared fascinating stories of the times leading up to and following Brown v. Board of Education. Dramatically, on his deathbed, he asked Walker to return to his office in Atlanta, in a building that was once the headquarters of another kind of southern strategy, one driven by integrity and equality. Just days after Dr. Tate's passing in 2002, Walker honored his wish. Up a dusty, rickety staircase, locked in a concealed attic, she found the collection: a massive archive documenting the underground actors and covert strategies behind the most significant era of the fight for educational justice. Thus began Walker's sixteen-year project to uncover the network of educators behind countless battles—in courtrooms, schools, and communities—for the education of black children. Until now, the courageous story of how black Americans in the South won so much and subsequently fell so far has been incomplete. The Lost Education of Horace Tate is a monumental work that offers fresh insight into the southern struggle for human rights, revealing little-known accounts of leaders such as W.E.B. Du Bois and James Weldon Johnson, as well as hidden provocateurs like Horace Tate. 
More information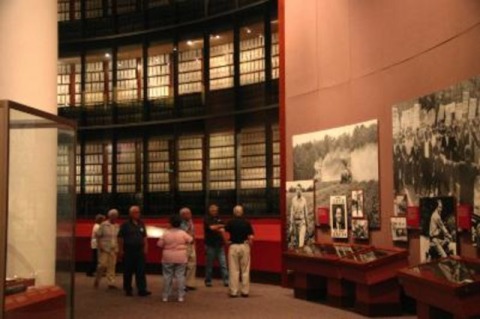 Hours
Monday: 9:00 AM – 4:45 PM
Tuesday: 9:00 AM – 4:45 PM
Wednesday: 9:00 AM – 4:45 PM
Thursday: 9:00 AM – 4:45 PM
Friday: 9:00 AM – 4:45 PM
Saturday: 9:00 AM – 4:45 PM
Sunday: 12:00 – 4:45 PM

The Other 4 Things To Do Today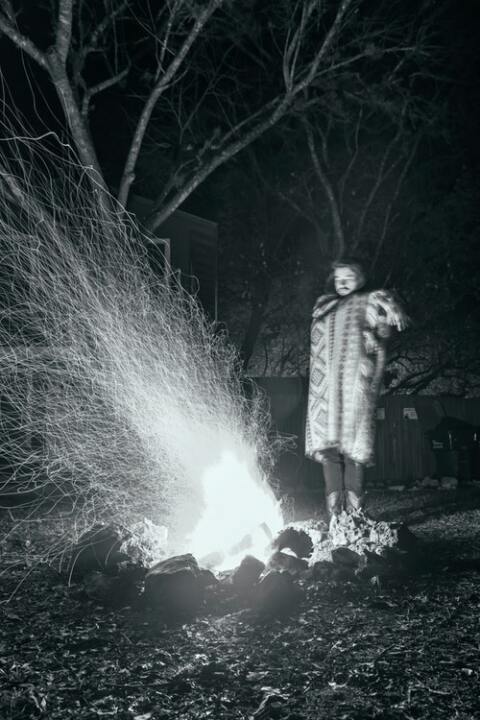 Tuesday May 21, 2019 06:00 pm EDT
Matthew Logan Vasquez is feeling optimistic. That's not necessarily apparent the first time you spin his new full-length solo album. Each track on Matthew Logan Does What He Wants feels urgent and intense. Impatient landlords, financial woes and other frustrations fan the agitation embedded in the... [
click here for more
]
Tuesday May 21, 2019 07:00 pm EDT
Art Alexakis, the charismatic frontman of the multi-platinum rock band Everclear, has announced an intimate, collaborative acoustic tour for May-June 2019. Art has invited three of his friends to join him on stage each night - fellow platinum artists Chris Collingwood (Fountains of Wayne), Max Colli... [
click here for more
]
Tuesday May 21, 2019 05:30 pm EDT
Bell's Brewery is turning 10! Help us celebrate one of the country's best breweries with a free tasting. They're bringing us some fun, rare beers and giving away free swag. Come find us in the downstairs beer cellar beneath Boxcar. [
click here for more
]
Tuesday May 21, 2019 07:00 pm EDT
Jordan Lee Dooley, a rising star in the podcast, young entrepreneur, and faith space, presents The Purpose Driven Life for the next generation.
To attend this event, please purchase a ticket via the Freshtix link below. Each individual ticket includes a pre-signed copy of the book.
About the&nbs... [
click here for more
]
Tuesday May 21, 2019 06:00 pm EDT
Hell
Basement are an English rock band formed in 2009 in Ipswich, Suffolk, England. Their first studio album, I Wish I Could Stay Here, was released in 2011. The next year, Colourmeinkindness was released, charting on the Billboard Top 200.
[
click here for more
]