CL RECOMMENDS
Frye Galliard | A Hard Rain: America in the 1960s, Our Decade of Hope, Possibility, and Innocence Lost
Wednesday September 12, 2018 07:00 pm EDT
Cost: Free
Frye Gaillard has given us a deeply personal history, bringing his keen storyteller's eye to this pivotal time in American life. He explores the competing story arcs of tragedy and hope through the political and social movements of the times ― civil rights, black power, women's liberation, the War in Vietnam, and the protests against it. But he also examines the cultural manifestations of change ― music, literature, art, religion, and science ― and so we meet not only the Brothers Kennedy, Martin Luther King Jr and Malcolm X, but also Gloria Steinem, Janis Joplin, Jimi Hendrix, Johnny Cash, Harper Lee, Mister Rogers, Rachel Carson, James Baldwin, Andy Warhol, Billy Graham, Thomas Merton, George Wallace, Richard Nixon, Angela Davis, Barry Goldwater, the Beatles, Bob Dylan, and the Berrigan Brothers.
"There are many different ways to remember the sixties," Gaillard writes, "and this is mine. There was in these years the sense of a steady unfolding of time, as if history were on a forced march, and the changes spread to every corner of our lives. As future generations debate the meaning of the decade, I hope to offer a sense of how it felt to have lived it. A Hard Rain is one writer's reconstruction and remembrance of a transcendent era ― one that, for better or worse, lives with us still."
More information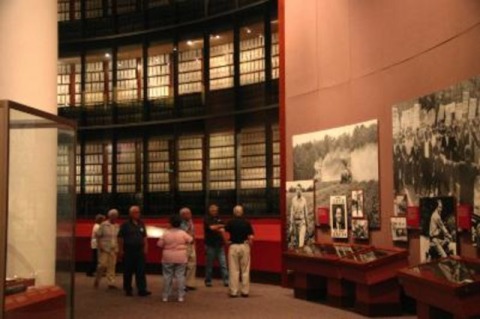 Hours
Monday: 9:00 AM – 4:45 PM
Tuesday: 9:00 AM – 4:45 PM
Wednesday: 9:00 AM – 4:45 PM
Thursday: 9:00 AM – 4:45 PM
Friday: 9:00 AM – 4:45 PM
Saturday: 9:00 AM – 4:45 PM
Sunday: 12:00 – 4:45 PM

The Other 4 Things To Do Today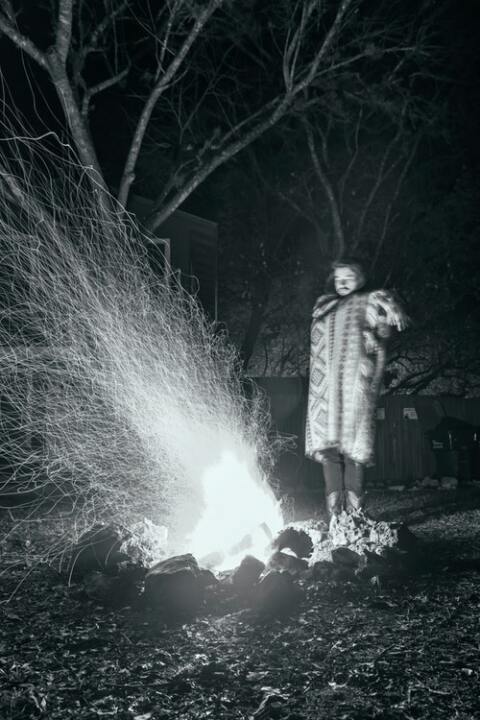 Tuesday May 21, 2019 06:00 pm EDT
Matthew Logan Vasquez is feeling optimistic. That's not necessarily apparent the first time you spin his new full-length solo album. Each track on Matthew Logan Does What He Wants feels urgent and intense. Impatient landlords, financial woes and other frustrations fan the agitation embedded in the... [
click here for more
]
Tuesday May 21, 2019 07:00 pm EDT
Art Alexakis, the charismatic frontman of the multi-platinum rock band Everclear, has announced an intimate, collaborative acoustic tour for May-June 2019. Art has invited three of his friends to join him on stage each night - fellow platinum artists Chris Collingwood (Fountains of Wayne), Max Colli... [
click here for more
]
Tuesday May 21, 2019 05:30 pm EDT
Bell's Brewery is turning 10! Help us celebrate one of the country's best breweries with a free tasting. They're bringing us some fun, rare beers and giving away free swag. Come find us in the downstairs beer cellar beneath Boxcar. [
click here for more
]
Tuesday May 21, 2019 07:00 pm EDT
Jordan Lee Dooley, a rising star in the podcast, young entrepreneur, and faith space, presents The Purpose Driven Life for the next generation.
To attend this event, please purchase a ticket via the Freshtix link below. Each individual ticket includes a pre-signed copy of the book.
About the&nbs... [
click here for more
]
Tuesday May 21, 2019 06:00 pm EDT
Hell
Basement are an English rock band formed in 2009 in Ipswich, Suffolk, England. Their first studio album, I Wish I Could Stay Here, was released in 2011. The next year, Colourmeinkindness was released, charting on the Billboard Top 200.
[
click here for more
]