CL RECOMMENDS
USER SUBMITTED
Summer Mix & Pour Mixology Class at Southern Art!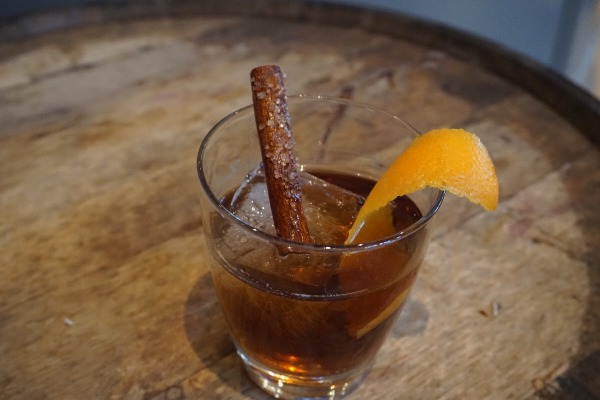 Thursday July 26, 2018 07:00 pm EDT
Cost: $40
Revel in Atlanta's sizzling summer with a "Mix & Pour Mixology Class" at Bourbon Bar – the award-winning bourbon-centric bar and lounge located alongside Southern Art restaurant – on Thursday, July 26, from 7 to 9 p.m. Enjoy crafting refreshing summer-inspired bourbon cocktails featuring James Henry Bourbon from Moonrise Distillery during an intimate learning and tasting experience with Bourbon Bar's head mixologist. Throughout the evening, guests will learn the tricks of the trade in creating the perfect summer cocktail while noshing on complimentary light bites seamlessly prepared by Southern Art's executive chef David Bartlett. Continue the night out on the spacious outdoor patio and dine at Southern Art following the class and receive 10 percent off! Space is limited and tickets are $40.
More information
The Other 4 Things To Do Today
Wednesday January 16, 2019 07:00 pm EST
Wednesday January 16, 2019 09:00 pm EST
One of Mdou Moctar's most publicized achievements was not in music, but film. In 2015, the Tuareg guitarist starred in Rain the Color of Blue with a Little Red in It, the first ever feature film in the Tuareg language and a tribute to Prince's iconic Purple Rain set in the arid landscape of the Sahe... [
click here for more
]

Noname, Elton
Wednesday January 16, 2019 07:30 pm EST
When Noname released Telefone in 2016, critics recognized her as a powerful force in young hip-hop. With her debut LP Room 25, the Chicago rapper matched the critical hype with a singular ability to tell stories. Her vocal style floats between honeyed spoken-word musings and rap confessionals, graci... [
click here for more
]
CL RECOMMENDS