CL RECOMMENDS
The Masters Series feat. Dwight Trible, Julie Dexter, CC Sunchild, Devon Gates, and Kebbi Williams - August 8, 2018
Wednesday August 8, 2018 08:00 pm EDT
Cost: $35.00
The Masters Series, Featuring Worldwide Album of the year nominee Dwight Trible alongside Terreon Gully, Delbert Felix, and Nick Rosen. We are supplying two shows for your viewing pleasure on August 8th-9th from 8pm to 1am. This event will be hosted by Jamal Ahmad of WCLK 91.9 FM and sounds will be brought to you by DJ Kemit. Drinks and Hors D'oeuvres will be served throughout the evening. 
Buy tickets for the Masters Series
.
More information
The Other 4 Things To Do Today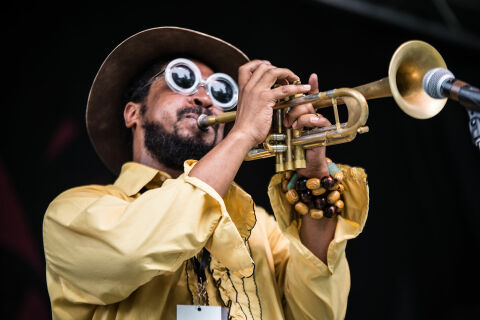 Atlanta Jazz Festival 2019 – Sunday May 26th
Sunday May 26, 2019 12:00 pm EDT
Featuring:
Rhonda Thomas
The Royal Krunk Jazz Orkestra
Milkshake Mayfield
Gary Motley
Alex Lattimore
The Atlanta Jazz Festival celebrates its 42nd anniversary with 31 Days of Jazz, featuring established and up-and-coming acts, culminating on Memorial Day weekend with two full days of performances in Piedmont Park. This year's lineup brings an adventurous mix of artists to the stage including compos... [
click here for more
]
CL RECOMMENDS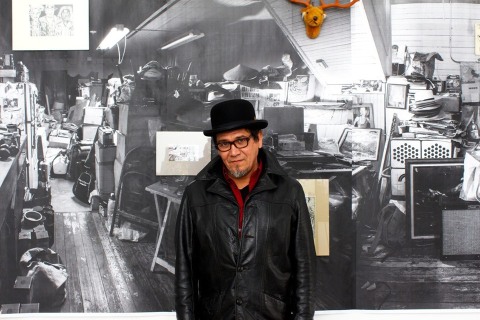 Joe Baiza & Jason Kahn, Sataras Quartet, Alec Livaditis
Sunday May 26, 2019 08:30 pm EDT
Bakery
Cost: $7-$10 (suggested donation)
Joe Baiza (Saccharine Trust, Universal Congress Of, Firehose, Minutemen, October Faction, Mecolodiacs) and Jason Kahn join forces for a night of improvisation. Sataraš Quartet and Alec Livaditis also perform.
[
click here for more
]
CL RECOMMENDS
Sunday May 26, 2019 08:30 am EDT
Immerse yourself in all things anime! Momocon is one of the fastest growing conventions in the country, and features an impressive showcase of animation, comics, video games, and tabletop games for fans of all ages. Come to the four-day event dressed as your favorite character, or kick back and enjo... [
click here for more
]
Sunday May 26, 2019 11:00 am EDT
Celebrating the life and art of Georgia-raised folk artist and Baptist minister Howard Finster, Finster Fest returns to the artist's own sculpture haven, Paradise Garden, in rural Summerville, Georgia. Finster, a visionary in the realms of folk, outsider, and naïve art, is perhaps best known for cre... [
click here for more
]
Sunday May 26, 2019 08:00 pm EDT
Styx is an American rock band from Chicago that formed in 1972 and became famous for its albums released in the late 1970s and early 1980s. [
click here for more
]