CL RECOMMENDS
USER SUBMITTED
Larry Walker: The Later Years Opening Reception
Friday August 10, 2018 06:00 pm EDT
Cost: Free-$8
Featured Image: Larry Walker, Listen (to da beat), 2008, acrylic and mixed materials on canvas, 58″ x 98″ (diptych), Collection of Birmingham Museum of Art. Larry Walker Retrospective: The Later Years consists of over 50 artworks created over the past 12 years. Walker has been just as active in the arts community, serving on boards and councils, participating in workshops and jurying exhibitions beyond his retirement. Larry has also been able to focus more time in his studio explorations, creating this most recent body of work. Though past themes and nuances are recognizable from the work presented in The Early Years exhibition, new, recurring imagery and current topics emerge. Join us for the opening reception of Larry Walker: The Later Years, on Friday, August 10th from 6-9 p.m.
 
More information
The Other 4 Things To Do Today
Wednesday May 22, 2019 07:00 pm EDT
Join Dream Warriors Foundation at Hotel Clermont from 7 to 9 p.m. on Tuesday, May 22, for bubbles and bingo on the rooftop! This unique networking experience will include DWF-specific and regular games of bingo for the chance to win exciting prizes - including a grand prize two-night staycation at H... [
click here for more
]
USER SUBMITTED
Wednesday May 22, 2019 07:00 pm EDT
Atlanta Room
Haunted cabaret Atlanta rock and roll. Melodies for the morally insolvent. Jay Gatsby died, we played his funeral.
[
click here for more
]
Wednesday May 22, 2019 09:00 pm EDT
Olden Yolk is the project led by songwriters Shane Butler and Caity Shaffer. Their 2018 self-titled LP enveloped listeners in a sound uniquely of-the-moment yet simultaneously time-tested, oscillating between art rock tendencies and delicate, yet angular ballads. The project was initially conceived ... [
click here for more
]
Wednesday May 22, 2019 09:00 pm EDT
Tacocat is an American indie punk rock quartet from Seattle, Washington, founded in 2007 and consisting of Emily Nokes, Bree McKenna, Lelah Maupin, and Eric Randall. They gained popularity in 2014 following the release of their second album NVM, engineered by Conrad Uno. [
click here for more
]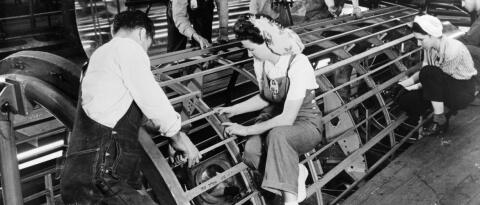 Wednesday May 22, 2019 07:00 pm EDT
The Atlanta History Center and World War II Foundation host a special evening to honor the courage displayed on June 6, 1944 to liberate German-occupied France (and later Europe) from Nazi control. Author Rick Atkinson, a Pulitzer Prize winner in history and journalism, will be interviewed about D... [
click here for more
]