CL RECOMMENDS
See Ya Later, Atlanta!
Wednesday August 22, 2018 07:00 pm EDT
Cost: $12
From the venue:
Come enjoy a night of live music with Talitha Gabrielle and friends, to see her off on her journey back to California! Tickets are $12 and may be purchased online and at the door. Sounds by DJ Euts. There will also be vendors, CD and merch sales, and a chance to hear some of Talitha Gabrielle's unreleased EP! More information
The Other 4 Things To Do Today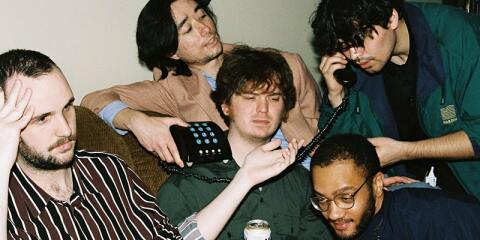 Wednesday December 1, 2021 08:00 pm EST
Wednesday December 1, 2021 07:00 pm EST
Categories: Cocktails
A night of Atlanta's finest standup comics and craft cocktails at Old Fourth Distillery. Cocktails start at 7PM, Comedy starts at 8PM. Proof of vaccination or a recent negative COVID test are mandatory. 21 and up.
[
click here for more
]
USER SUBMITTED
Wednesday December 1, 2021 06:00 pm EST
Join us at Stem Wine Bar for December Wine Tasting Events! Enjoy 6 small bites prepared by Chef Melissa Hart paired with Advanced Sommelier Brian Teagues's selection of 90pt+ wines from the prestigious Trinchero Heritage Collection. These wine tasting events will take place every Wednesday and Thu... [
click here for more
]
USER SUBMITTED
Wednesday December 1, 2021 07:00 pm EST
Calling all cotton-headed ninny muggins! We'll be streaming Elf for the holiday edition of View & Brew on December 1 at 7pm. We elves at Monday Night Brewing try to stick to the four main food groups: lagers, IPAs, stouts, and sours. While Elf plays on our big screen, we'll make sure you're adequate... [
click here for more
]
USER SUBMITTED
Wednesday December 1, 2021 07:00 pm EST
Clark's killer vocals and profound music abilities as a multi-instrumentalist has led him on a journey from busking on the streets to performing on national television in front of millions of viewers. On American Idol, Clark's soulful, bluesy voice outsold every other contestant combined on iTunes a... [
click here for more
]