CL RECOMMENDS
USER SUBMITTED
Hug A Porcupine for Hunger Action Month with the Atlanta Community Food Bank
Thursday September 6, 2018 06:30 pm EDT
Cost: Free
The Atlanta Community Food Bank has an easy way for you to take action during Hunger Action Month in September. Join the Food Bank on September 6 to learn how to build relationships with elected officials and be a strong voice for the communities where we live and serve. Building these relationships forces us to get close to politicians in ways that may feel "prickly" – like hugging a porcupine. Brad Fitch, CEO of the Congressional Management Foundation will help attendees learn the best way to reach out to elected officials and participants will uncover: who Members of Congress and state legislators listen to; what congressional staffers believe are the most effective tactics for influencing undecided members of Congress; and how to conduct effective in-person meetings. Learn how to hug a porcupine!
More information
The Other 4 Things To Do Today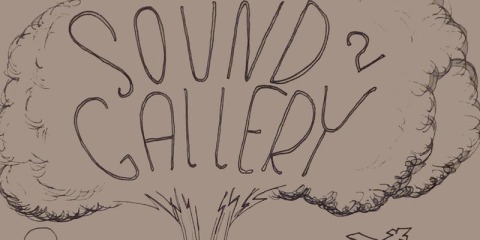 Wednesday June 19, 2019 06:00 pm EDT
Different listening stations with unreleased music from BAST, Challenger Deep, Satyr, Spurge, Gas Hound and more.  [
click here for more
]
Wednesday June 19, 2019 08:00 pm EDT
Two exquisite masterpieces from Brian Friel, based on works by Anton Chekhov. 
The Bear: a comedy about how opposites attract, and how attractive your opposite can be!  The Yalta Game: a tale of passion and forbidden romance that will leave you meditating on the nature of love.
[
click here for more
]
Wednesday June 19, 2019 07:00 pm EDT
Come to a welcoming reception and panel discussion exploring Dr. King's legacy and relationship with the media. [
click here for more
]
Wednesday June 19, 2019 12:00 pm EDT
At just 22 years old, Atlanta vocalist, multi-instrumentalist and producer Sequoyah Murray has already established himself as a singular voice in the Atlanta music scene. Murray began writing and recording music when he was just 15. After a handful of self-released tapes, he attracted the attention ... [
click here for more
]
USER SUBMITTED

Jimmie Vaughan
Wednesday June 19, 2019 06:00 pm EDT
Jimmie Vaughan is far more than just one of the greatest and most respected guitarists in the world of popular music. As Guitar Player magazine notes, "He is a virtual deity--a living legend." After all, Vaughan provides a vital link between contemporary music and its proud heritage, as well as bein... [
click here for more
]
CL RECOMMENDS