CL RECOMMENDS
Yellow Submarine Film
Thursday August 30, 2018 08:00 pm EDT
Cost: $10
Atlanta, get ready for a magical journey on board one of the timeless icons of psychedelic pop culture. 50 years after its initial release, The Beatles' classic 1968 animated feature film Yellow Submarine comes to the Buckhead Theatre for a one-time only screening on August 30, 2018. Get your tickets and (re)discover the magic that captivates fans of all ages. On its release in 1968, Yellow Submarine was instantly recognized as a landmark achievement. The film combined pioneering animation techniques, dazzling visual invention, witty dialogue and of course glorious music, including "Eleanor Rigby," "When I'm Sixty-Four," "Lucy in the Sky With Diamonds," "All You Need Is Love," and "It's All Too Much".
More information
The Other 4 Things To Do Today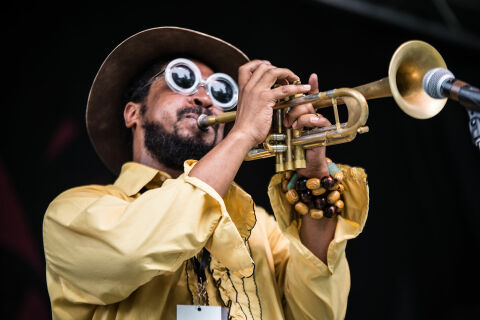 Atlanta Jazz Festival 2019 – Sunday May 26th
Sunday May 26, 2019 12:00 pm EDT
Featuring:
Rhonda Thomas
The Royal Krunk Jazz Orkestra
Milkshake Mayfield
Gary Motley
Alex Lattimore
The Atlanta Jazz Festival celebrates its 42nd anniversary with 31 Days of Jazz, featuring established and up-and-coming acts, culminating on Memorial Day weekend with two full days of performances in Piedmont Park. This year's lineup brings an adventurous mix of artists to the stage including compos... [
click here for more
]
CL RECOMMENDS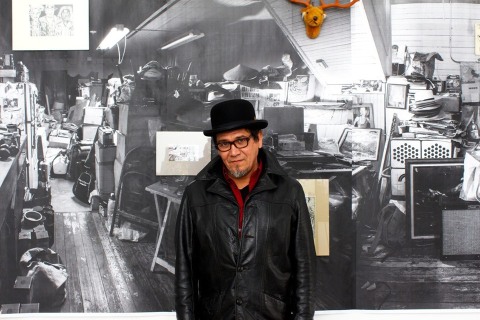 Joe Baiza & Jason Kahn, Sataras Quartet, Alec Livaditis
Sunday May 26, 2019 08:30 pm EDT
Bakery
Cost: $7-$10 (suggested donation)
Joe Baiza (Saccharine Trust, Universal Congress Of, Firehose, Minutemen, October Faction, Mecolodiacs) and Jason Kahn join forces for a night of improvisation. Sataraš Quartet and Alec Livaditis also perform.
[
click here for more
]
CL RECOMMENDS
Sunday May 26, 2019 08:30 am EDT
Immerse yourself in all things anime! Momocon is one of the fastest growing conventions in the country, and features an impressive showcase of animation, comics, video games, and tabletop games for fans of all ages. Come to the four-day event dressed as your favorite character, or kick back and enjo... [
click here for more
]
Sunday May 26, 2019 11:00 am EDT
Celebrating the life and art of Georgia-raised folk artist and Baptist minister Howard Finster, Finster Fest returns to the artist's own sculpture haven, Paradise Garden, in rural Summerville, Georgia. Finster, a visionary in the realms of folk, outsider, and naïve art, is perhaps best known for cre... [
click here for more
]
Sunday May 26, 2019 08:00 pm EDT
Styx is an American rock band from Chicago that formed in 1972 and became famous for its albums released in the late 1970s and early 1980s. [
click here for more
]