CL RECOMMENDS
USER SUBMITTED
ACP Lecture Series: Zanele Muholi
Friday September 14, 2018 07:00 pm EDT
Cost: Free
Photographer and visual activist Zanele Muholi will discuss their work with Renee Mussai, curator of "Zanele Muholi: Somnyama Ngonyama, Hail the Dark Lioness." Muholi, whose preferred pronouns are they and them, uses their body as a canvas to confront the politics of race and representation in the visual archive. Muholi's psychologically-charged portraits are unapologetic in their directness as they explore different archetypes, personal and collective histories, contemporary politics and global events.
More information
Hours
Monday: Closed
Tuesday: 10:00 AM – 4:00 PM
Wednesday: 10:00 AM – 4:00 PM
Thursday: 10:00 AM – 4:00 PM
Friday: 10:00 AM – 4:00 PM
Saturday: 12:00 – 4:00 PM
Sunday: Closed

The Other 4 Things To Do Today
Wednesday April 24, 2019 07:00 pm EDT
Over a two-decade career, Snow Patrol has carved out a unique place for themselves. Since their 1998 debut, Songs for Polarbears, which Pitchfork hailed as "an impressive piece of work," their melancholy anthems of heartbreak and separation have mended hearts, and the band has racked up an impressiv... [
click here for more
]
Wednesday April 24, 2019 01:00 pm EDT
ADAC
Cost: Free, Registration is required
Where do you turn for inspiration? How important is the bespoke factor? When do you make time for diversification, from operating a showroom to creating licensed products? Get the answers to these questions and more in a very special bicoastal tête-à-tête, in which Los Angeles-based designer, Peter ... [
click here for more
]
USER SUBMITTED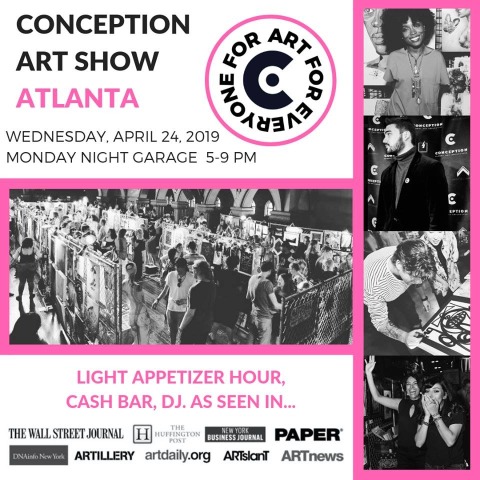 Wednesday April 24, 2019 05:00 pm EDT
Categories: Photography,
Come see over 30 of Atlanta's best emerging artists display and sell their latest works! We will have painters, photographers, sculptors, and more- DJ, early light appetizers.
Conception Exhibits are now taking place across the US, and have been featured in the Dallas Patr... [
click here for more
]
USER SUBMITTED
Wednesday April 24, 2019 08:00 pm EDT
Formed in 2012, Bumpin' The Mango has become Atlanta's top funk & soul band. Ten of the southeast's finest musicians make up this musical brotherhood. Wielding a fiery five piece horn section, a rock solid rhythm section, and an incredible lead vocalist. Their music and presence radiates an energy f... [
click here for more
]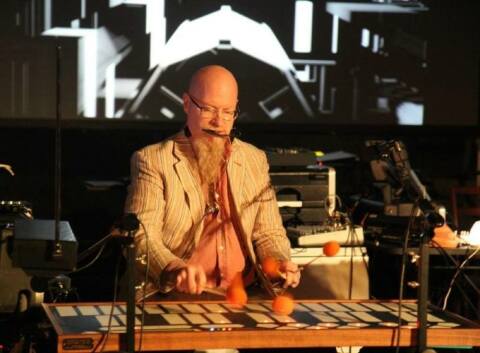 Wednesday April 24, 2019 09:00 pm EDT
Face of Knives Productions & Eyedrum Art and Music gallery Present: An Evening of Experimental, Electroacoustic, and Audiovisual Art Avneesh Sarwate: ATL / NYC based Software engineer and Computer musician with an emphasis on interactive art. A Georgia Tech Graduate, Sarwate is also notable for hi... [
click here for more
]