CL RECOMMENDS
USER SUBMITTED
ACP Lecture Series: Zanele Muholi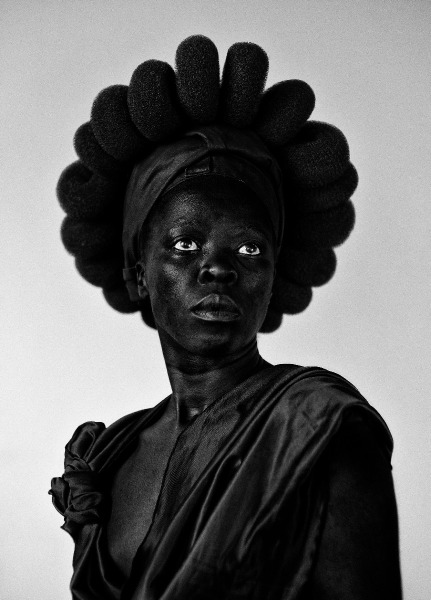 Friday September 14, 2018 07:00 pm EDT
Cost:Free
Photographer and visual activist Zanele Muholi will discuss their work with Renee Mussai, curator of "Zanele Muholi: Somnyama Ngonyama, Hail the Dark Lioness." Muholi, whose preferred pronouns are they and them, uses their body as a canvas to confront the politics of race and representation in the visual archive. Muholi's psychologically-charged portraits are unapologetic in their directness as they explore different archetypes, personal and collective histories, contemporary politics and global events.
More information
Hours
Monday: Closed
Tuesday: 10:00 AM – 4:00 PM
Wednesday: 10:00 AM – 4:00 PM
Thursday: 10:00 AM – 4:00 PM
Friday: 10:00 AM – 4:00 PM
Saturday: 12:00 – 4:00 PM
Sunday: Closed

The Other 4 Things To Do Today
Friday February 15, 2019 09:00 pm EST

Crazy Doberman, Dubb Normal, Gulp
Friday February 15, 2019 08:00 pm EST
If you missed Crazy Doberman when they played Radfest 2017, here's your get out of jail free card ... Not exactly free because it's $5 at the door, but you understand. The point is, you blew it once. Don't make that same mistake twice.
Brass man Drew Davis and reeds player Tim Gick lead an ensem... [
click here for more
]
CL RECOMMENDS
Friday February 15, 2019 07:00 pm EST
Small-time crook Clyde Barrow (Warren Beatty) tries to steal a car and winds up with its owner's daughter, dissatisfied small-town girl Bonnie Parker (Faye Dunaway). Their crimes quickly spiral from petty theft to bank robbery, but tensions between the couple and the other members of their gang, hap... [
click here for more
]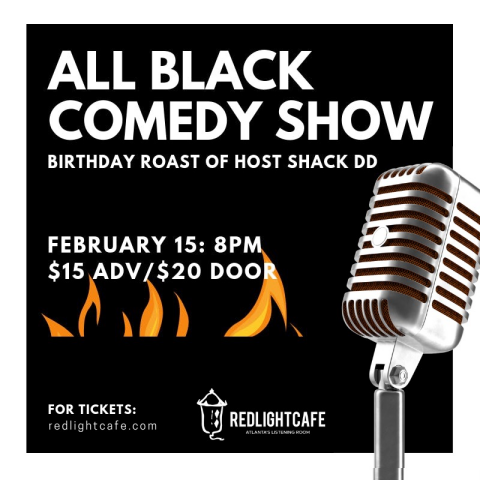 Friday February 15, 2019 08:00 pm EST
Come kick it with Comedian Shack DD as he preaches the Ghetto Gospel and hosts an incredible line up of some of Atlanta's funniest stand-up comics. You can catch the All Black Comedy Show every month at Red Light Café. This special Friday night All Black Comedy Show is also a birthday roast of Sha... [
click here for more
]
USER SUBMITTED
Friday February 15, 2019 09:00 pm EST
For more than two decades, The Crystal Method has remained at the forefront of the worldwide dance music industry as pioneers of the big beat genre, innovators of the'90s electronica movement and current-day global ambassadors of the American electronic sound. [
click here for more
]