CL RECOMMENDS
USER SUBMITTED
ACP Film Series: "Garry Winogrand: All Things Are Photographable"
Tuesday October 9, 2018 07:00 pm EDT
Cost: Free
Decades before digital technology transformed how we make and see pictures, American photographer Garry Winogrand made hundreds of thousands of them with his 35mm Leica, creating an encyclopedic portrait of America from the late 1950s to the early 1980s. When he died suddenly in 1984 at the age of 56, Winogrand left behind more than 10,000 rolls of film. "Garry Winogrand: All Things are Photographable" is the first cinematic survey of that legacy. The film tells the story of an artist whose rise and fall was larger than life, full of contradictions and totally unresolved. The film also uses newly discovered audio cassette tapes of private conversations between Winogrand and photographer Jay Maisel from 1977. The film's director, Sasha Waters Freyer, will introduce the film and conduct a Q & A after the film.
More information
The Other 4 Things To Do Today
Friday December 13, 2019 08:00 pm EST
Categories: Comedy
It's that time of year again. It's starting to get cold. Folks are reuniting with friends and family to celebrate. It's magic, kind of like an energy field created by life binding the galaxy together.
A Force, if you will.
This season, make a tactical retreat from your family ... [
click here for more
]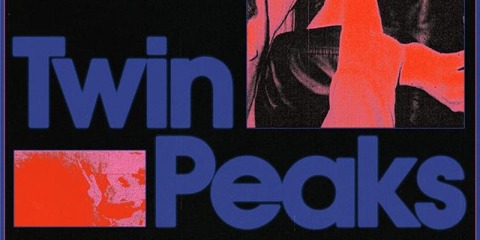 Twin Peaks, Lala Lala, Ohmme
Friday December 13, 2019 08:30 pm EST
Twin Peaks is an American indie-rock band from Chicago, Illinois. The band was formed in 2010 and consists of Cadien Lake James, Clay Frankel, Jack Dolan, Colin Croom, and Connor Brodner. [
click here for more
]
CL RECOMMENDS
Friday December 13, 2019 09:30 pm EST
BLAKE RUBY w/ Lowertown, Sam Soto and Klark Sound at Drunken Unicorn on 12/13. Doors open 9pm, music starts at 9:30pm. Admission $10 at door [
click here for more
]
Friday December 13, 2019 09:00 pm EST
HAILING FROM ATLANTA, GA, GARAGE ROCKER ROD HAMDALLAH HAS BEEN TEARING UP THE SOUTHEAST MUSIC SCENE SINCE BEFORE HE WAS OLD ENOUGH TO HAVE HIS FIRST DRINK.
BY AGE 16, ROD WAS SOAKING UP GARAGE ROCK AND SOUTHERN DELTA BLUES AND MASTERING IT TECHNICALLY AT A RELENTLESS PACE.
SUBSEQUENTLY INFLUENCE... [
click here for more
]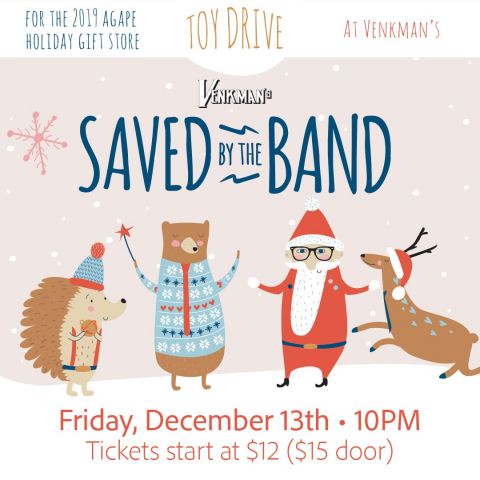 Friday December 13, 2019 09:30 pm EST
Categories: Holiday Saved By The Band RETURN to Venkman's for a festive night of yuletide shenanigans! Of course, they'll be playing the usual mix of the best '80s, '90s, and '00s PLUS holiday favorites you know and love. We're also conducting a TOY DRIVE to benefit Agape Youth & Family Center! We'l... [
click here for more
]