CL RECOMMENDS
USER SUBMITTED
Steve Martin's WASP and the ZIGZAG WOMAN presented by Ultra Popcorn Theatre Co.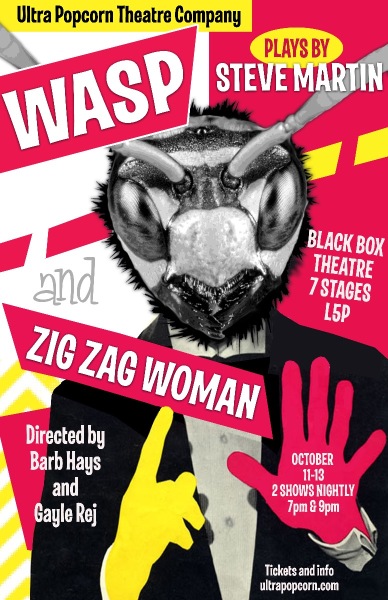 Thursday October 11, 2018 07:00 pm EDT
Cost:$20
Ultra Popcorn Theatre Company presents two one act plays by Steve Martin: WASP and The Zig Zag Woman. Directed by Gayle Rej and Barb Hays. Pushed to amazing lengths to relive profound loneliness, the waitress in The Zig Zag Woman magically separates herself into three parts to facilitate her quest for a man. In the fractured landscape of 50s suburbia, WASP's prototypical, but perverse nuclear family exists in a dark limbo of expectation and routine.. Steve Martin has been renowned for 50 years as a comedian, actor, musician, writer, and playwright. Martin began publishing plays in the late 1990s and are an interesting examination of the identity politics of the 90s and the author's own contribution to the cultural landscape. The two one act plays share a cast portraying multiple roles: Christina Leidel (2017 Suzi Bass Award winner), Michael A. Cook, Jared Nipper, Elizabeth Hammontree, Melanie Parker, and Michael Malone.
More information
The Other 4 Things To Do Today
Thursday February 21, 2019 08:00 pm EST
Rock and Roll Hall of Famer Dave Mason has been performing live shows for over 50 years. What keeps audiences coming back year after year is his authentic approach to performing and the loyal presentation of his music. Mason often says, "There are no old songs, only good songs." His love for the son... [
click here for more
]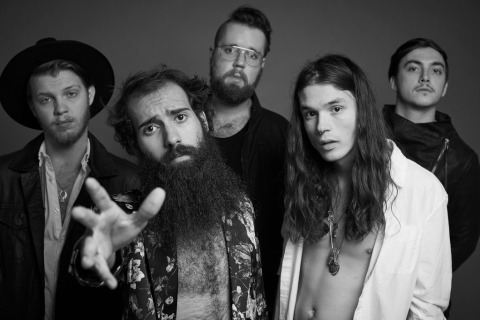 Rainbow Kitten Surprise, Mt. Joy
Thursday February 21, 2019 08:00 pm EST
Rainbow Kitten Surprise is a band that is hard to ignore. For starters, there's the captivating name – a product of the band's earliest days. During those initial days, frontman Sam Melo and guitarist/vocalist Darrick "Bozzy" Keller played open-mic nights at their campus coffee shop, and before one ... [
click here for more
]
CL RECOMMENDS
Thursday February 21, 2019 08:00 pm EST
Call (404) 252-LAFF(5233) for reservations and information on our shows! Or click the "Buy Now" link next to a show to use our online reservation system. Each show at The Punchline is a unique experience. We believe that we have access to the best comedians working clubs today. We strive to put to... [
click here for more
]
Thursday February 21, 2019 06:00 pm EST
Mason Fine Art is opening a string of important exhibitions on February 21, 2019:
Cabbagetown Chronicles: Photography by Oraien Catledge and Paintings by Joe Remillard
Athens Icons: Landscape and abstract works by Art Rosenbaum and photography by Margo Newmark Rosenbaum
Alabama Dreamers: Sybil... [
click here for more
]
USER SUBMITTED
Thursday February 21, 2019 07:00 pm EST
A tale as old as time redesigned for younger audience members that the entire family can enjoy this magical adventure.
Thursday 02/21/2019 7:00 p.m.
Saturday 02/23/2019 2:00 p.m.
Sunday 02/24/2019 2:00 p.m.
[
click here for more
]