CL RECOMMENDS
USER SUBMITTED
Food Truck Fridays & Lunch on Broad
Friday October 12, 2018 11:00 am EDT
Cost: Free
Back by popular demand for a limited run, Food Truck Fridays & Lunch on Broad invites the community to step outside and enjoy lunch in Downtown's bustling core on Fridays in October from 11:00 a.m. to 2:00 p.m. The event will feature food trucks parked at Woodruff Park's Peachtree Street perimeter, in addition to the daily brick and mortar offerings at Broad Street's beloved restaurants. Enjoy café seating in the park, on the Broad Street Boardwalk, and along Broad Street between Luckie and Walton Streets, as well as a live band performing on the Boardwalk. Don't miss this limited-run series!
More information
The Other 4 Things To Do Today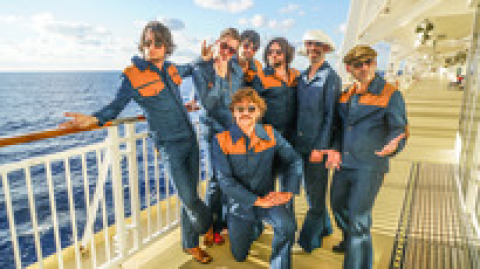 Yacht Rock Revue Holiday Special
Saturday December 15, 2018 08:00 pm EST
The Yacht Rock Revue is everything the late '70s and early '80s should've been: massive sing-along soft rock hits, tight bell-bottom jeans, impeccable musicianship, polyester shirts, glorious vocal harmonies, sunglasses at night, breezy dancing and sax … lots of sax. "They're a trip down memory lane... [
click here for more
]
CL RECOMMENDS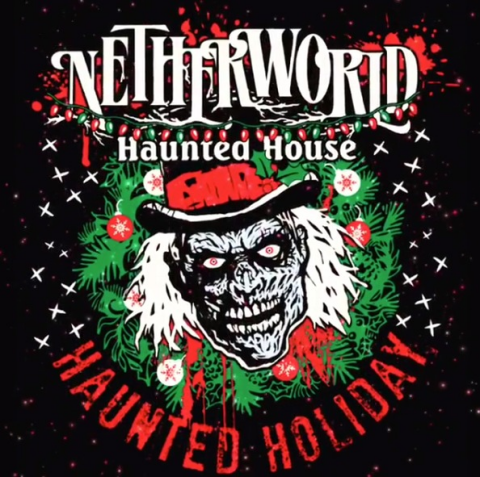 A Haunted Holiday at NETHERWORLD Haunted House
Saturday December 15, 2018 06:30 pm EST
Netherworld Haunted House
Individual tickets are on sale now for $25.95 online. Individual tickets are $28 at the door if any tickets remain unsold. A discounted six pack bundle may be purchased online for $125.95.
On December 15th, thrill seekers will have the opportunity to celebrate the holidays NETHERWORLD Haunted House style during a very special, one night only exclusive event. Six guests at a time will grab onto a rope and be led through THE AWAKENED haunted attraction by a ghostly holiday spirit to enc... [
click here for more
]
USER SUBMITTED
CL RECOMMENDS

Situational Ethics 2018 Beer Releases
Saturday December 15, 2018 12:00 pm EST
It's that time once again. Situational Ethics is back. It's the same big and bold imperial stout (13.8% ABV) from last year, but we're making some changes. This year's variants:
- Gingerbread Spiced aged in Bissell Maple Farm Maple Bourbon barrels
- Chocolate Cherry Vanilla aged in Oloroso Sherry ba... [
click here for more
]
USER SUBMITTED
CL RECOMMENDS

Christmas Royal Tea and Grand Yuletide Ball
Saturday December 15, 2018 11:00 am EST
A royal Christmas experience for kids filled with decadent sweets, tea and juice, a visit from the Prince and Princess of the Grand Yuletide Ball, and a Nutcracker dance performance by the Georgia Metropolitan Dance Theatre's sugarplum dancers. Tickets include a gift bag of goodies for our young gue... [
click here for more
]
USER SUBMITTED
CL RECOMMENDS

Death Cafe Atlanta
Saturday December 15, 2018 03:00 pm EST
Normally considered taboo or morbid, our culture rarely encourages intelligent and informed discussions of death. Everyone will die, but few talk about it: Death Cafés are an exception. Developed in Europe and now in the USA, Death Cafés provide a safe place to discuss death while drinking coffee or... [
click here for more
]
CL RECOMMENDS