CL RECOMMENDS
USER SUBMITTED
Reception for ACP Photobook Fair
Friday October 12, 2018 06:00 pm EDT
Cost: Free
Join ACP for the third installment of the ACP Photo Book Fair – THE photo book event of the Southeast. Treat yourself to inspiration and discovery by exploring photobook publishers, art/photography zines, published photographers and a curated selection of photobook vendors. For a complete list of exhibitors, artist talks and book-signings, please visit ACPinfo.org.
More information
The Other 4 Things To Do Today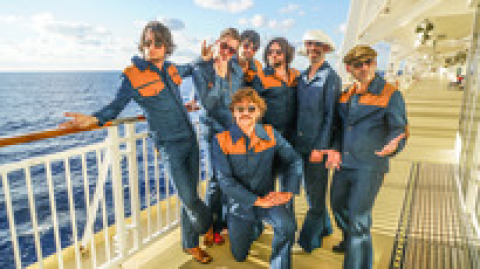 Yacht Rock Revue Holiday Special
Saturday December 15, 2018 08:00 pm EST
The Yacht Rock Revue is everything the late '70s and early '80s should've been: massive sing-along soft rock hits, tight bell-bottom jeans, impeccable musicianship, polyester shirts, glorious vocal harmonies, sunglasses at night, breezy dancing and sax … lots of sax. "They're a trip down memory lane... [
click here for more
]
CL RECOMMENDS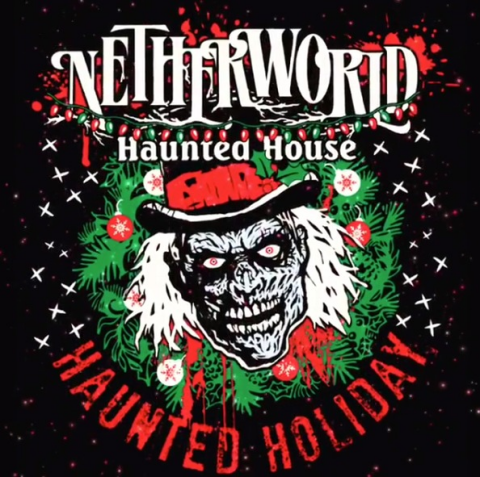 A Haunted Holiday at NETHERWORLD Haunted House
Saturday December 15, 2018 06:30 pm EST
Netherworld Haunted House
Individual tickets are on sale now for $25.95 online. Individual tickets are $28 at the door if any tickets remain unsold. A discounted six pack bundle may be purchased online for $125.95.
On December 15th, thrill seekers will have the opportunity to celebrate the holidays NETHERWORLD Haunted House style during a very special, one night only exclusive event. Six guests at a time will grab onto a rope and be led through THE AWAKENED haunted attraction by a ghostly holiday spirit to enc... [
click here for more
]
USER SUBMITTED
CL RECOMMENDS

Situational Ethics 2018 Beer Releases
Saturday December 15, 2018 12:00 pm EST
It's that time once again. Situational Ethics is back. It's the same big and bold imperial stout (13.8% ABV) from last year, but we're making some changes. This year's variants:
- Gingerbread Spiced aged in Bissell Maple Farm Maple Bourbon barrels
- Chocolate Cherry Vanilla aged in Oloroso Sherry ba... [
click here for more
]
USER SUBMITTED
CL RECOMMENDS

Christmas Royal Tea and Grand Yuletide Ball
Saturday December 15, 2018 11:00 am EST
A royal Christmas experience for kids filled with decadent sweets, tea and juice, a visit from the Prince and Princess of the Grand Yuletide Ball, and a Nutcracker dance performance by the Georgia Metropolitan Dance Theatre's sugarplum dancers. Tickets include a gift bag of goodies for our young gue... [
click here for more
]
USER SUBMITTED
CL RECOMMENDS

Death Cafe Atlanta
Saturday December 15, 2018 03:00 pm EST
Normally considered taboo or morbid, our culture rarely encourages intelligent and informed discussions of death. Everyone will die, but few talk about it: Death Cafés are an exception. Developed in Europe and now in the USA, Death Cafés provide a safe place to discuss death while drinking coffee or... [
click here for more
]
CL RECOMMENDS