USER SUBMITTED
READ TO CATS!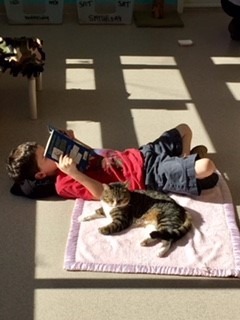 Sunday December 9, 2018 11:00 am EST
Cost:Free
Categories: Children activities
Does your child love to read, need extra reading practice, or would he/she like to help socialize shelter cats by reading out loud to them? This program is designed to help children sharpen their reading skills and to provide enrichment for our cats and kittens waiting to be adopted at Good Mews located in East Cobb. Reading to Cats is open to children in grades 1 - 8, minimum age is 6 years old. Sessions are free, but donations are gratefully accepted. Reservations are required. Please see our website.
More information