Hi Adelaide Solo Show and Chicomecóatl Pop Up at Castleberry Art Stroll 12/14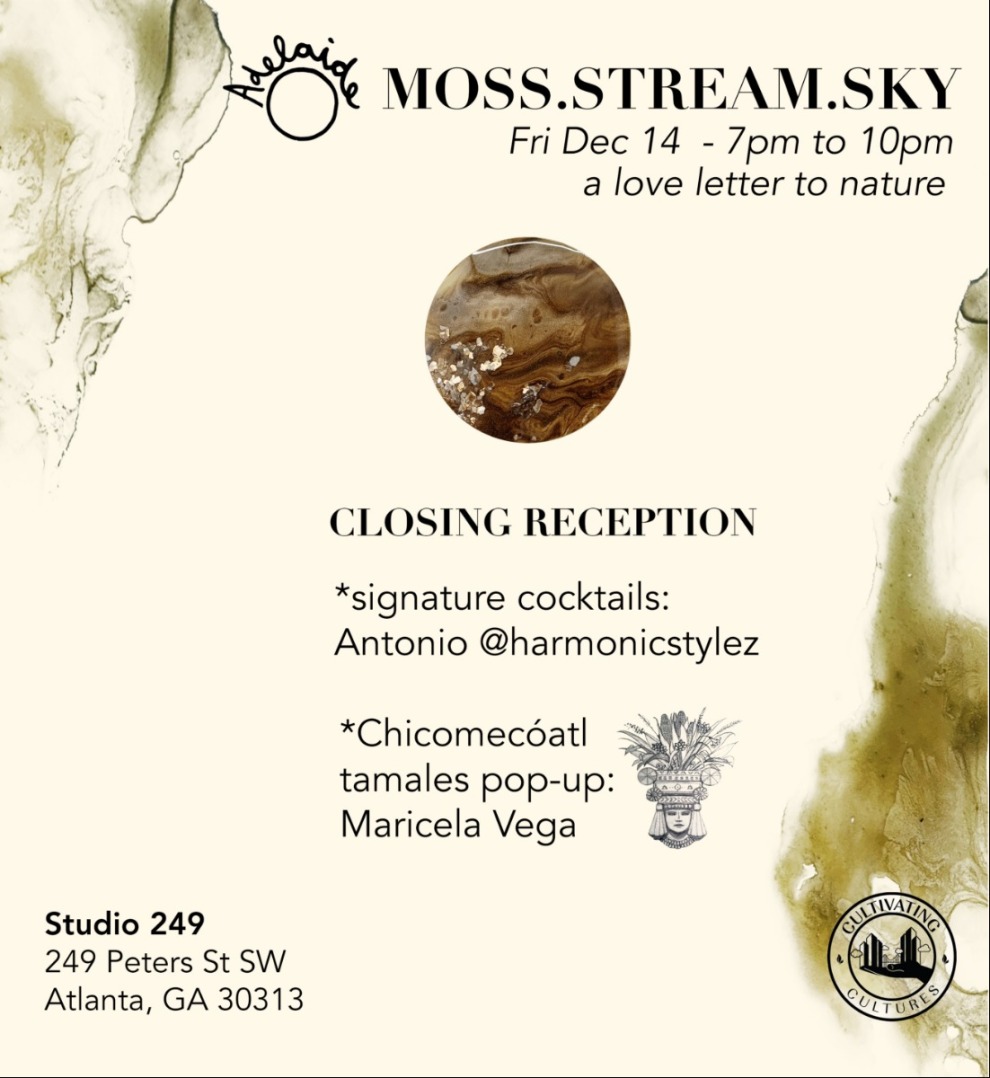 Friday December 14, 2018 07:00 PM EST
Cost: Free ,
USER SUBMITTED
From the venue:
Venue: Studio 249
A closing reception for Adelaide's latest body of work "Moss.Stream.Sky." taking place during Castleberry Hill Art Stroll on December 14th.
Tamales Pop Up from award winning Atlanta favorite Chicomecóatl from Chef Maricela Vega (@chicomicoatl)
signature cocktails from Antonio @harmonicstylez

Partnering with Cultivating Cultures to bring you a night of art, community, and fun.
More information