Frühlingsfest (spring festival)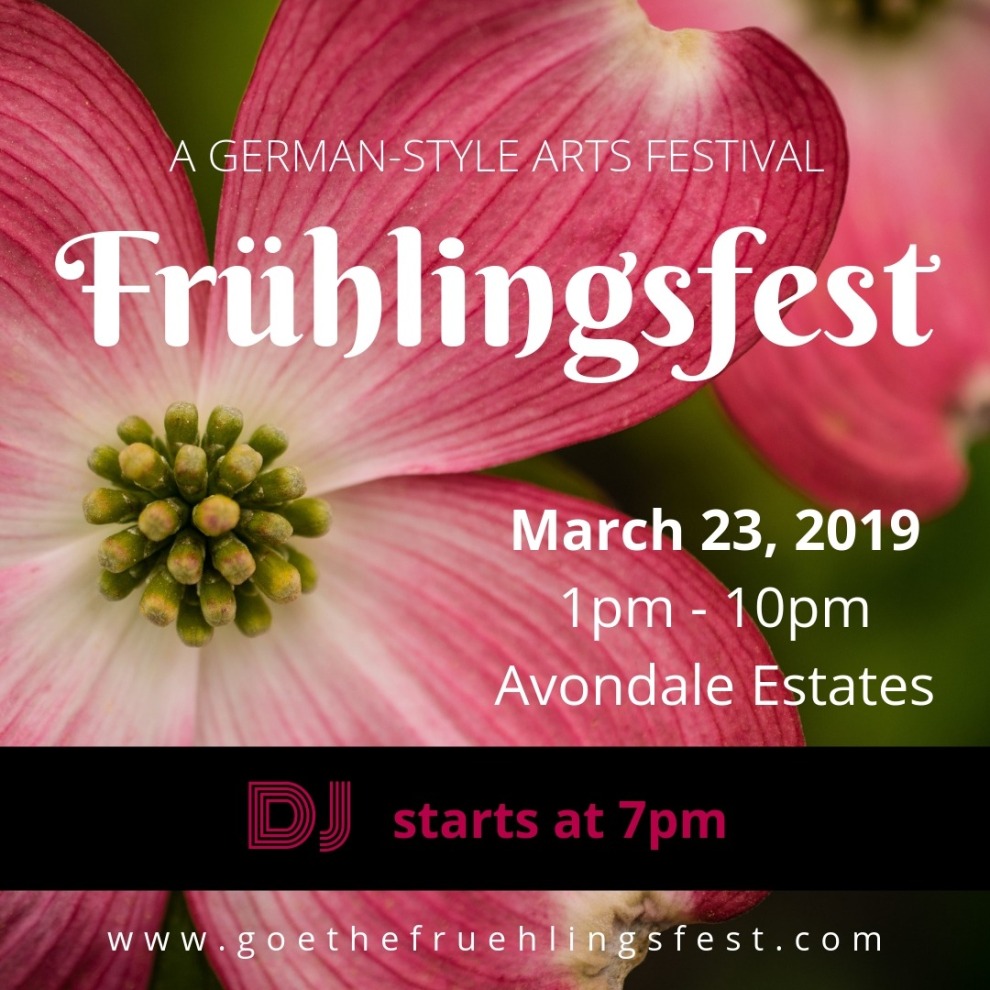 Saturday March 23, 2019 01:00 PM EDT
Cost: Free,
USER SUBMITTED
From the venue:
On Saturday, March 23, 2019, you can enjoy the flavors of Germany, Austria and Switzerland at the first annual Frühlingsfest (Spring Festival) presented by the Goethe-Zentrum Atlanta in the City of Avondale Estates. The 1 p.m. to 10 p.m. festival is family-friendly, and celebrates the arts, music, food, drink and traditions of European spring festivals.
The festival's activities for children and families include a Bastelzelt (Craft Tent) where children can make their own arts and crafts. The centerpiece of the festival's celebration of art is a street market for dozens of artists working in many artistic mediums.
Frühlingsfest food and beverages with a German theme will be available from a variety of vendors. Music from a range of street performers will greet day time visitors. A Partyzelt (Party Tent) will offer karaoke and in the evening a DJ will carry on with festival music and beer until 10 p.m.
More information