Atlanta Jazz Festival 2019 – Sunday May 26th
Sunday May 26, 2019 12:00 PM EDT
Cost: Free,

CL RECOMMENDS
From the venue:
The Atlanta Jazz Festival celebrates its 42nd anniversary with 31 Days of Jazz, featuring established and up-and-coming acts, culminating on Memorial Day weekend with two full days of performances in Piedmont Park. This year's lineup brings an adventurous mix of artists to the stage including composer and trombone virtuoso Delfeayo Marsalis, gospel vocalist Lizz Wright, and rising Chicago-based percussionist, beat maker, producer, and sound collage artist Makaya McCraven. On Sunday, the Meadow stage features a lineup dedicated entirely to Atlanta artists, headlined by Russell Gunn and the Royal Krunk Jazz Orkestra performing a piece inspired by the pyramids of Egypt. Boasting everything from international jazz superstars to hometown acts looking to make a name for themselves, the Atlanta Jazz Fest is one of the best free tickets in the city. More information
Featuring
Trumpeter/multi-instrumentalist Russell Gunn was born and raised in Illinois; weaned on rap, he turned to jazz in his professional pursuits, although hip-hop remained a primary influence on his work. First attracting the attention of critics and audiences through his contributions to Wynton Marsalis... |
more...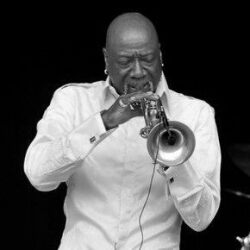 It is no wonder that the late legendary radio host, "Tippy" Calloway, befittingly announced Milkshake as trumpeter extraordinaire. His music presentation mirrors the legacy of jazz greats. He has circled the world, gracing national and international stages with some of the greatest 'who's who' amo... |
more...
A native of a city known for its great arts scene, Chicago, Illinois, Alex Lattimore is no stranger to the world of music. At an early age, he began his musical journey starting with classical piano and trumpet studies, which led him to perform with a host of phenomenal groups and orchestras such ... |
more...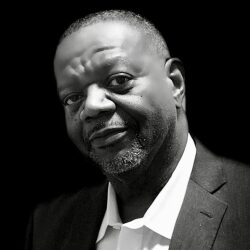 Since embarking on a solo career in 1994, Gary Motley has been at the forefront of jazz in the southeastern United States, establishing himself as both a keyboard virtuoso and composer. His captivating high energy performances transport audiences back in time as Gary Motley blends musicianship, crea... |
more...
Vocalist Rhonda Thomas shares her unique styling, her definitive sultry voice and her dynamic songwriting. For those music lovers who are already familiar with Rhonda's CDs "Guess Who I Saw Today", "Breathe New Life", "Listen", "Little Drummer Girl" and her DVD, "Rhonda Thomas: Live at Centennial Pa... |
more...