USER SUBMITTED
Snap, Honey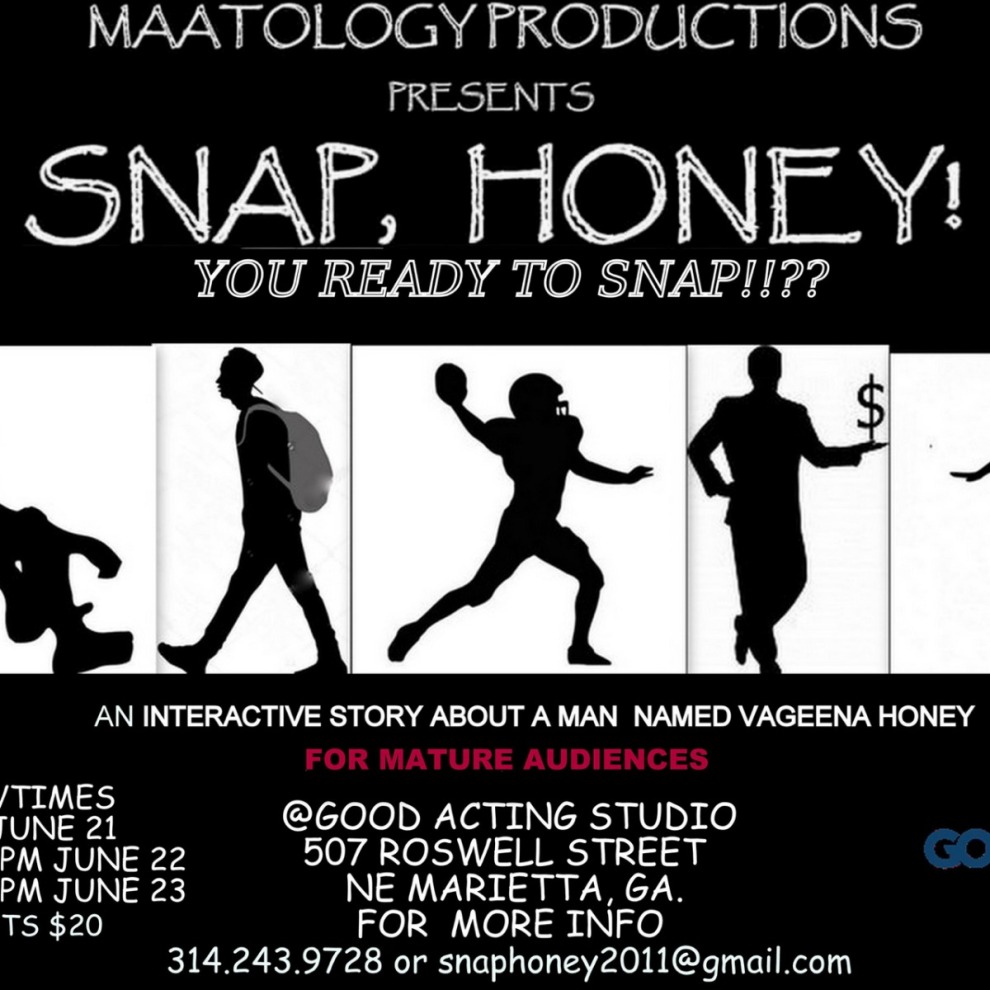 Friday June 21, 2019 08:00 pm EDT
Cost: $20
Snap into the life story of drag queen diva Vageena Honey with this emotionally deep and oh, so snappy play fresh from the Hollywood Fringe Festival.
Vageena relates how she transformed from the caterpillar of a high-school punk to star of stage and screen. For mature audiences only; features adult situations and language and brief nudity.
Snap it up, honey! Seating is limited, and the run is five shows only at Marietta's Good Acting Studio.
More information